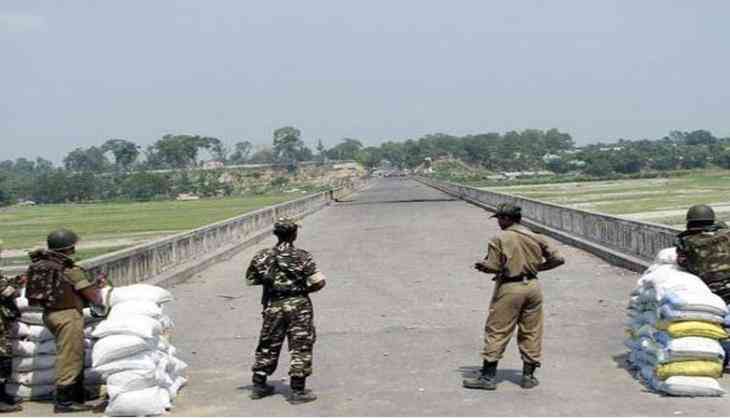 China accuses India of taking violent actions, injuring Chinese border personnel
China on Monday accused Indian troops of taking violent action and injuring Chinese border personnel around the Pangong area in Ladakh after a scuffle was reported between troops of both nations on August 15.
"During this process, the Indian side took some violent actions and injured the Chinese border personnel. This has violated the consensus between the Indian and Chinese side in relation to the border issues," Spokesperson of Chinese Foreign Affairs Ministry Hua Chunying said in a press conference.
"China expressed grave dissatisfaction and we have lodged serious concerns to the Indian side and urged the Indian side to abide by the 1959 LAC and strictly discipline the conduct of the Indian border troops to earnestly uphold the peace and tranquility of the boundary area of the two sides," Chunying added.
Earlier, India's Ministry of External Affairs (MEA) on Friday confirmed the skirmish at Pangong Lake that occurred on August 15, saying, it was later discussed by the Army officers on both the sides.
"There was an incident on August 15. It was later discussed by Army officers on both sides," said Raveesh Kumar, MEA spokesperson here during a press meet.
However, he did not confirm if there was stone pelting or use of rods during the skirmish.
Amid strained ties over the Doklam standoff in the Sikkim sector, Indian and Chinese boat patrols clashed at the Pangong lake in Ladakh on Tuesday, even as the People's Liberation Army (PLA) declined the Indian invitation to participate in ceremonial border meetings on the occasion of India's 71st Independence Day.
This was the first time since 2005 that the PLA has declined to meet with their Indian counterpart.
Indian and Chinese boat patrols clashed with each other at Pangong Tso lake in Ladakh at 7:30 am near the Finger-6 part of the 135-km long lake, one-third of which is in Indian control and the rest under Chinese control.
It was earlier reported that the brief standoff led to jostling and exchange of blows between soldiers of the two armies; but, no shots were fired though.
-ANI