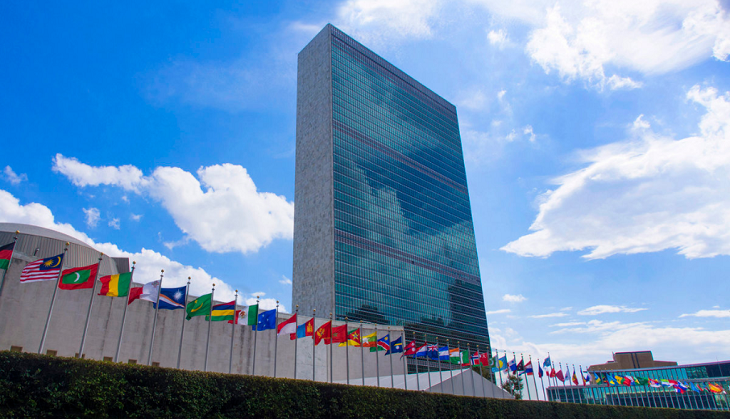 The video of the United Nations official indulging in sexual activity is going viral on the social media platform. In the clip, the UN officer can be seen having sex with a woman in an official car.
The investigation has been launched against the man sitting in the official car. According to India Today reports, the video is from Tel Aviv, Israel has been shared on Twitter.
According to The New Humanitarian, the clip was taken from a building situated on a busy road in Tel Aviv.
As per the visuals, a man is sitting on the backseat of a UN car with a woman in a red dress bestriding him. However, the faces were not visible in the video, including a driver.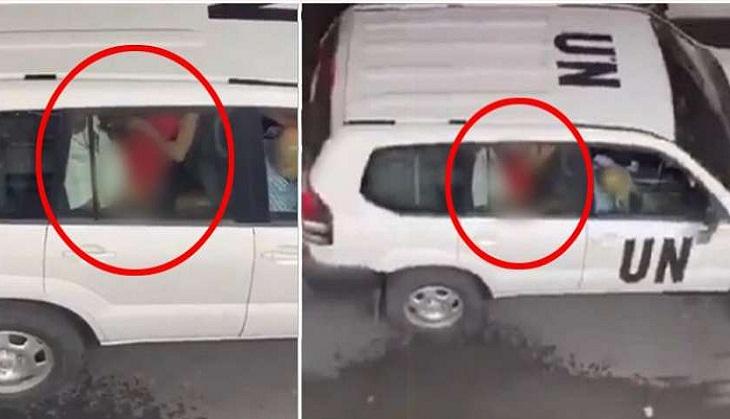 The plate of the car belongs to the United Nations Truce Supervision Organisation (UNTSO), reports claimed.
The clip is drawing flak on social media against the UN as they are having a strict policy against sexual misconduct and exploitation, including paying for sex. However, it is yet to be identified whether the man and the woman were involved in consensual sex or not.
Talking to the publication, UN spokesperson Stephane Dujarric said that the video, which was taken on HaYarkon Street in Tel Aviv, had shocked and disturbed the UN.
"The behaviour seen in it is abhorrent and goes against everything we stand for and have been working to achieve in terms of fighting sexual misconduct by UN staff," Dujarric told The New Humanitarian.
Meanwhile, the investigation is being conducted by the Office of Internal Oversight that is responsible to look into matters like misconduct, fraud, and corruption.
The UN official also asserted that the individuals in the video will be identified soon.
Also Read: US: Barista receives whopping $32,000 in tips for not serving woman without mask