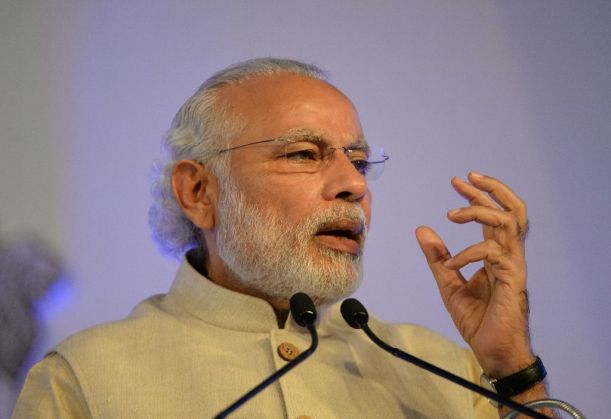 Prime Minister Narendra Modi on Wednesday paid tribute to the victims of the deadly terror attacks at the Maelbeek metro station and laid a wreath at the site where 32 people were killed on 22 March after a suicide bomber blew himself up.
The Prime Minister - who is on his first visit to Belgium and is the first head of state to visit the country after the terror attacks - was accompanied by Belgian Deputy Prime Minister and Minister of Foreign Affairs, Didier Reyndersby and Indian officials including Minister of State, Commerce and Industry Nirmala Sitharaman,
At least 32 people were killed and over 300 were injured after two bombs exploded at the Brussels airport and one went off at the Maelbeek metro station in the Belgian city on 22 March. Infosys employee Raghavendran Ganesan, was killed in that explosion. "A young life, full of hope and promise cut short by mindless violence," Prime Minister Modi on Ganesan's death.
Before leaving for Belgium, Modi had said, "No words are enough to salute the resilience and spirit of the people of Belgium. We stand shoulder to shoulder with them in the wake of the horrific attacks in Brussels and share the grief of those who lost their loved ones."
Modi arrived in Brussels for the first leg of his three-nation tour of Belgium, United States and Saudi Arabia, this morning where he will participate in the European Union-India Summit India-EU Summit and hold bilateral talks with his Belgian counterpart Charles Michel.
Modi's round of meetings in Brussels began with an interaction with Members of European Parliament and Belgian Parliament. Honouring the cultural Ambassadors of India, Prime Minister Modi met with leading Belgian Indologists.
Upon his arrival this morning in Brussels, he was given a red carpet welcome and guard of honour. European Union officials said that Prime Minister Modi's decision to attend the EU-India Summit amid heightened security concerns in the region, is a welcome sign that both sides are keen to re-establish a relationship that has been languishing in recent years.
European officials hope the closed-door summit will yield a joint statement and an agenda that will serve as a roadmap for EU-India cooperation in what is referred to as Action 2020. This includes concrete priority actions for the strategic partnership between the two sides over the next five years.
-- ANI