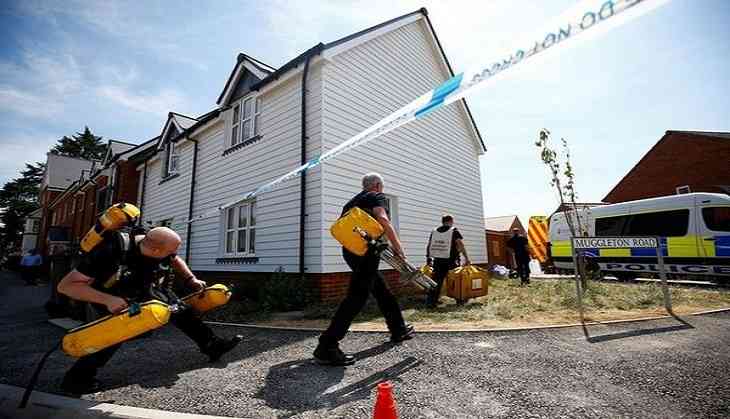 A British man, who was undergoing medical treatment after he was exposed to a Soviet-era nerve agent, was discharged from the Salisbury District Hospital on Friday, according to an official.
On June 30, Charlie Rowley (45) and his partner, Dawn Sturgess (44) were admitted to the hospital after the couple was exposed to Novichok, the same nerve gas which was used to poison former Russian spy Sergei Skripal and his daughter Yulia in Salisbury earlier in March.
However, Sturgess died last week, following which the UK police launched a murder probe.
Lorna Wilkinson, director of nursing for Salisbury District Hospital, was quoted by CNN saying, "Charlie has been through an appalling experience most of us could never imagine. Today is a very welcome milestone in his recovery and all of us here at Salisbury Hospital wish him well as he continues to get better."
The police said that there was no hint that Rowley and Sturgess were targeted in a deliberate matter. They suspect the couple came into contact with the Novichok nerve agent via a contaminated item, which was likely stored in a small bottle found at Rowley's home in Amesbury.
Meanwhile, Russian ambassador to the United Kingdom, Alexander Yakovenko, on responding to Moscow's interference in the incident stated, "These are the reports of the media."
On a related note, Sergei and Yulia were found slumped on a bench at Salisbury Park in the United Kingdom on March 4. While Yulia was discharged from Salisbury District Hospital in April, Skripal was released in May.
The poisoning of the Skripals had prompted nearly 30 countries to expel more than 150 Russian diplomats in solidarity with the UK after it blamed Russia for plotting the attack.
Moscow, who denied such claims, retaliated by expelling diplomats from other countries and closed down the US consulate in St. Petersburg
. (ANI)