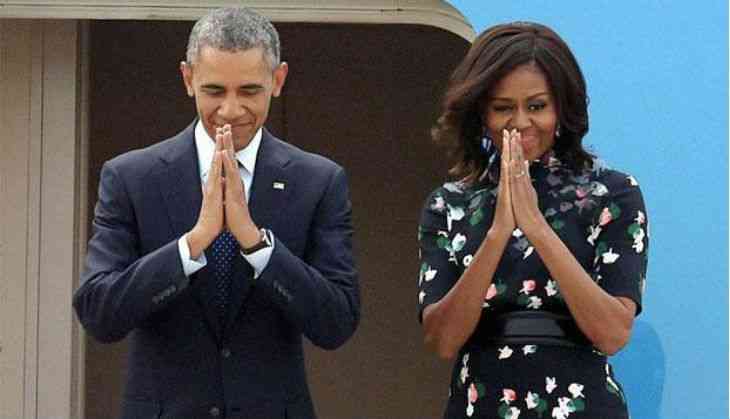 Former US President Barack Obama and his wife Michelle share adorable chemistry and are considered as one of the most romantic couples.
While their electric chemistry is always talked about widely, a very few people are aware of the fact that Obama had proposed some other woman in his early 20s.
A biography Rising Star, written by David J. Garrow, threw light on the relationship of young Obama shared with Sheila Miyoshi Jager when he was living in Chicago. Jager, who is of Dutch and Japanese ancestry, is now a professor at Oberlin College.
According to the author, the couple were a natural fit, but fate had something else planned for them. Obama believed that he was destined to reach great height in politics and in the course he was forced to make some sacrifices.
Jager talked to Garrow and said that their life together felt like an isolating experience, 'an island unto ourselves' in which Obama would "compartmentalize his work and home life."
It was in the year '86 when Obama proposed Jager. She told him at that time that she wasn't ready yet.
"In the winter of '86, when we visited my parents, he asked me to marry him," she said.
Even though Jager turned down the proposal, they relationship continued to grow. She believes that Obama became too ambitious suddenly somewhere in 1987 and that changed him.
"I remember very clearly when this transformation happened, and I remember very specifically that by 1987, about a year into our relationship, he already had his sights on becoming president," she told the author.
If the information provided is to be believed, then it was Obama's political motives that changed him. He realised with time that if he desires to pursue his goals, he needed to "fully identify as African American."
His marriage to Jager was likely to have served as possible hindrance in his political aspects. The pressure eventually proved to be too much for their relationship too handle.
"The resolution of his black identity was directly linked to his decision to pursue a political career," she said.
The former president started feeling "trapped between the woman he loved and the destiny he knew was his."
The duo parted ways at the time when Obama had to leave Chicago to go to Harvard Law School. They both choose to go to different paths.
While their relationship was falling apart like a deck of cards, Obama met Michelle Robinson at the law firm after his first year of law school.
After a while, they both fell for each other and their relationship began.