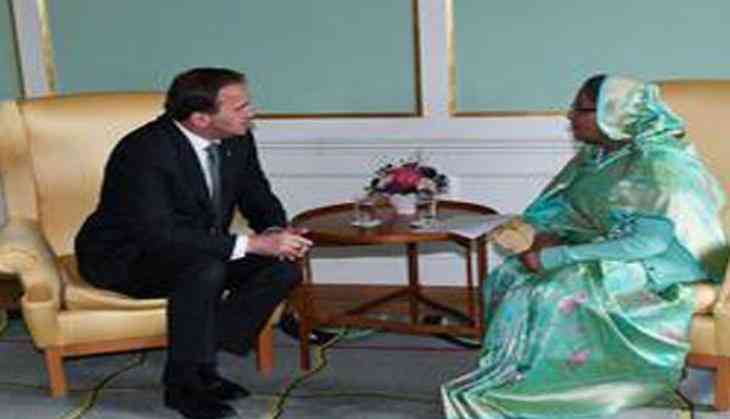 Bangladesh, Sweden pledge to combat terrorism jointly
Bangladesh and Sweden have pledged to fight terrorism jointly. The decision was taken during a meeting between Bangladesh Prime Minister Sheikh Hasina and Swedish Prime Minister Stefan Lofven.
Hasina is on a three-day visit to Sweden. According to The Daily Star, the two world leaders also discussed issues, imperative for the future of both the countries. Sectors like energy security, technological innovation, trade and smart city development for cooperation were some of the major talks held.
The Swedish Prime Minister expressed his views on the nation's interest in assisting Bangladesh in energy security and technology innovation.
He also discussed Sweden's interest in helping develop smart cities in Bangladesh.
Describing Bangladesh's march towards development, Hasina said that the country has achieved a 7.24 % of GDP growth, noting the massive progress made by the country in different sectors.
Hasina also said that Sweden has always helped Bangladesh.
The Swedish Prime Minister postulated that there was a huge potentiality for expanding cooperation in trade and business between the two countries.
-ANI