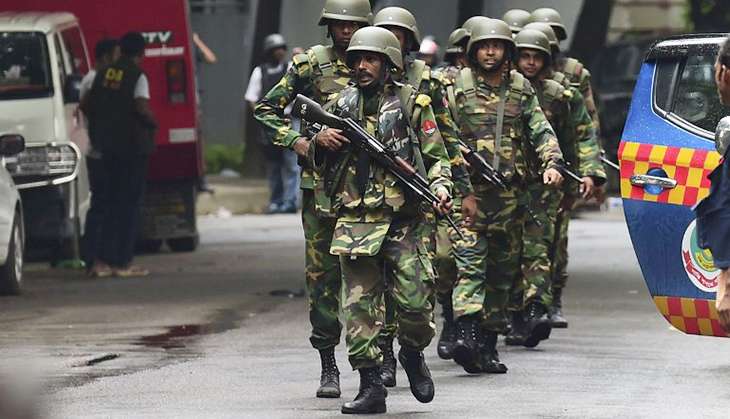 Nine suspected Islamist extremists were killed by the Bangladesh police when they stormed a hideout for militants in Dhaka early on Tuesday morning.
Deputy commissioner of Dhaka Metropolitan Police Masud Ahmed said: "Nine Islamist militants were killed after a two hour-long gunfight." Another extremist was shot, and then arrested during the raid.
Police said the suspects had thrown a small hand bomb at a police party when they conducted a 'block raid' in the neighbourhood after midnight, according to NDTV.
The militants shouted "Allahu Akbar" as the police and Rapid Action Battalion sealed the area.
Dhaka additional police commissioner Sheikh Maruf Hasan said: "This morning police launched operation Storm 26 and was able to destroy the militants. We're now sweeping the place."
Hasan had led the raid. He said: "Their dress and their slogans before and after the attack all proved that they are members of (Islamist) militant force."