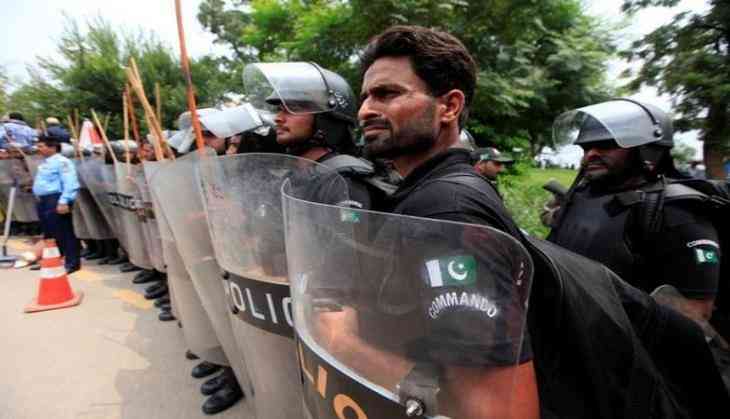 With the provincial governments of Balochistan and Khyber Pakhtunkhwa opposing a proposal to ban the issuance of arms licenses for prohibited and automatic weapons in Pakistan, Prime Minister Shahid Khaqan Abbasi has constituted a committee to reach a consensus on the issue.
In his first speech in the National Assembly following his election as prime minister on 1 August, Abbasi had announced plans for cancelling all automatic weapons licenses, saying the government would seize all automatic weapons and compensate the people in return. He had said that he would only take these measures if allowed by the cabinet and parliament.
During discussions on the first agenda of "arms licensing regime and ban on automatic weapons", the ministers and advisers of the two provinces said the people had been forced to keep automatic weapons with them due to the serious security situation in the wake of terrorism.
"We have survived terrorist attacks," one of the ministers was quoted to have stated during the discussion after a comprehensive briefing by the interior secretary on the laws dealing with the issuance of arms licenses, the Dawn reported.
While the majority of the federal ministers were in favour of a ban on the issuance of licenses for automatic weapons, saying that such a step could help improve the overall law and order situation in the country.
After hearing the arguments from both sides, the prime minister constituted a committee, to be headed by him, to collate the proposals of the cabinet members and bring the issue again to the cabinet.
The committee comprises Interior Minister Ahsan Iqbal, Minister for Capital Administration and Development Dr. Tariq Fazal Chaudhry, Minister of State for Information Marriyum Aurangzeb and National Security Adviser Nasir Janjua.
The prime minister, however, directed the Ministry of Interior to "revalidate data regarding licenses issued". The ministry was asked to give "a 90-day grace period" to all licence-holders of prohibited weapons for registration with the National Database and Registration Authority (Nadra).
-ANI