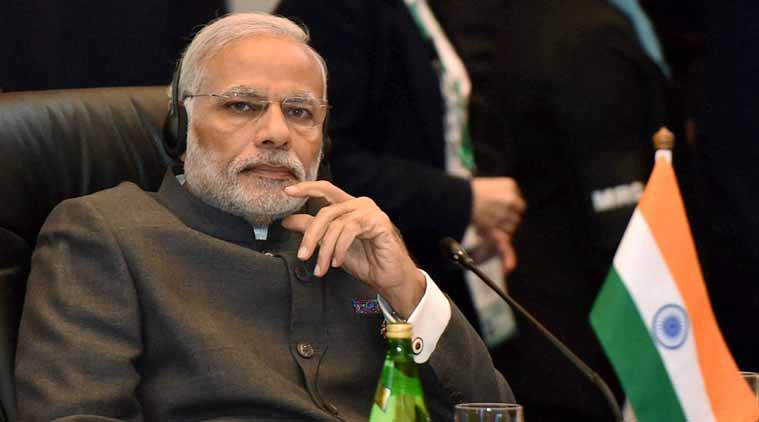 Voicing concern over a spate of recent terror attacks in several countries, Prime Minister Narendra Modi on Sunday said terrorism is no longer a "peripheral problem" for the region as its long shadow stretches across the world and called for new strategies to combat the menace.
"We often thought of terrorism as a peripheral problem for this region. The barbaric terrorist strikes in Paris, Ankara, Beirut, Mali and on the Russian aircraft is a stark reminder that its shadow stretches across our societies and our world, both in recruitment and choice of targets," Modi said in his remarks at the East Asia Summit here.
Also read: #ASEANSummit: Key highlights from Narendra Modi's Malaysian visit
He called for a new global resolve and new strategies to combat terrorism, without balancing it against political considerations and said no country should use or support terrorism.
"There is no distinction between groups. There are no sanctuaries. There are no funds. There is no access to arms. But, we also have to work within our societies and with our youth," he added
The Prime Minister welcomed the commitment to delink religion from terrorism and the efforts to promote human values that define every faith.
Noting that the East Asia Summit is the key forum to shape the region's collective future, Modi told the leaders of the 18-member grouping that the world still looks to the region to address global challenges and uncertainties.
He said that since his government assumed office 18 months ago, no region has seen greater engagement from India than the Asia Pacific and the Indian Ocean Region.
"This reflects a long standing national consensus in India on the importance of this region for India and the world," Modi said.
On upcoming Paris climate talks, the Prime Minister said, "There, we must not only come together to craft a balanced and concrete outcome on climate change. But we must also stand together to send a clear message that we will not retreat in the face of terror."
Modi reaffirmed India's active participation in the ASEAN led security dialogue and cooperation forums and said the East Asia Summit must continue to support the evolution of an inclusive, balanced, transparent and open regional architecture for security and cooperation.
"We must deepen our collective commitment to strengthen and abide by international rules and norms," he said.
-PTI