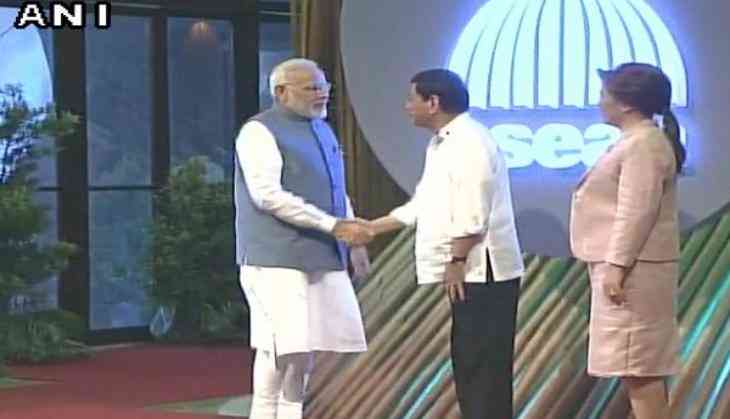 Philippine President Rodrigo Duterte and his wife Honeylet Avancena on 13 November welcomed the world leaders at the opening ceremony of 31st Association of Southeast Asian Nations (ASEAN) Summit in Manila.
Indian Prime Minister Narendra Modi also arrived here and shook hands with President Duterte here.
Prime Minister Modi is on a three-day visit to Manila to attend the ASEAN India summit and East Asia Summit on November 14.
Terror and Trade related issues will be on top of Modi's agenda during his visit.
Meanwhile, Philippines is the last leg of Trump's five-nation tour of Asia that also took him to Japan, China and South Korea.
During his visit, Prime Minister Modi will participate in special celebrations to mark the 50th anniversary of ASEAN.
The Prime Minister will also attend the ASEAN business and investment summit on November 13 and regional comprehensive economic partnership meeting on November 14 in Manila.
He will also meet the members of the Indian community at a reception to be hosted by the Indian envoy in Philippines.
He will also visit the International Rice Research Institute and the Mahavir Philippines Foundation.
-AN