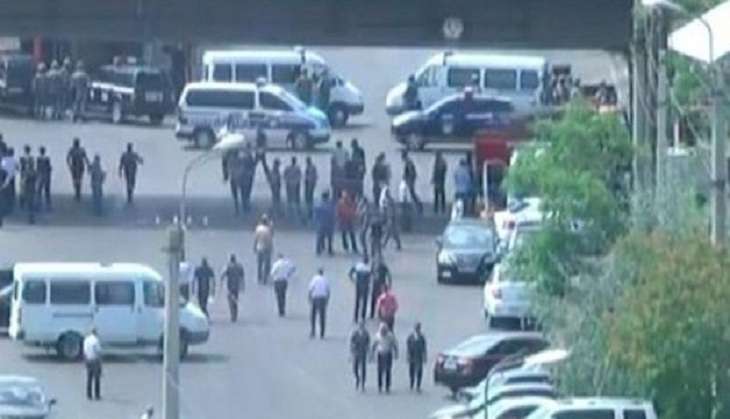 On 17 July, an armed group seized the police headquarters at Yerevan, Armenia, leaving one dead, and several others wounded.
The armed unit reportedly constitutes members of the Freedom Fighters Union. The attackers rammed through the gates of the police headquarters in a truck and took the building under seige.
The demands of the armed group reportedly include the release of Jirair Sefilian, and all other political prisoners in Armenian custody. The local police chief Valery Osipyan is being held hostage by the attackers. Armenian opposition figure Jirair Sefilian had been detained in the month of June after the authorities reportedly uncovered a plot to seize several buildings and telecommunication facilities in Yerevan.
Reports suggest that the Armenian authorities are engaged in talks with the attackers. Armenia's National Security Service released an official statement that dismissed claims of misinformation being spread about an armed rebellion and other buildings being taken over.
"The National Security Service officially declares that the information disseminated is not correct. State bodies are operating normally, law enforcement agencies and the national security service are carrying on the task assigned to them by law; maintaining public order and state security", it reads.
Armenia's coup-like situation comes merely a day after neighbouring nation Turkey's failed attempt at a coup, that left at least 190 dead and approximately 1,154 people wounded.