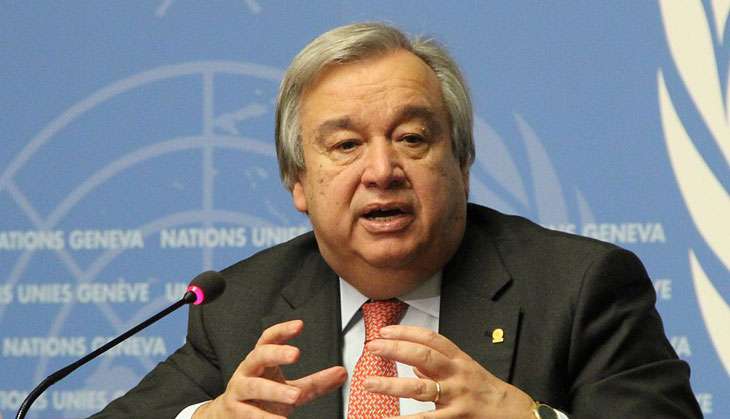 Former prime minister of Portugal, Antonio Guterres, 67, is poised to become the UN secretary general after none of the five Security Council veto-wielding powers voted against him in a sixth secret ballot on 5 October.
The 15-member Security Council cast informal votes for each of the 10 candidates with three options of "encourage, discourage, or no opinion".
Guterres received 13 encourage votes, two no opinion votes and not even a single vote went against him. If Guterres succeeds Ban Ki-moon, 72, he will be the UN's ninth secretary-general. Ban ki-moon will retire from the post in January 2017.
Here are some interesting facts about Antonio Guterres:
Photo: File Photo
1. He served as UN High Commissioner for Refugees for 10 years, from June 2005 to December 2015.
2. Starting his political career in 1974, Guterres joined the Socialist Party and became the Prime Minister of Portugal from 1995 to 2002.
3. In December 2001, Guterres resigned halfway through his second term following his party's poor result in the local elections. While resigning he said, "I am resigning to prevent the country from falling into a political swamp."
4. Guterres, in addition to his native language Portuguese, is also fluent in English, Spanish and French.
5. He is also a member of the Club of Madrid, an independent non-profit organisation formed of democratic former Presidents and Prime Ministers from 57 different countries that works to strengthen democratic institutions and leadership.
The UN Director at Human Rights Watch, Louis Charbonneau, said in a report that "Ultimately, the next UN secretary general will be judged on his ability to stand up to the very powers that just selected him, whether on Syria, Yemen, South Sudan, the refugee crisis, climate change or any other problem that comes his way."