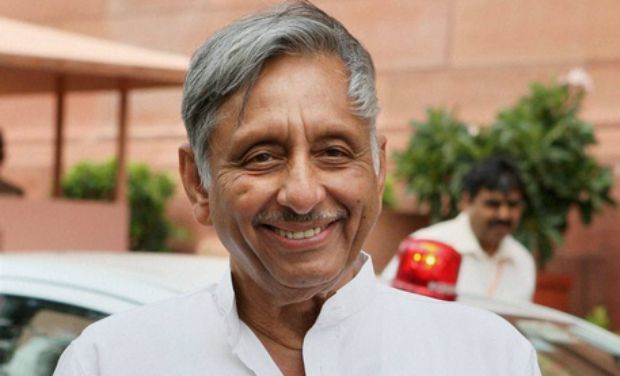 Reacting to the deadly terrorist attacks in Paris, Congress leader Mani Shankar Aiyar on Saturday said that a possible solution against the growing surge can be the change in the 'Anti-Islam' attitude that exists in western countries.
"The Anti-Islam phobia that is being carried out in the western countries should be stopped immediately. The Muslims living in France should be provided with the assurance that they are also citizens of the country," Aiyar told ANI.
"In addition to expressing remorse, we should also think that why this situation has raised? Whatever the ISIS has done is extremely condemnable and by claiming the responsibility for the attacks, they have shown their ego which will not be accepted by anyone," he added.
He also said that only condemning the incident would not be sufficient.
"We strongly condemn this as but we cannot overlook it by just condemning it. There is need to examine this on fundamental ground, why this happened," said Aiyar.
The deadly attack reportedly began in the French capital at a soccer stadium where a match was underway as explosions set off. Simultaneously, terrorists armed with AK-47s and bombs strapped to them began attacking in different sites throughout the city.
A bloodbath was reported from the Bataclan concert hall where around 100 people were killed as terrorists opened fire for 15 minutes and even shot hostages at point blank range.
Besides the massacre at the concert, around 150 people have reportedly been killed in different sites in the attacks.
According to reports, the attack sites are Bataclan concert venue, Le Carillon, Le Petit Cambodge, 20 rue Alibert, La Belle Equipe, Near Stade de France and reports of gunfire were reported at least from one other site.
Another party leader Manish Tewari said that the attack on Paris was reprehensive and the whole world is standing today with the victims of the dastardly terrorist attack.
"The brutal and barbaric attack on Paris is reprehensive. It is crime against entire community of the world. The entire world stands today, in their prayers and words, for victims of the dastardly terrorist attack," said Tewari.
"We are always sure that humanity will always fight terrorism, peace will always win over violence and fanaticism can never defeat fraternity," he added.
-ANI