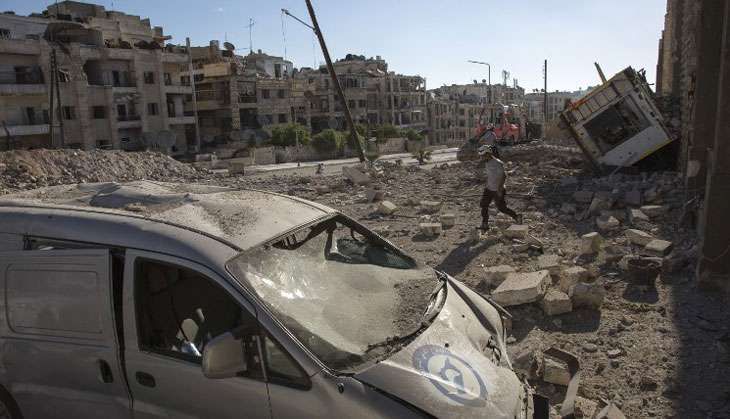 Syrian President Bashar al-Assad said on 14 October that Aleppo must be 'cleaned' by the Syrian Army as activists claimed that more than 150 civilians have been killed in a week of heavy bombardment by Syrian and Russian troops.
In an interview with the Russian tabloid Komsomolskaya Pravda, Assad justified his actions and said it was "a very important springboard" to push "terrorists" back to Turkey.
Rising casualties in Aleppo, where many buildings have been reduced to rubble, have prompted an international outcry.
During the interview, Assad said that it is important to keep cleaning this (Aleppo) area and push the terrorists to Turkey, to go back to where they come from or to kill them. There's no other option.
Assad also said Turkey's actions in Syria constituted an invasion which was against international law and the country's civil war was now a conflict between Russia and the West.