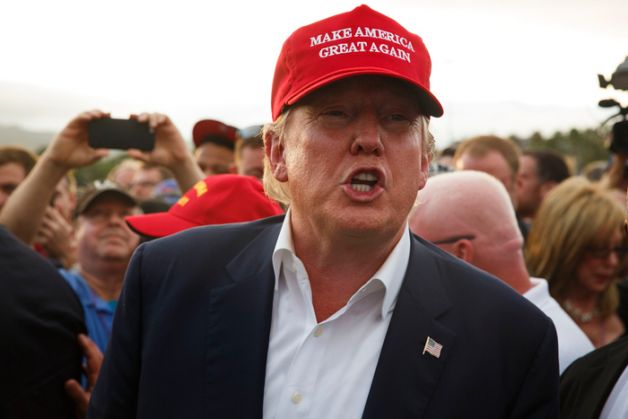 The New York Times is enraged after Donald trump mocked one of the newspaper's reporters who had a physical disability.
Trump waved his hand at Serge Kovaleski in an awkward manner to lampoon the reported at a rally in South Carolina, CNN reported.
Kovaleski has a chronic condition called arthrogryposis, that restricts his arm movement.
A spokesperson of The New York Times said that they were offended and find it "outrageous" that he would ridicule the appearance of their reporter.
Trump's action was prompted by a story Kovaleski had written in 2001 that disproved of Trump's claims that thousands of Muslims in Jersey City cheered the 9/11 attacks on the World Trade Center.
Trump said that he saw "thousands" of Muslims celebrating in Jersey City, N.J., as the twin towers burned fell on the other side of the Hudson River.
-ANI