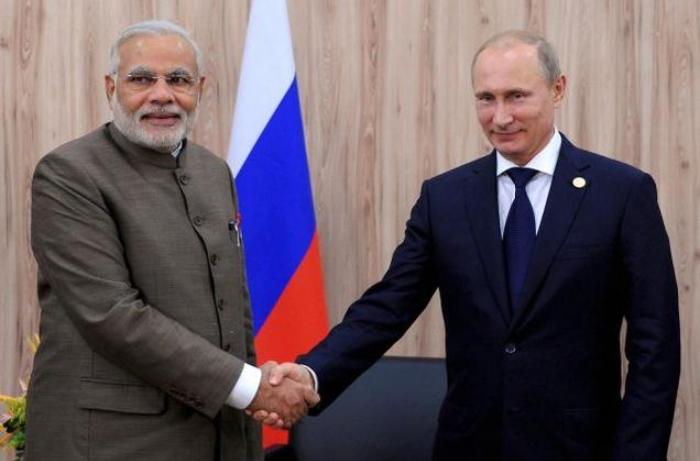 A number of industry players, including Anil Ambani and Adi Godrej, will join Prime Minister Narendra Modi on his visit to Russia on 24 December.
18 Indian industry representatives will meet 34 Russian CEOs at the 16th India-Russia annual summit, the Indian Express reported.
Deals that will be inked
"We expect to sign a number of agreements covering a very broad range of fields. Final touches are being given on some of them," Foreign Secretary S Jaishankar said.
He said that India and Russia were looking at enhancing annual bilateral trade from $10 billion to $30 billion over the next 10 years. Jaishankar said India was looking at deeper engagement with Russia in the sectors like diamond trade, agro-business and the oil and coal sector.
According to media reports, some of the deals that will be discussed during Modi's two-day visit include:
A $1 billion agreement for the purchase of 200 Kamov Ka-226 T choppers. The construction of four frigates for the Indian Navy.
The purchase of five S-400 air defence systems
A deal on the Kudankulam units 5 and 6.
The submarine deal
The Economic Times reported on 21 December that Russia was hesitating on plans to lease a Yasen class attack submarine - a nuclear attack submarine - to India.
The lease would allow the Indian Navy to build an ingenious submarine by taking lessons from the technologically advanced Russian military.
The Economic Times reported that Russia has offered an Akula class submarine instead. According to the report, Russia is also looking to sell two advanced Kilo class submarines to India.
Deeper ties
During his two-day visit, Modi will also address a cultural event in Moscow.
According to an IANS report, PM Modi will also discuss the issue of declassifying Russian files on Netaji Subhas Chandra Bose with Putin.
On the issue of India's inclusion in the UN Security Council, Jaishankar said, "The two countries have great confidence and trust in each other. We do not at all doubt Russia's commitment to see India as a permanent member of the UNSC."