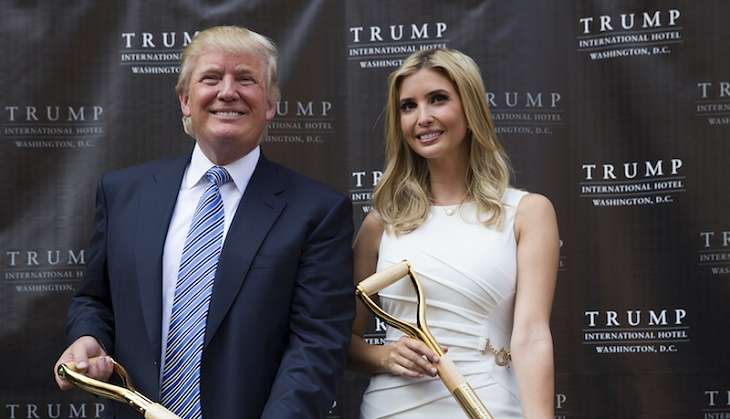 Ivanka Trump, the eldest daughter of New York businessman-turned-presidential nominee Donald Trump, seems set to play an important role in Trump's political journey.
Speculation is rife that Ivanka, who has been an essential asset for her father's presidential campaign, may run for president in a few years.
Ivanka introduced Donald at the Republican National Convention (RNC) with a rousing speech - a move observers have hailed as a sign of things to come.
Trump has picked Ivanka for all his important introductions so far. Over a year ago, she introduced him at his campaign kick-off event in New York. She was also picked to introduce him as he accepted the nomination.
In her speech at the RNC, Ivanka highlighted her own ideas and her own priorities for the country. "He will fight for equal pay for equal work, and I will fight for this too, right alongside of him," she said, fuelling speculation further.
While Ivanka has previously said that she will not seek public office, her RNC appearance seems to say otherwise.
If she doesn't run for presidency, she is expected to help her father win women's votes. According to reports, there aren't many takers for Trump among female votes - a section where he is trailing Hillary Clinton by a whopping 24 percentage points.
In such a scenario, Ivanka is the perfect way to win over this camp. Not only has she consistently defended Trump, but she has also called him a "feminist" who has "empowered women" all his life.
While it remains to be seen if Ivanka manages to solve the massive challenges ahead of her, it remains to be said that the RNC just gave America a new politician.