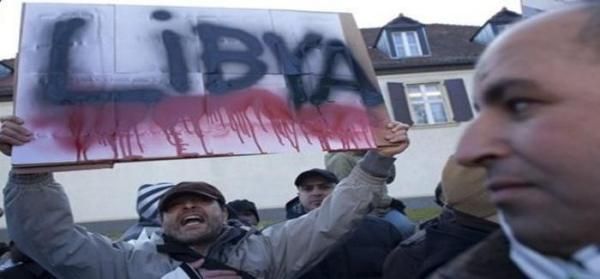 A day after the ISIS carried out six deadly attacks in the French capital slaughtering 129 people, the head of the terror outfit in Libya has reportedly been killed in a US military airstrike.
The Guardian reports that the Pentagon has claimed the ISIS chief in Libya named 'Abu Nabil, aka Wissam Najm Abd Zayd al Zubaydi, an Iraqi national who was a long-time al-Qaida operative', was the target of the air strike.
The Pentagon said Nabil's death will 'degrade [ISIS'S] ability to meet the group's objectives in Libya'.
However, in a statement on the airstrike, Pentagon press secretary Peter Cook said, "This operation was authorised and initiated prior to the terrorist attack in Paris. While not the first US strike against terrorists in Libya, this is the first US strike against an [ISIS] leader in Libya and it demonstrates we will go after [ISIS] leaders wherever they operate."
The daily also said the US military is 'reasonably confident' that a drone strike over the Syrian city of Raqqa killed Mohammed Emwazi, the British man who came to be known as 'Jihadi John' after the world wide circulation of videos of him beheading ISIS hostages, including Americans.
Earlier, US President Barack Obama said the attack was not just on France but on humanity and swore to help bring the perpetrators to justice.
"Once again we've seen an outrageous attempt to terrorise innocent civilians. This is an attack not just on Paris; it's an attack not just on the people of France. But this is an attack on all of humanity and the universal values that we share. The US stands prepared and ready to provide whatever assistance that the government and people of France need to respond," Obama said from the White House.
He added that the U.S Government will do whatever it takes to work with France to bring the terrorists to justice and hunt down any terrorist networks that go after the people of their nation.
According to reports, ISIS claimed responsibly for the cold-blooded series of attacks in Paris in an audio statement released online in multiple languages, saying the 'blessed' attacks by the 'soldiers' had targeted the 'capital of prostitution and obscenity, the carrier of the banner of the cross in Europe.'
The statement added that the deadly attack was the 'first of the storm and should be a warning to those who wish to learn'.
"Let France and those who walk in its path know that they will remain on the top of the list of targets of the Islamic State," the terror outfit said in their statement.
Paris prosecutors have claimed that the attack was carried out in groups of three by the seven attackers, in six separate assaults across the French capital which killed 129 people.
The seven attackers were killed in the attacks after six blew themselves up with suicide vests and one was shot dead by police, reports say.
-ANI