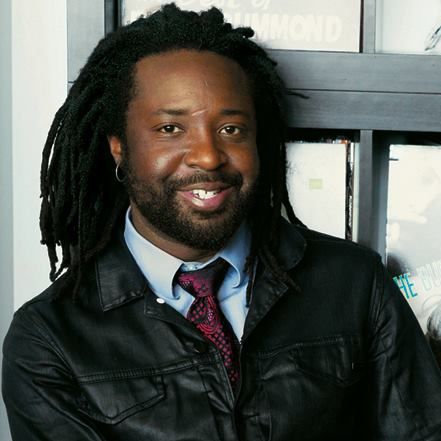 Marlon James has won the Man Booker Prize for Fiction for his book -- A Brief History of Seven Killings. The book is an epic about the 1976 assassination attempt on reggae star Bob Marley. He is the first Jamaican-born author to win the prize.
"It's so surreal I keep thinking I'm going to wake up or at least fall into a whole barrage of tears," said James while accepting the prize.
The prize was awarded on Wednesday morning IST at London's Guildhall by Her Royal Highness, Camilla, the Duchess of Cornwall.
What's the book about:
A Brief History of Seven Killings is an imagined oral history that begins in 1970s Jamaica and narrated by a numerous characters, including a music journalist, a CIA agent, and a former lover of Marley.
Below are some of the reviews:
If the scope of James's talent has grown from book to book, his imagination is more consistent - that tendency to inhabit the dark and gory places, and to shine a light on them. Despite its title, this isn't a brief novel and neither are there a mere seven killings. Readers will flinch many more times than that. When reading reviews of Night Women, James apparently became bored with comparisons to Toni Morrison; and with A Brief History, he's got bored with comparisons to Quentin Tarantino. But it is hard not to see the strength of that comparison. This is a novel that explores the aesthetics of cacophony and also the aesthetics of violence.
The way James weaves his crowd of characters (the cast numbers more than 70, of which many - even dead men - narrate their stories in first person) through a tapestry of reality and fiction enables him to portray a vibrant (if bloody, chaotic and desperate) country while touching on controversial elements such as CIA involvement in Jamaican gangland killings.
Other winners since 1980:
2015 A Brief History of Seven Killings by Marlon James
2014 The Narrow Road to the Deep North by Richard Flanagan
2013 The Luminaries by Eleanor Catton
2012 Bring Up the Bodies by Hilary Mantel
2011 The Sense of an Ending by Julian Barnes
2010 The Finkler Question by Howard Jacobson
2009 Wolf Hall by Hilary Mantel
2008 The White Tiger by Aravind Adiga
2007 The Gathering by Anne Enright
2006 The Inheritance of Loss by Kiran Desai
2005 The Sea by John Banville
2004 The Line of Beauty by Alan Hollinghurst
2003 Vernon God Little by DBC Pierre
2002 Life of Pi by Yann Martel
2001 True History of the Kelly Gang by Peter Carey
2000 The Blind Assassin by Margaret Atwood
1999 Disgrace by JM Coetzee
1998 Amsterdam by Ian McEwan
1997 The God of Small Things by Arundhati Roy
1996 Last Orders by Graham Swift
1995 The Ghost Road by Pat Barker
1994 How Late it Was, How Late by James Kelman
1993 Paddy Clarke Ha Ha Ha by Roddy Doyle
1992 The English Patient by Michael Ondaatje; Sacred Hunger by Barry Unsworth
1991 The Famished Road by Ben Okri
1990 Possession: a Romance by AS Byatt
1989 The Remains of the Day by Kazuo Ishiguro
1988 Oscar and Lucinda by Peter Carey
1987 Moon Tiger by Penelope Livel
1986 The Old Devils by Kingsley Amis
1985 The Bone People by Keri Hulme
1984 Hotel du Lac by Anita Brookner
1983 Life and Times of Michael K by JM Coetzee
1982 Schindler's Ark by Thomas Keneally
1981 Midnight's Children by Salman Rushdie
1980 Rites of Passage by William Golding
Watch the video below: