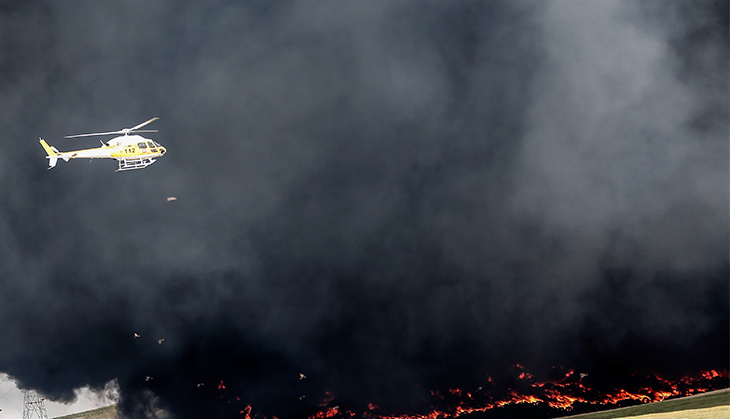 At least 9,000 people were evacuated after a huge fire broke out at one of Europe's largest tyre dumps in Spain on 13 May.
No casualties have been reported. An evacuation order was issued as weather conditions were expected to change overnight, raising health risks. The smoke was visible from Madrid, more than 30 kilometers away from the tyre dump.
About 70 per cent of the tyre had burned by Friday (local time) but officials did not know when the blaze would be completely extinguished, Spain's regional Environment Minister Francisco Martnez was quoted as saying by dna.
The authorities believe that the fire was deliberately started at the 10-hectare long dump, which is believed to be Europe's largest.
Spain's El Pais newspaper reported that the dump holds 100,000 metric tons (110,000 tons) of used tyres. Known locally as the "tyre cemetery," the massive pile of tyres started to form in the 1990s and it was declared illegal in 2003 because it lacked proper permits. Authorities since then have been trying to figure out what to do about it.