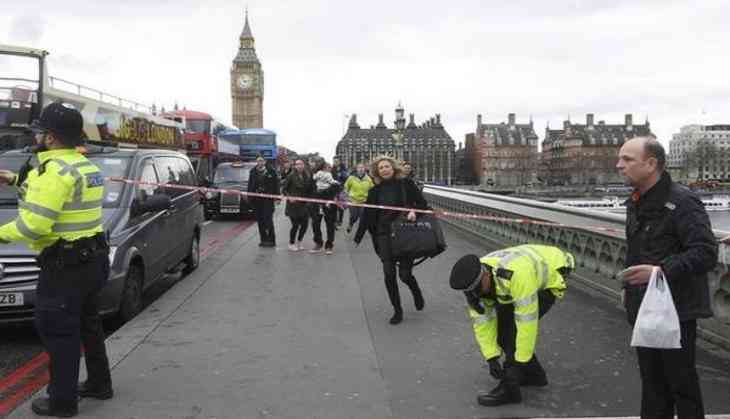 Acting Deputy Commissioner at the Met Mark Rowley has confirmed that seven people have been arrested from Birmingham and elsewhere in connection with Wednesday's violence.
Rowley said investigations are continuing and says he will not be identifying the attacker yet, reports the Guardian.
Seven arrests were made at six addresses, he said.
He, however, refused to confirm whether the attacker was a British national and declined to give any further details.
Giving the latest causality toll, Rowley said four people are dead and 29 are being treated in five hospitals across London out of which seven are critical.
Rowley reiterated that police believe the attacker acted alone and asked the media not to name him while investigations are on.
Four people, including a police officer, were killed and more than 40 others were injured in the incident. The assailant was later shot dead. It is the first mass-casualty terrorist attack on Britain in over a decade.
The people fled for their lives as a Hyundai 4x4 driven by the terrorist at about 2.40 p.m. indiscriminately ran into people on Westminster Bridge. The vehicle then careered off the road on to pavement a few metres away from Big Ben and the attacker tried to storm parliament armed with a knife.
Moments later, a police officer who was guarding parliament was fatally stabbed. The attacker, dressed in black, was shot by another armed officer and died of his injuries.
--ANI