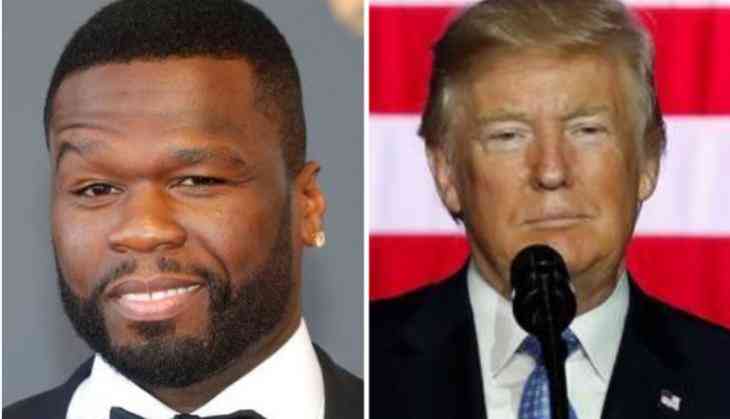 50 Cent reveals Trump offered him $500,000 for campaign appearance
50 Cent aka Curtis Jackson has revealed that the United States Donald Trump's team offered him $500,000 to make an appearance for the campaign.
As per the rapper's claims, Trump's campaigners were willing to pay big money to court the "African American vote" during the presidential election, reports the Entertainment Weekly.
"Before he got elected, they were having issues with the African American vote. They wanted to pay me $500,000 as part of the campaign to just make an appearance," Jackson said, in a radio show, while promoting his new BET sketch comedy series, 50 Central.
"I'm not gonna do that. That's not worth it," he justified, believing that it would have damaged his reputation.
During the discussion, 50 Cent offered his thoughts saying, "It's so current that you'll probably see something."
"His presidency is an accident. If you were a president by accident, you might do some of the things Donald Trump is doing," the star added.
The 42-year-old rapper is not the only artist speaking out about Trump.
Previously, singer Clay Aiken also apologised for defending Trump in the past, following the commander-in-chief's controversial response to the Charlottesville protests.
-ANI