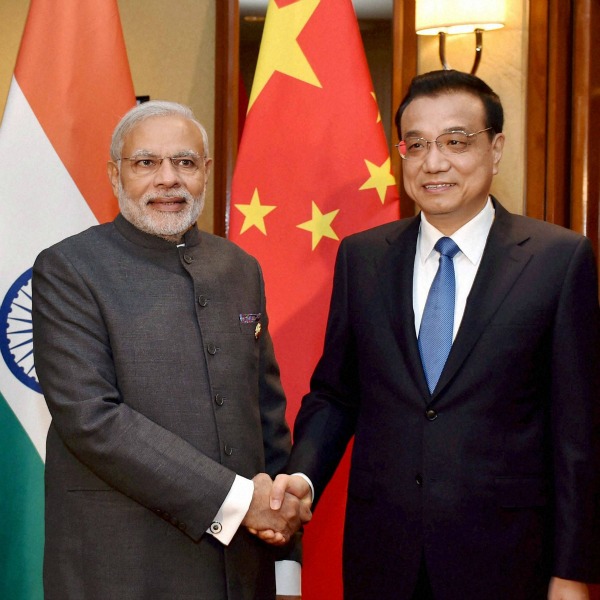 Malaysian Prime Minister Najib Razak on Monday praised his Indian counterpart Narendra Modi for his efforts to develop India and expressed 'satisfaction' at the bilateral talks held here between two leaders. His Malaysian counterpart Najib Razak warmly welcomed him, following which Prime Minister Modi inspected the guard of honour during the ceremonial welcome.
Here are top 5 things about PM Narendra Modi that he highlighted:
Branding the talks with Prime Minister Modi as 'productive and constructive', Razak said that India and Malaysia shared close relations based on common heritage, strong people to people ties and cultural affinity.
"Prime Minister Modi has big plans to develop India especially in the construction of infrastructure, railway development, highway development, smart cities, digital India, solar energy, renewable energy and so forth," Razak said during his joint address with Prime Minister Modi here.

"PM Modi has indicated his desire for a G-to-G arrangement between India and Malaysia for the construction of a convention centre in Delhi.Mr. Modi is a man of action, he wants things to be implemented expeditiously, he has proven track record as chief minister and now as Prime Minister," he added.

"I am excited about new possibilities that we can do together with India. Our relations are broad based, it includes field of education as many Malaysians have been educated in India. Prime Minister Modi is very keen that we should look at the recognition of Indian degrees in IT and engineering," he said.
"We also discussed defence cooperation as India has a very dynamic and strong defence industry. Prime Minister Modi is also keen to expand traditional medicine, in the field of Ayurveda," he added.