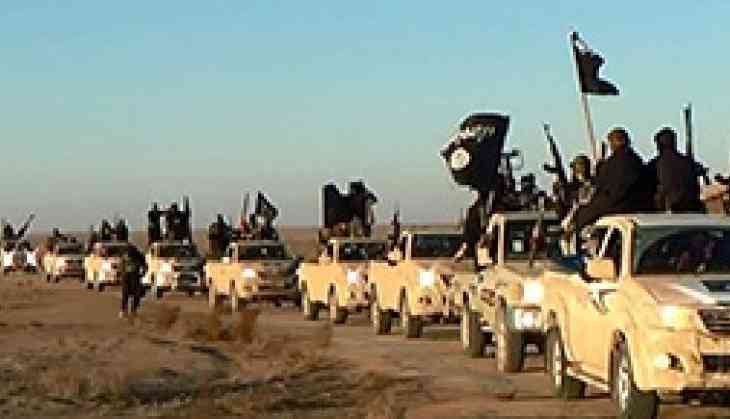 5 ISIS terrorists held in Pakistan
Five Islamic State terrorists planning a major terror attack in Pakistan have been arrested and a huge cache of explosives recovered from them in Punjab province, officials said today.
The militants were planning to attack sensitive installations in Sialkot district, about 180 km from Lahore.
They have been booked under anti-terrorism act.
The Counter Terrorism Department (CTD) of Punjab police arrested them yesterday during a raid in Sialkot.
Abdul Wahab, Behzad Ali, Shahzaib Zafar, Waqas and Daniyal Arshad were said to be active members of the ISIS.
Some 3,400 grammes of explosives, 100-inch safety fuse, five non-electric detonators, three bags and maps have been recovered from them.
The ISIS terror group has claimed responsibility for the killing of two Chinese nationals, including a woman, who were abducted by armed gunmen from Pakistan's restive northwest Balochistan province recently.
-PTI