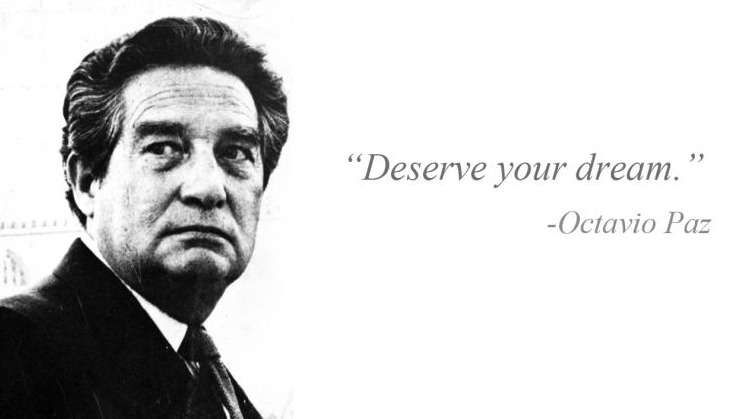 While PM Narendra Modi addressed diplomats and thanked Mexican President Enrique Pena Nieto for backing India's bid to become a part of the NSG, he mentioned a Nobel Laureate, someone who is regarded as one of the greats of Mexican and world literature but you've probably never even heard of him.
Octavio Paz was a Mexican diplomat who also wrote poetry and prose and was so exceptional at the latter, he was awarded the Nobel Prize for Literature in 1990. In his lifetime, he wrote many books of poetry - Eagle or Sun? (1950), Alternating Current (1956), The Monkey Grammarian (1971), A Draft of Shadows (1975), being just a few.
In 1962, he came to India as a representative of the Mexican government and the work he did here, along with the people he met, and the experiences he had, changed his style of writing. He wrote a book - In Light of India - detailing the six years he spent in the country, the cultural change and its influence on him - and explaining how this helped him understand how similar Mexico and India are. It is this that PM Modi referred to in his speech.
Here are four interesting facts about Paz:
Born in 1914, Octavia Paz's grandfather was a novelist and his father an eminent lawyer - and both shaped the man Paz grew up to be. The former's influence shaped his career while the latter's politics and social work laid the foundation for his personality.
He published his first book of poetry, Luna Silbestre (Savage Moon) at the age of 19 and went on to publish several more there on.
He entered Mexican diplomatic service in 1945 and his duties took him to San Francisco, New York, and from 1962 to 1968 to India as the Mexican Ambassador. He spent six years in the country - writing, working, learning about Buddhism and Hinduism.
It is said his writing was influenced by a number of 'isms' - from surrealism to existentialism, to Buddhism and his writing reflects the changing landscape of his thought process.
Some of his more famous quotes:
'We are condemned to kill time, thus we die bit by bit.'
'Solitude is the profoundest fact of the human condition. Man is the only being who knows he is alone.'
Writers, you know, are the beggars of Western society.
His quotes, when read out of context, can easily feel like a spiritual guru's teachings. But perhaps a poet is not that far off that mark.
--
Edited by Abha Srivastava