Protests in Dallas on 7 July over the deaths of Alton Sterling and Philipe Castille took a tragic turn as five policemen were killed, and 7 were left injured after being shot at by snipers.
Reports suggest that 3 people have been taken into custody following the attacks. The 4th attacker who had been engaged in gunfire with the cops has reportedly killed himself.
According to AFP reports, Dallas police chief has confirmed that the 4th attacker, during the ongoing gunfight had said that 'the end is coming' and that there are 'bombs all over'.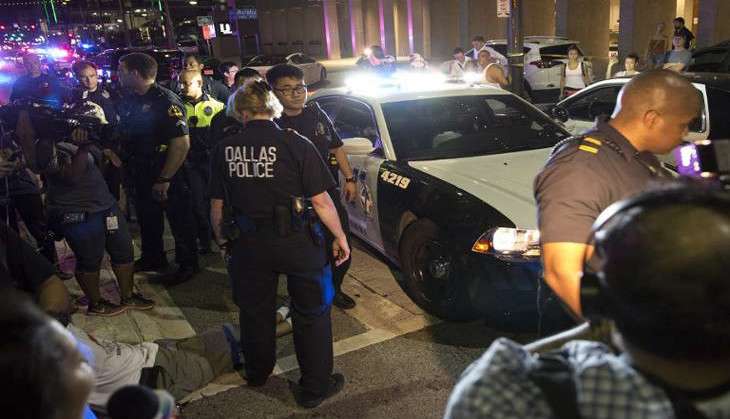 AFP Photo/Laura Buckman
"The suspect..has told our negotiators that the end is coming, and he is going to hurt and kill more of us, meaning law enforcement. And that there are bombs all over the place in this garage and in downtown," the police chief was quoted to have said in an NDTV report.
US aviation authorities have also restricted flights over Dallas in the aftermath of the deadly shooting.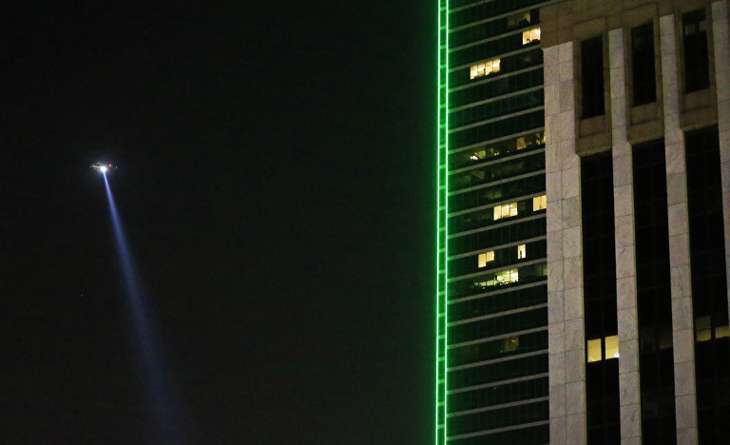 Ron Jenkins/Getty Images/AFP
Sterling and Castille were shot dead by police officers on 5 and 7 July, respectively. The deaths sparked protests across the USA, with many gathering to express their outrage over the racial attacks.
In Dallas, however, protests turned violent as snipers fired gunshots at 11 policemen who were present at the protest site. Gunshots rang out at about 8:45 pm on 7 July, as protesters scattered to take cover.
AFP Photo/Laura Buckman
According to Associated Press reports, two snipers shot at 11 police officers, killing five. One civilian has also reportedly been injured in the attack.
Reports suggest that one of the suspects has surrendered and is in custody. According to reports, the snipers shot at the police personnel from an elevated position, catching the policemen off guard. Police Chief David O Brown said that the snipers fired upon officers "ambush style."
President Barack Obama took to social media to condemn the deaths of Sterling and Castille. "All Americans should be deeply troubled by the fatal shootings of Alton Sterling in Baton Rouge, Louisiana and Philando Castile in Falcon Heights, Minnesota. We've seen such tragedies far too many times, and our hearts go out to the families and communities who've suffered such a painful loss," he said.
President Obama also delivered a statement on the attacks, addressing the problem of racial attacks in America. Here is the full video, uploaded by the official channel of the White House: