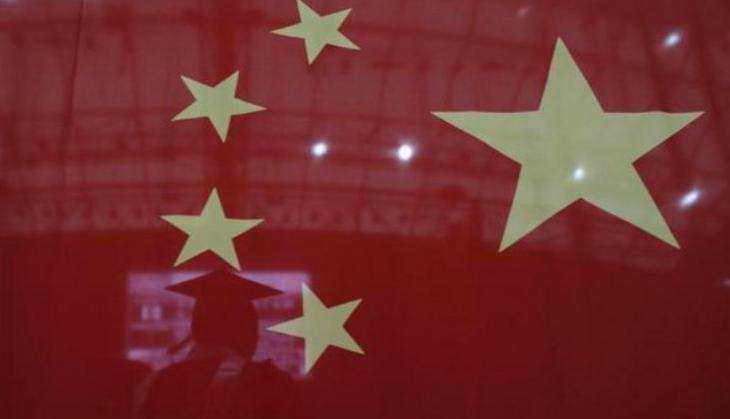 Three militants wanted in connection with a 2015 terror attack in China's volatile Xinjiang province have been killed by police on 9 January as the country stepped up its drive against the three "evil forces" of terrorism, separatism and religious extremism.
Separately, two top officials faced probe for lapses over a recent daring bomb attack on ruling Communist Party's office.
Three alleged members of the East Turkistan Islamic Movement, a separatist outfit, wanted in connection with a terror attack on April 22, 2015, were killed by police yesterday for resisting arrest, local official media reported.
State-run Tianshan network reported that the three were killed by authorities yesterday for resisting arrest.
Meanwhile, two officials faced probe for last month's attack on the local ruling Communist Party office in Xinjiang province as China has stepped up its counter-terrorism campaign in the Uyghur Muslim-majority province by holding officials accountable for any security breach.
On December 28, suspected militants of the East Turkistan Islamic Movement (ETIM), an al-Qaeda affiliated outfit, stormed Moyu government compound in western Xinjiang and detonated self-made bombs, killing an official and a security guard. Three attackers were shot dead at the scene.
After the incident, the provincial government in Xinjiang is stepping up their anti-terrorism efforts and has held officials accountable, state-run Global Times reported.
A week after the attack, Moyu's Party chief He Jun was placed under investigation for suspected serious violation of discipline and dereliction of duty, the report said.
Zhang Jinbiao, secretary of the Communist Party of China's Hotan prefecture committee, which oversees Moyu county, was also sacked and faced investigation for the same charge.
Although the official announcement stopped short of mentioning the terrorist attack, the daily's report said the action against the officials is clearly related to their "failure in fulfilling their security responsibility".
Chen Quanguo, Party chief of Xinjiang, said at a government video conference on Saturday, that maintaining stability is a major task for all levels of Xinjiang government and this priority overrides all other work.
"Xinjiang enjoyed a relatively peaceful period in 2016 because the region has unravelled hundreds of terrorist plots pre-emptively. However, if one plot goes under the radar, the consequences would be grave. So the government is striving to find security loopholes," an analyst was quoted as saying.
Chen also called on party members and civil servants in the region to have a clear understanding of Xinjiang's anti-terrorism situation.
He said that Xinjiang's fight with "three evil forces" is urgent, complicated and time-consuming. "Three evil forces" refers to terrorism, separatism and religious extremism.
--PTI