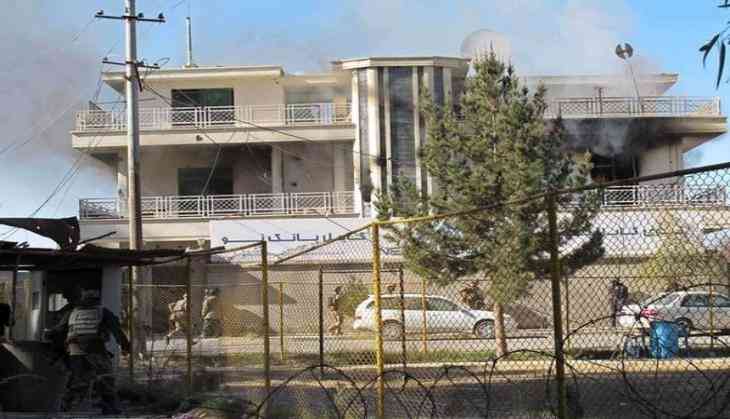 As many as 24 people were killed and 60 others wounded when the militants launched a suicide attack on New Kabul Bank branch in Lashkargah, capital of Helmand province on 22 June. The intense fighting is still going on between the security forces and militants.
The blast took place at about 12 noon local time after a car bomb exploded, killing 24people and wounding over 50 others, Tolo News quoted a spokesman for the provincial governor Omar Zwak as saying.
"Civilians and military are among the wounded. There is no report about exact number of dead," Zwak said.
The victims have been taken to the emergency hospital, he added.
Earlier it was said that gunmen stormed the New Kabul Bank but Zwak says that "the security guards of the bank started shooting after the incident."
There are no reports on casualties yet. No group including the Taliban has claimed responsibility for the attack.
The Helmand province campaign was a series of military operations conducted by the International Security Assistance Force (ISAF) forces against Taliban insurgents in Afghanistan.
US soldiers from the Marine Corps have returned to Taliban stronghold of Afghanistan's Helmand province in April 2017 nearly three years after the U.S.-led NATO forces ended combat mission in the country.
-ANI