Bihar election dates likely to be announced today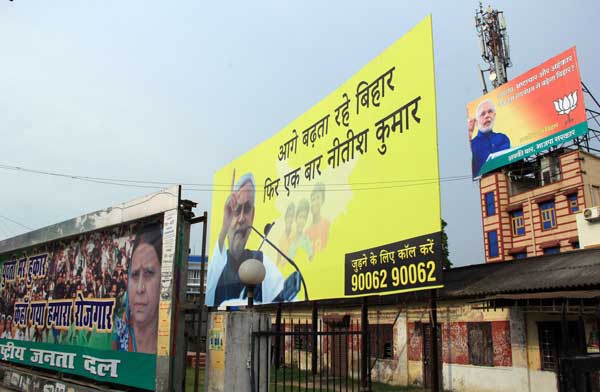 Election Commission of India is likely to announce Bihar poll dates today i.e Tuesday. According to Mail Today, polls for the 243 assembly seats will be held in five phases and that the poll exercise will conclude before Diwali.
The final meeting regarding the poll schedule will be held today at the Chief Election Commission office. The Mail Today report suggests that the election might begin before Dussehra, during the second week of October and will be wrapped up before Diwali. The term of the current Assembly ends on 29 November and the new House should be in place before that.
Andy Murray crashes out of US Open after 4th round loss to Kevin Anderson
World no 3 Andy Murray crashed out of the US Open on Monday, 7 September, after a 4th round defeat to South Africa's Kevin Anderson at Flushing Meadows.
The big-serving Anderson smashed 15 aces and 81 winners to claim a thrilling 7-6 (5), 6-3, 6-7 (2), 7-6 (0) win over Murray in a contest that lasted four hours and 18 minutes. Reflecting on his victory, Anderson said that he just managed to keep his composure throughout, adding that he probably played one of the best matches of his life.
Murray, the 2012 US Open winner, was punished for his complacency, after he failed to convert eight of the 11 break points that came his way.
Omar Abdullah accused Mufti of having 'sabotaged' India-Pakistan NSA talks
Former Jammu and Kashmir Chief Minister Omar Abdullah on 8 September accused his successor Mufti Mohammad Sayeed of sabotaging the NSA-level talks between India and Pakistan, saying he prevented Hurriyat leaders from meeting Pakistan High Commissioner by arresting them.
"Now he (Sayeed) says that NSA talks should have been held. Jenab, if anyone sabotaged those talks, it is you (Sayeed) when you arrested these (Hurriyat) leaders," Omar said in Srinagar.
He said when Sayeed did not allow Hurriyat leaders to talk to Pakistan High Commissioner in New Delhi, how would he facilitate their dialogue with the Centre as mentioned in the Common Minimum Programme (CMP) of BJP-PDP coalition.
Rakesh Maria 'promoted' as DG Home Guards, to be replaced by Ahmed Javed
Rakesh Maria has been removed as the Commissioner of Mumbai Police and has been elevated as DG Home Guards and DG Civil Defence. IPS officer Ahmed Javed will be replacing him.
Maharashtra Home Secretary KP Bakshi said that the government wanted to issue the orders before the beginning of the festival season in the state.
The order comes even as Maria has been personally monitoring the investigation into the mysterious murder of Sheena Bora in which her mother and media baron Indrani Mukerjea is the prime accused.
However, Bakshi has clarified that the decision has nothing to do with his involvement in the investigation of any particular case.
PM Narendra Modi meets India Inc, discusses global economic slowdown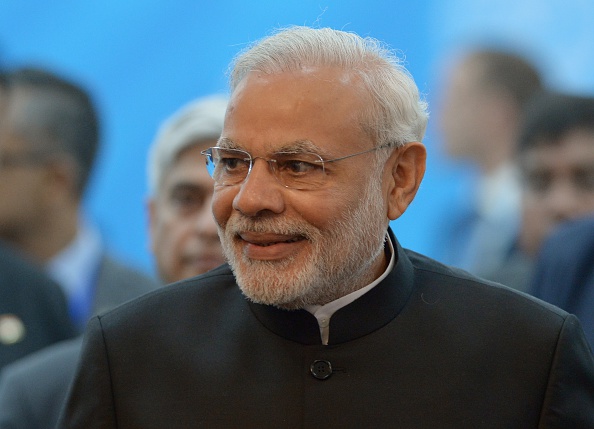 Prime Minister Narendra Modi today met top CEOs, bankers, economists and ministers to discuss ways to bolster the economy amid global slowdown. The meeting, with the agenda 'Recent Global Events: Opportunities for India', was held at a time when global markets are in turmoil caused by a slowing Chinese economy, devaluation of the yuan and concerns surrounding the prospect of a US rate hike.
Modi asked industry to take risks and make investments, CII president Sumit Mazumder said after the meeting. Finance Minister Arun Jaitley, Reserve Bank Governor Raghuram Rajan as well as Road Transport and Highway Minister Nitin Gadkari, Power Minister Piyush Goyal and Oil Minister Dharmendra Pradhan joined the brainstorming at Prime Minister's official residence here.
CWC meeting: No elevation for Rahul, Sonia Gandhi to remain President for another year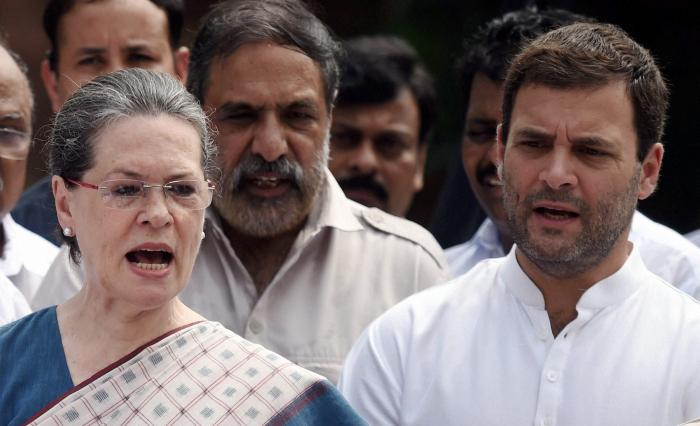 The Congress Working Committee, the party's highest policy making body, has adopted a resolution extending Sonia Gandhi's tenure as president by another year. This has put to rest all speculations about vice president Rahul Gandhi being given the top job in the party.
CWC has also decided to reserve 50 per cent of party posts for SC, ST, OBC and women.
Super Stonehenge discovered
A Stonehenge-like formation, but with far more stones, has been discovered just a mile from the site of the actual Stonehenge. The new formation was discovered by researchers using radar technology. The new formation consists of 90 stones, each about 15-feet tall. However, unlike Stonehenge, the stones seemed to have been deliberately turned on their side and buried.
Scientists estimate the newly-discovered monolithic structure to be close to 4,500 years old. Experts believe the structure was probably created by the same community that created Stonehenge.
Coimbatore auto driver invited to Venice Film Festival
Chandrakumar, a Coimbatore-based auto driver, has been invited to this year's Venice Film Festival. A 51-year-old, high school drop-out, Chandrakumar has been invited to Venice for the screening of a movie based on a novel written by him. The movie Visnarai, by Tamil director Vetrimaaran, will premier at the Film festival and is based on Chandrakumar's novel Lock Up. It was vetrimaaran who extended the invite to Chandrakumar. Chandrakumar has published over 6 books so far, and says that he usually writes his novels while stuck in traffic jams.
After beef, Mumbai now bans meat for 4 days
Just days after a municipality near Mumbai banned meat for 8 days, the Brihan Mumbai Corporation (BMC) has now enforced a 4 day ban. The ban, which prevents animal slaughter and the sale of meat, has been enforced on the occasion of Paryushan, a week long period of fasting for Jains.
The ban isn't entirely new, it's based on two BMC resolutions - one in 1964 and the other in 1994. The state government had also made a similar resolution in 2004.
The ban comes on the back of BJP legislators backing the demand of several Jain organisations and will be in force on the 10th, 13th, 17th and 18th of this month.
Law Commission fights for abused pets in 'animal market'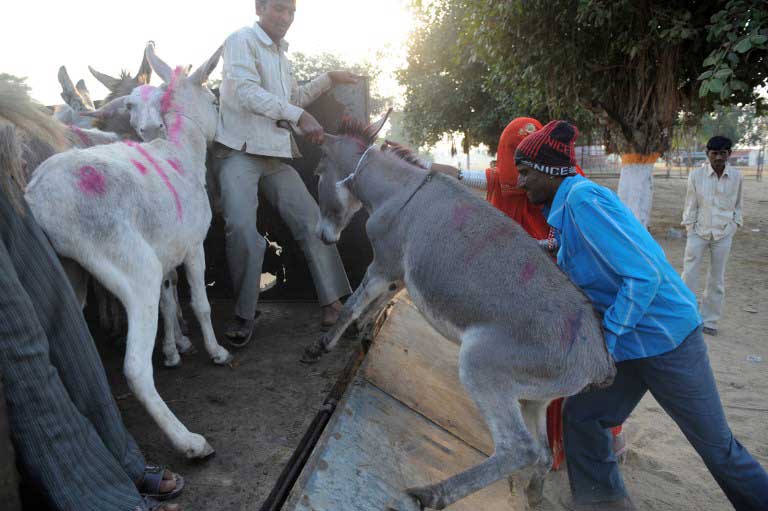 A trade that has reached an estimate value of 800 crore has no rules regulating it. On 28 August, the Law Commission submitted a report to Union Law Minister DV Sadananda Gowda. They said that the government has been taking note of the callousness pervasive in India's animal market.
Some of the horrors the animals are subjected to include drugging them to prevent crying and large birds being stuffed into small cages.
The report observed, "Pet shops and breeders violate provisions of animal welfare laws with impunity."
WHO report says that 20% Indians will suffer from psychiatric problems by 2020
According to a report by the World Health Organisation, 20 per cent of the entire Indian population will be facing some sort of psychological problem by 2020. Currently, around 10 crore people in India are suffering from different psychological illnesses. At least 35 lakh Indians have been admitted to the hospitals because of psychiatric problems, as per official reports. Currently, India has only 4,000 psychiatrists, 1,000 psychiatric social servants, 1,000 diagnostic psychiatrists and 900 nurses available. There is an acute shortage of doctors as well as infrastructure in this field.