Leopard enters Bengaluru school, mauls 6
A leopard crept into Bengaluru's Vibgyor school on Sunday, mauling six people before it was finally tranquillised, reports the Hindustan Times. According to CCTV footage, it had entered the campus undetected at 4 am, and attacked an employee in the late afternoon. It had left the campus some time during the day, but re-entered it during operations to capture it, by climbing the compound wall. The leopard injured a media cameraperson and an environmentalist during the capture. It has been taken to Bannerghatta National Park.
Indians taken by ISIS in Iraq are still alive: Sushma
The Indian nationals held captive by Islamic State after being taken from Mosul in Iraq more than a year-and-a-half ago are all alive, according to External Affairs Minister Sushma Swaraj, reports the Hindustan Times. Swaraj said this information was based on her meetings with Arab and Palestinian leaders when she travelled to Palestine and Israel on 17 and 18 January. She said that during a meeting with Palestinian President Mahmoud Abbas, she was told that the "Indians are alive and made to work" in war-torn Iraq according to his government's intelligence.
ED summons Chhagan Bhujbal's son for questioning
Pankaj Bhujbal, son of NCP leader Chhagan Bhujbal, has been summoned by the Enforcement Directorate (ED) for questioning in money laundering case, reports the Hindustan Times. The ED has also seized his passport. Pankaj has been named in an FIR filed by the ED that includes the names of his father Chhagan, a former PWD minister, as well as his cousin Samir. The ED is investigating the scam alleged to have taken place during the construction of the Maharashtra Sadan in Delhi and another case involving land-grabbing in Kalina, Mumbai.
PSU banks wrote off Rs 1.14 lakh crore in bad debts between 2013-2015
Rs 1.14 lakh crore in bad debts was written off by 29 PSU banks in the financial years 2013-2015, The Indian Express discovered after filing an RTI. The Reserve Bank of India said that while the figure for bad debts was Rs 15,551 crore for 2012 financial year, it had gone up to Rs 52,542 crore by the end of March 2015. While PSU banks' bad debts grew at 4 per cent between the years 2004 and 2012, they grew to nearly 60 per cent between 2013 and 2015. Some 85 per cent of the loans from 2013 on have been written off.
Tough luck, Facebook! TRAI rules in favour of Net Neutrality
The Telecom Regulatory Authority of India (TRAI) has ruled in favour of net neutrality. This means that no service provider can offer or charge differential prices for data services on the basis of content being offered. TRAI has ruled that a service provider may reduce tariff rates for accessing and providing emergency services.In the ruling, TRAI said that it will levy a penalty of Rs 50,000 per day if service providers are found to be charging differentiating prices.
Forensic analysis will show whether there were 4 terrorists at Pathankot or 6
Investigators into the Pathankot attack are not certain about the actual number of terrorists they dealt with, reports The Hindustan Times. Though the National Security Guard (NSG) says it killed six terrorists, four in the first counterterror encounter, and two in a second, forensic analysis is awaited to see if there were any terrorists at all in the second encounter. Doubts arose after it was seen that the debris in the building contained pieces of bedclothes, but no shreds of garments. Also, only four assault weapons had been recovered from the bodies of the terrorists.
89 Marathwada farmers killed themselves in January alone
January 2016 saw 89 farmer suicides in Marathwada despite the Maharashtra government's "all-out" efforts, reports The Indian Express. A task force looking into the suicides describes the situation as a collective failure by officials of the state government. More than 1,100 farmers had committed suicide in Marathwada in 2015. Kishore Tiwari, head of the state government-appointed Farmers Distress Management Task Force, said: "It is clear that the government officials, especially at the local levels, have failed to create confidence among the farmers regarding several government schemes intended to benefit them."
India dominates medal tally at South Asian Game
India continued to dominate the medals tally at the ongoing South Asian Games, with a total of 42 golds and a medal count of 60. Sri Lanka, with 8 golds and a total of 49 medals, remain at second. Among the most prominent medal winners on Monday was Joshna Chinappa, who clinched the gold medal in squash after a hard-fought 10-12, 11-7, 11-9, 11-7 win over Pakistan's Maria Toorpakai Wazir. In weightlifting, Kavita Devi won the gold in the women's 75 kg category, while shooter Rajat Chauhan bagged the top prize in the men's singles compound archery event.
David Coleman Headley deposes before Mumbai Court
In a four-hour deposition before a Mumbai Sessions Court, 26/11 conspirator David Coleman Headley made several revelations about the Pakistan ISI's role in training terrorists. He also spoke about how he joined the Lashkar-e-Taiba and the role Hafiz Saeed played in the 26/11 Mumbai attacks.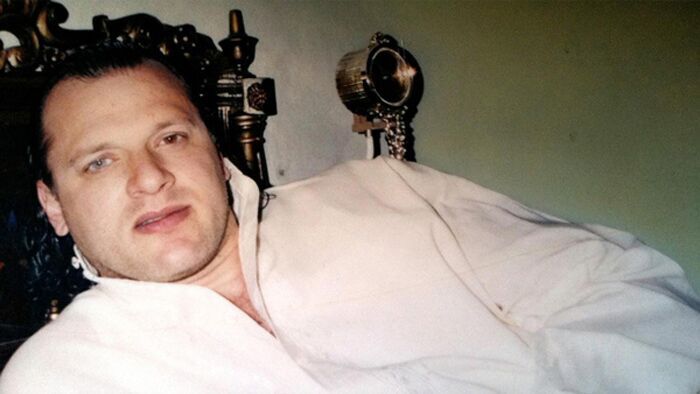 Headley disclosed that he joined the LeT in 2002. He also revealed that he met an ISI officer, Major Ali, and was later introduced to Major Iqbal, another ISI officer. He will also depose in court tomorrow. Click here to read the full story.
Potatoes to the rescue!
According to the U.S. Department of Agriculture, consuming a single russet-type potato can add nearly 10 percent of the daily recommended caloric load, providing four grams of fiber, five of protein and only two of sugar.
This data has motivated a group of scientists from NASA to team up with the International Potato Center in Peru to conduct an experiment growing potatoes in conditions similar to Mars, with the hope of generating food for possible future manned missions to the Red Planet.The study began in January and scientists hope to have the first results in three months.
Sri Sri finds a solution to gender equality in Hindu temples
Mediating on the issue of gender bias at Maharashtra's Shani Shingnapur temple, spiritual guru Sri Sri Ravi Shankar today claimed to have arrived at a solution that allows both men and women to have darshan of the deity.
Instead of allowing women also inside the Sanctum Sanctorum, Sri Sri's solution opts for the middle path, setting a distance of 3 feet away from the sacred "Chabutara" (platform), for both genders.
Citing two models of facilitating darshan, practised at Kashi Vishwanath and Tirupati Balaji temples, Ravi Shankar said, "It is agreed that no one - man or woman - will step on the sacred Chabutara at the Shani temple where oil is constantly poured as it can result in possible skidding."
Tamil Nadu bus driver becomes first ever man to be killed by a meteorite strike
An Indian bus driver has become the first man in recorded history to be killed after he was struck by a meteorite, sensational local reports have claimed. The space rock crashed near an engineering college in Vellore, in Tamil Nadu state, where the 40-year-old man was standing
The New Indian Express reported that the driver was rushed to the hospital after being hit by 'splinters' of the so called meteorite, but died on the way. The impact, which injured three, shattered the windows of nearby buses and buildings. After hearing the 'deafening' bang outside, students rushed from their classrooms to discover a small crater in the field outside.
Witnesses have told of seeing a glowing, mysterious object falling from the sky - and an explosion when it hit the ground.
140 bird species sighted on Big Bird Day
Sunday was special for birdwatchers in Coimbatore. Three teams of bird watchers went across the district to record birds for the first time as part of Big Bird Day.
This was part of the nation-wide exercise where bird watchers had panned out to forests, rural, semi-urban and urban areas to sight and record birds. Though it was the first time in Coimbatore, such an exercise has been going on in The Nilgiris district for the past four years
Malabar Trogan, a rare bird to sight given its shy nature was spotted among several others.
"Freedom of Speech is unlike Love" says Kamal Hassan at Harvard
Attending the India Conference of Harvard University on Friday, Kamal Hassan added to the Intolerance debate. Here is a brief excerpt of his powerful speech:
"I think, like in food habit, man should remain omnivorous to stay on top of the food chain. I don't have a religion yet I shamelessly use some rare but finer points from even religion for a better living and harmony. I don't think that either democracy, communism or fascism or any other "isms" is going to be the ultimate and final answer for all social maladies...So I am unwilling to accept any one political ideology as a settled cure for all our woes.
Any government institution or religion trying overtly or covertly to coerce your mind to suit a narrow selfish purpose with disregard to larger society is something we should all be wary off."
Trans-Pacific Partnership signed in Auckland, New Zealand
The Trans-Pacific Partnership - the world's biggest multinational trade deals - was signed in Auckland, New Zealand, on Thursday by ministers from its 12 signatory countries. The deal is aimed at facilitating investment and eliminating nearly all tariffs among states across the Pacific Rim. These include the United States, Japan, Malaysia, Vietnam, Singapore, Brunei, Australia, New Zealand, Canada, Mexico, Chile and Peru, which account for 40% of the global economy.
The pact however continues to face opposition. Streets around Auckland's central business district, where the deal was signed, saw protestors blocking roads, while others clashed with police. The opposition stems from the belief that the agreement will lead to job cuts, impact sovereignty in the Asia-Pacific states, and benefit big corporates rather than workers.
MGNREGS summer wages up in Telangana
To better the impact of MGNREGS, which has just completed its 10th birthday, the Telangana state Government has announced seasonal allowance during summer for the unskilled labour working under the scheme.
The allowance will be 20 to 30 per cent more than the existing wages. Orders to this effect were issued on Friday.Due to high levels of temperature during the summer season the fatigue levels of the wage seekers are increasing resulting in decreased work turnout and decreased wage payments. Considering these issues and with a view to protecting the wage rate assured in the Act, the government has decided to give dry season allowances from February to June on all the wages of MGNREGS works.
Dry season allowance will be 20% in February, 25% in March, 30% in April and May, and 20% in June this year.
Tamil Nadu comeback on cereal crops gets award
Tamil Nadu has been chosen for the Centre's Krishi Karman award this year. In 2014-15, the State produced a record 40.75 lakh tonnes of coarse cereals that include ragi, maize and the minor millets. In 2010-11, the recorded production was only 15.58 lakh tonnes.
Several factors, including an increase in area under production, introduction of high-yield varieties, integrated pest management and agronomic planting practices, have led to increase in production.
"I got millets included in the National Food Security Act of 2013, so that there will be both the minimum support price and public procurement. This will help to widen the food basket and insulate farmers from a failure of crops under conditions of low rainfall and moisture stress," Mr. Swaminathan told The Hindu.