Dadri lynching: Akhlaq's son Sartaj says stop 'politicising the issue'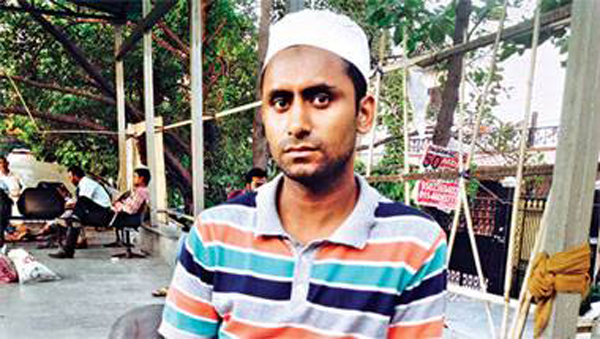 Demanding justice for his father, who was lynched by a mob over rumours in Dadri area of UP, his son Mohammad Sartaj on 5 October appealed against politicising the issue.
"This is not for me to comment, what they are saying is their thinking. I can only appeal to them not to politicise the issue. Death of someone's family member cannot be an issue of politics. If you want to politicise, there are some other points too. But it is wrong to politicise someone's murder," Sartaj told reporters in Gautam Budh Nagar district.
He also said that there was improvement in the health of his brother Danish, who was also critically injured in the attack.
Sushil Modi promises cow slaughter ban in Bihar; Congress says law in place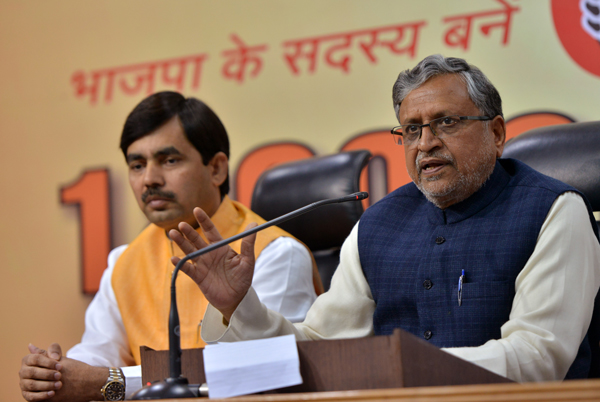 Latching on to the RJD supremo Lalu Prasad's controversial remarks that the 'Hindus too eat beef', senior BJP leader Sushil Kumar Modi on 5 October promised to frame a legislation to ban cow slaughter in the state if NDA comes to power in Bihar Assembly elections.
"The forthcoming Assembly polls in Bihar is going to be a direct contest between those who justify beef eating and those seeking effective ban on cow slaughter....we, on our part, promise to frame an effective legislation to totally ban cow slaughter in the state if the NDA comes to power," he said in a statement.
Congress reminded that cow slaughter was banned in 24 of the 29 states in 1955, questioning the BJP rhetoric that it would bring a central law on the issue.
FIR lodged against Akbaruddin Owaisi for derogatory remarks against PM Modi
An FIR was lodged against All India Majlis-e-Ittehad-ul Muslimeen (AIMIM) legislator Akbaruddin Owaisi by Kishanganj district administration for allegedly making inflammatory speech at an election rally in Kishanganj.
The police are also probing whether damage to idols at two temples in the town, which were discovered this morning, was a fallout of the speech, Superintendent of Police Rajiv Ranjan said.
Owaisi's speech, he said, violated provisions of section 144 of Crpc and an FIR has been lodged under sections 153A and 188 of IPC at Kochadhaman police station.
74 Indians amongst the dead in the Hajj stampede: MEA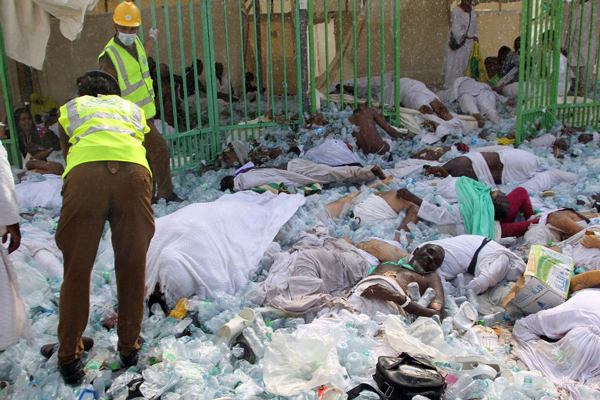 Thee number of Indian pilgrims killed in the September 24 Hajj stampede incident has risen to 74, the External Affairs Ministry announced today. MEA minister Sushma Swaraj announced the figures after the Saudi Arabian government released a new list of casualties.
At least 717 people have been reportedly killed and hundreds wounded in a stampede last month at the annual Hajj in Saudi Arabia in Mina. Saudi authorities have said the disaster occurred as two waves of pilgrims converged on a narrow road, causing hundreds of people to suffocate or to be trampled to death. In previous years, the annual pilgrimage has drawn more than 3 million pilgrims without any major incidents.
#DadriLynching: UP govt submits report to Home Ministry, no mention of 'beef'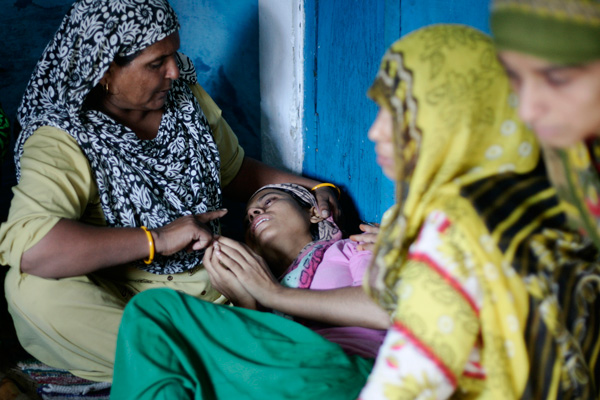 The Uttar Pradesh government has sent a report on the Dadri incident where 50-year-old Mohammad Akhlaq was lynched by an enraged mob, to the Ministry of Home Affairs. As per Indian Express, the report sent on 5 October contains factual data like the details of FIR, the number of people arrested so far and the steps taken by the administration to ensure peace in surrounding areas.In addition, it also has the details of peace committee meetings organised by the administration and the police force deployment in the Bisara village. However, media reports claim that no mention of the 'beef' controversy and its role in inciting the violence is mentioned in the report.
Uttar Pradesh: 50 arrested following violence in Varanasi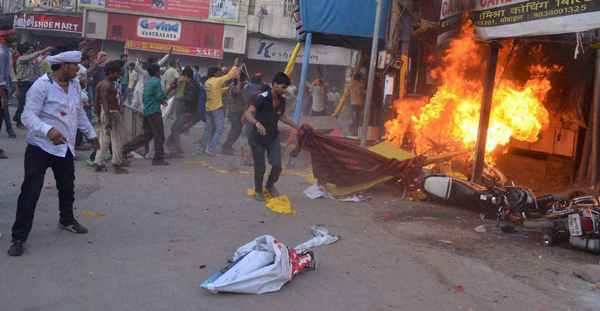 Nearly 50 persons have been arrested and authorities were maintaining a tight vigil in Varanasi a day after violence and arson broke out during a march by seers and other local leaders against police action on protesters who were opposing ban on immersion of Ganesha idols in Ganga.
Schools and colleges remained closed today following a direction by Varanasi District Magistrate Rajmani Yadav, traffic was thin and only few tourists were visible in Godowlia area hit by the violence in Lok Sabha constituency of Prime Minister Narendra Modi.
Nehru's niece Nayantara Sahgal returns Sahitya Akademi Award for the Indians who 'live in fear'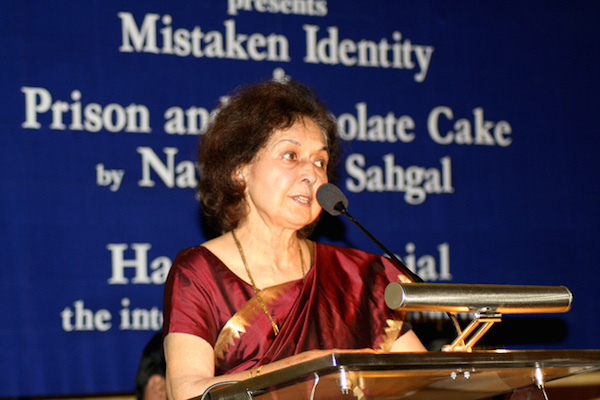 Writer and political commentator Nayantara Sehgal, 88, returned her Sahitya Akademi Award on 6 October in protest to the government's failure to protect cultural diversity in the country.
Explaining on The Wire, Sahgal wrote, "In memory of the Indians who have been murdered, in support of all Indians who uphold the right to dissent, and of all dissenters who now live in fear and uncertainty, I am returning my Sahitya Akademi Award."
Germany to help fund India's green energy push
German Chancellor Angela Merkel's three-day visit to India has already borne fruit, with PM Narendra Modi announcing Germany will provide over 2 billion euros to develop a clean energy corridor as well as solar projects. This came shortly after Modi's meeting with the German Chancellor. This comes even as Modi makes ambitious renewal energy targets an integral part of his development agenda ahead of December's UN climate change summit that will take place in Paris.
Court summons MS Dhoni for hurting religious sentiments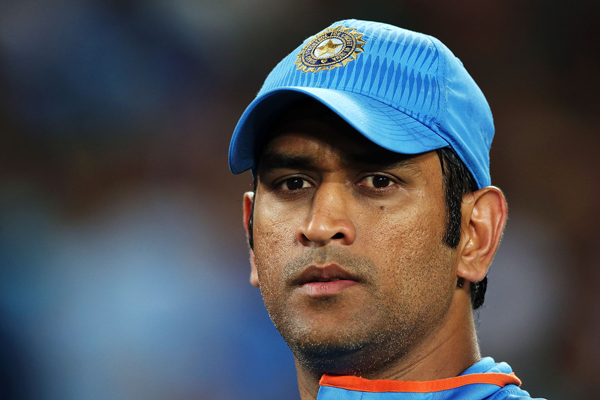 Indian ODI and T20 skipper Mahendra Singh Dhoni has been issued summons by the Anantapur District Court. The summons comes on the back of a case filed against him by the Vishwa Hindu Parishad who have accused him of hurting Hindu sentiments. The court has instructed Dhoni to appear in person before it on November 7 as it hears the petition filed by the VHP. The source of the VHP's ire stems from the Indian skipper allegedly wearing attire and posing as Lord Vishnu in a magazine. The complaint was filed by the VHP's Anantapur district vice-president Yerraguntla Shyamsunder.
Meat van set ablaze in Aurangabad
The anti-meat aggression that has reared its head in recent times continued with an incident of a meat van being torched by a mob. The incident occurred at Savkheda village in Aurangabad district. The meat-carrying van was headed to Vijapur when it was attacked by an angry mob consisting of close to 200 locals. The police are in the process of registering a case and initiating further action.
Wildlife thrives in the radiation zone of Chernobyl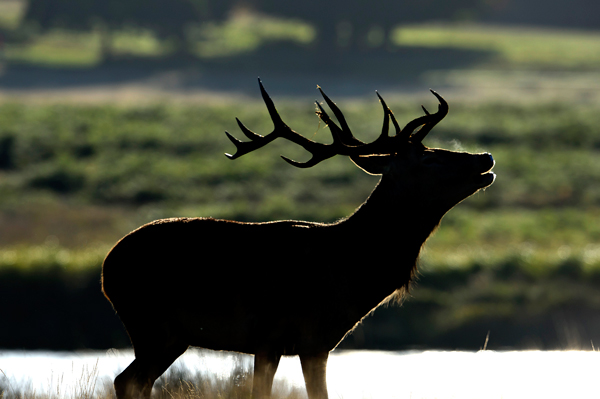 When Chernobyl suffered a catastrophic nuclear meltdown just under 30 years ago, little was expected to survive in the radioactive wasteland that surrounded the power plant. Now, three decades later scientists have found wildlife in abundance in the area around the plant despite the contamination. Researchers have found that the number of elk, deer and wild boar in the Belarusian part of the contamination site are nearly the same as in four nearby uncontaminated nature reserves. Wolves, which are otherwise hunted, were 7 times more common. This flies counter to the much-accepted theory that long-term exposure to radioactivity would negatively impact animal populations.
31 per cent cacti faces extinction, pushing it ahead of most species
Thirty-one percent of cacti, some 500 species, face extinction due to human encroachment, according to the first global assessment of the prickly plants, published today.
The finding places the cactus among the most threatened plant groups on Earth, ahead of mammals and birds and just behind corals, according to the IUCN, an inter-governmental conservation organization.
Cacti -- native to the Americas, but introduced over centuries to Africa, Australia and Europe -- are crucial links in the food chains of many animals, including humans.
60 mn in sub-Saharan Africa risk famine: Red Cross
Some 60 million people across sub-Saharan Africa are already going hungry and the situation could deteriorate dramatically as climate phenomena hike the risk of drought, the Red Cross said today.
The International Federation of Red Cross and Red Crescent Societies (IFRC) warned that a series of climatic shocks in 2014 and 2015 had decimated harvests and left many people in Gambia, Mauritania, Malawi, Namibia, Senegal and Zimbabwe dependent on food aid to survive.
Floods and drought had dramatically reduced maize production, the regional staple, in southern Africa, while the region was also hit by erratic rainfall, failed crops and violence.