Sharad Yadav and Lalu Prasad Yadav meet Mulayam Singh over split in Janata Parivar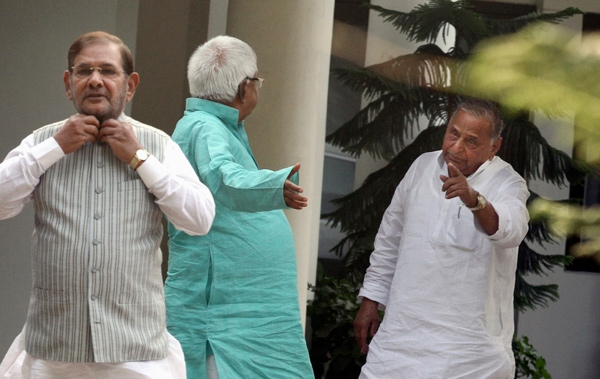 RJD President Lalu Prasad Yadav and Janata Dal (United) Chief Sharad Yadav held a meeting with Samajwadi Party Chief Mulayam Singh Yadav to discuss the latter's exit from the Janata Parivar alliance. Talking to reporters, both leaders claimed that the issue would be resolved soon. Sharad Yadav said that he has urged Mulayam Singh to reconsider his party's decision and expressed hope for a solution in a day or two. Terming Mulayam Singh Yadav as his elder, Lalu Prasad maintained that there is no dispute over seat sharing. He said everyone is looking towards Bihar elections and the grand alliance will defeat the BJP.
UK to accept more Syrian refugees, announces Prime Minister David Cameron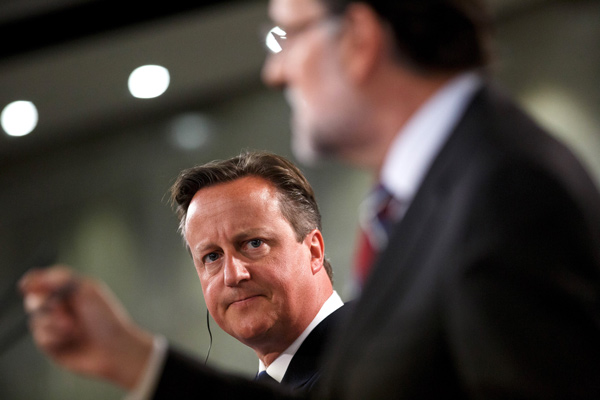 Under pressure to address the migrant crisis, Prime Minister David Cameron on 4 September announced that Britain will take in 'thousands more' Syrian refugees. After talks with his Portuguese counterpart, Pedro Passos Coelho in Lisbon, he said his government "will act with head and heart" in response to the humanitarian emergency. The additional refugees would come from UN camps bordering Syria and not from among the people already in Europe. No specific figure has been given but the UN refugee agency said the UK would take a further 4,000 Syrian refugees.
Rajnath Singh responds to allegations, says RSS is not running the government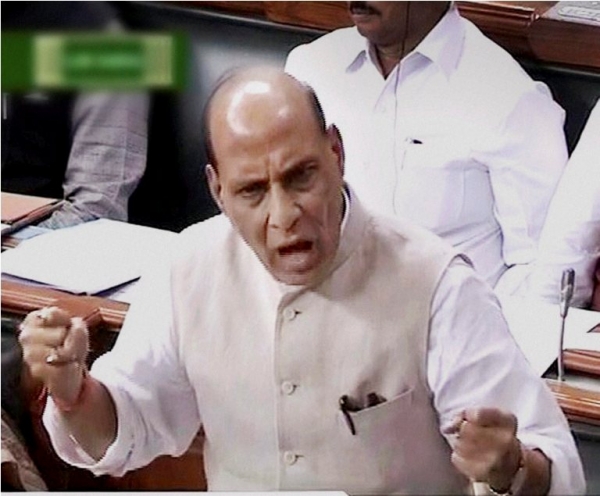 Reacting to the attacks from opposition parties, Home Minister Rajnath Singh said that both the Prime Minister and he are 'swayamsevaks' of the organisation and nobody should have a problem with that. "I want to clarify to everyone that I am a RSS 'swayamsevak' (worker). The Prime Minister is a RSS 'sayamsevak and no one should have any problem with it," he said on the sidelines of a function in New Delhi. Rajnath also dismissed the suggestion that RSS is running the Modi government. "There is no truth in it. It is completely baseless," he said. The Home Minister also rejected the charges that by attending a meeting with the RSS leadership, the Union Ministers have broken the oath of secrecy taken while assuming office.
When radical elements force their ideologies on others, conflict arises: PM Modi
Addressing the delegation of Hindu-Buddhist conference at the Maha Bodhi Temple in Bodh Gaya, PM Narendra Modi said that the potential of conflict only arises when radical elements force their religion on others. He said scholars of the two religions, who attended the just-concluded deliberations in Delhi, have also promised to deepen the notion of conflict avoidance, philosophy and environmental consciousness. Modi said that they hope to spread understanding of the themes of the conference, which are informed and shaped by the Hindu-Buddhist civilisational and cultural perspectives in Asia and beyond.
Defence Minister Parrikar announces OROP Policy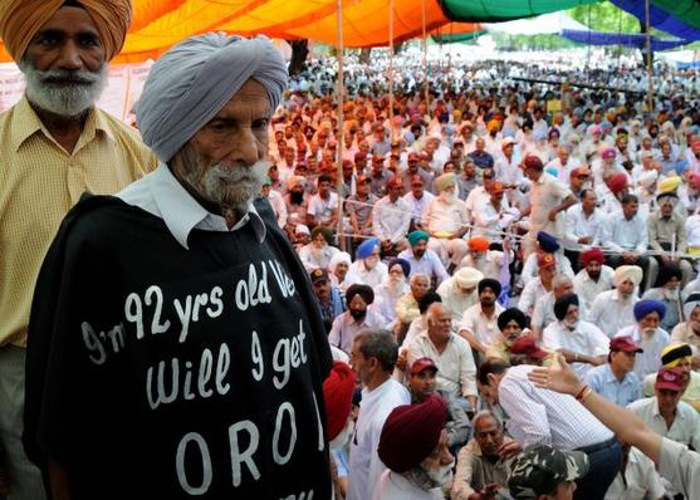 Defence Minister Manohar Parrikar, today, announced that the government has decided to implement the much awaited One Rank, One Pension (OROP) scheme and its benefit would be given to all ex-servicemen, excluding voluntary retirees from July 1, 2014.The government has taken the decision to implement the OROP. Under the OROP scheme the benefit would be given from July 1, 2014. The base year would be 2013," said Parrikar at the press conference. "The gap between the rate of pension of current pensioners and past pensioners will be breached every five years. Arrears would be paid in four half-yearly installments," he added. However, the Ex-servicemen have rejected government's One Rank One Pension proposal.
BSNL to offer minimum broadband speed of 2Mbps
After last month's reports of Bharatiya Sanchar Nigam Ltd. (BSNL) bleeding broadband customers to private operators, the state-owned telecommunications company has taken steps to protect its existing market share. BSNL has announced an immediate boost of all broadband plan speeds to 2Mbps. The speed is applicable for pre- Fair Use Policy (FUP) usage. Post this, speeds will drop to 512Kbps. The upgrades will kick into effect on October 1, 2015.
The government has allocated an investment of Rs 39,000 crore over the next 5 years to help BSNL launch more WiFi and 4G services.
Yoga guru launches own instant noodles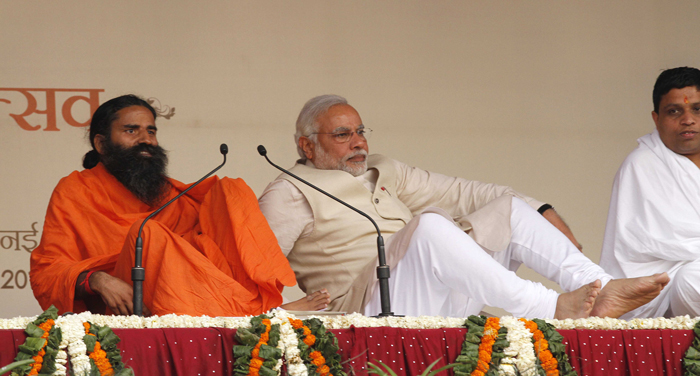 Even as Nestle struggles to get its Maggi brand back on Indian shelves, yoga guru Baba Ramdev has announced the launch of his own brand of instant noodles. Manufactured by Ramdev's brand Patanjali, the noodles are made out of wheat and are called 'Atta Noodles'.
Ramdev launched the noodles in Haridwar saying, "(they) will not have any maida (flour) and will provide a healthy alternative to Maggi for children."
The Food Safety and Standards Authority of India has banned the sale of Maggi since June 5, 2015. The ban came after samples of Maggi were shown to have more than the permissible limit of monosodium glutamate and lead.
Wheeler Island renamed in tribute to Abdul Kalam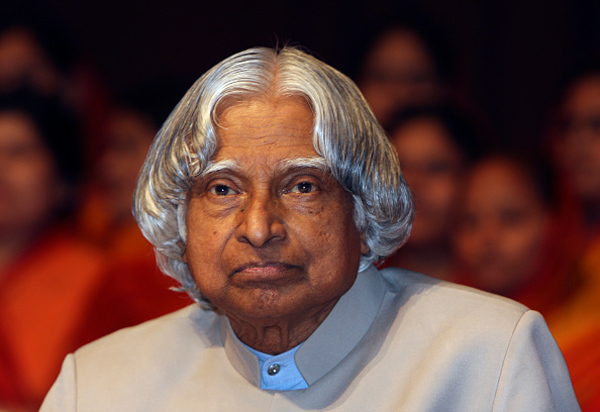 The late Indian president, Dr APJ Abdul Kalam, was honoured once more with the Odisha government renaming Wheeler Island after him. The island will now be known as Abdul Kalam Island. Given that Kalam is India's "Missile man", the island could hardly be more apt to be named after Kalam given that it houses an Integrated Test Range used by India to test missiles.
The island is located roughly 150 km away from the state capital Bhubaneshwar.
Kalam had passed away on 27, July 2015, following a heart attack.
60,000 endangered antelope wiped out in 4 days, and no one knows why
In one of the most baffling mass deaths among a species, endangered antelope Saiga in Kazakhstan, died by the thousands in a short span of four days.
While scientists have theories about what could have caused the mass wipe out, they haven't completely established the reason why. The species has previously been vulnerable to unexplained die-offs, but this one in particular was within too short a span of time.
"The death of Saiga antelopes in such large numbers is almost a personal loss to all those who work in researching and protecting this steppe species," the Association for the Conservation of Biodiversity of Kazakhstan, which is investigating the death, said in a statement.
100 districts have seen drought in past 15 years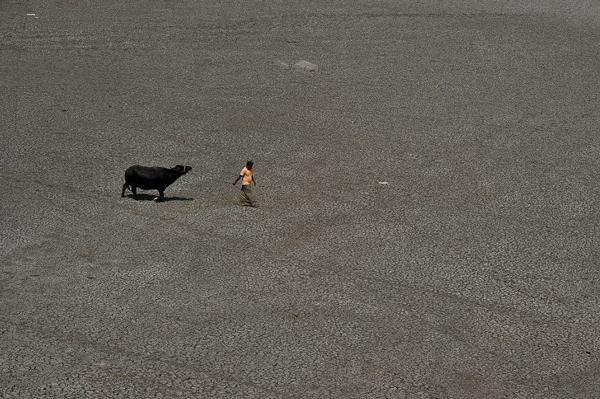 A total of 100 districts, in nine out of the past 15 years, have suffered drought-like circumstances. This, of course, is due to the failure of south-west monsoon.
What's more alarming is that the frequency of drought is now increasing in Bihar, Uttar Pradesh, Karnataka, Kerala, Maharashtra, among a few other states.
Also, in the nine most terrible droughts in the last 15 years, four were so severe that they have adversely affected India's food security. "This year, the situation is comparatively grim as those states that produce about two-third of country's foodgrain are severely impacted and may lead to a food crisis," DownToEarth reports.