Ram Mandir construction can 'boost' PM Modi's popularity: Shiv Sena
Welcoming the assertion made by Rashtriya Swayamsevak Sangh (RSS) chief Mohan Bhagwat over the Ram Mandir issue, the Shiv Sena on Saturday said that the popularity of Prime Minister Narendra Modi will increase by many folds as soon as he takes the responsibility of its construction into his own hands.
The Shiv Sena in its mouthpiece Saamna, said that the issue of Ram Mandir being raised by Bhagwat has to be answered only by the ruling dispensation at the Centre- the Bharatiya Janata Party (BJP).
7.1-magnitude earthquake hits Indian Ocean, no tsunami alert yet
A 7.1- magnitude earthquake hit the southern part of the Indian Ocean on Saturday, but there have been no damages or any indications of a deadly tsunami. The epicentre of the quake was at the Southeast Indian ridge which is located along the sea floor of the southern Indian Ocean. The Daily Mail quoted the US Geological Survey saying that the tremor struck around 3,100 kilometres (1,950 miles) southwest of the Australian city of Perth and 1,000 km from the uninhabited Heard Island and McDonald Islands.
Indian Air Force will commission women fighter pilots on 'experimental basis' for 5 years
The government is planning to bring in fighter pilots in the Indian Air Force on from June 2016 on an "experimental basis" for five years, minister of state for defence Rao Inderjit Singh told Lok Sabha on Friday. Women were allowed in the armed forces in the 1990s. However, with this decision of the government now they will be allowed to fly supersonic fighter jets. There are already 94 women in the IAF who fly helicopters and transport aircraft.
Source: Times of India
Amid rains, Chennai Airport to resume operations today
Chennai airport, where operations were suspended till Sunday in the wake of floods, will partially resume flight operations from Saturday morning. The runway has been found to be safe for landings and departures. "Flight operations from Chennai airport will resume partially from tomorrow. The flights will operate during the day time," Airports Authority of India (AAI) Chairman R.K. Srivastava told PTI. The airport would open at 6 am and flights would operate till day light is there. The runway has been cleared for operations after inspections by officials and experts, another AAI official said. On December 2, AAI had announced that the airport would be shut till December 6 after heavy rains caused flooding of the runway and nearby operational areas.
FBI investigates San Bernardino shooting as act of terrorism
The FBI is investigating the mass shooting in San Bernardino, California that happened on 2 December as an act of terrorism.According to The Guardian, the FBI confirmed on Friday, giving the atrocity a national security dimension and renewed political urgency.
FBI assistant director David Bowdich said, during a press conference, that these horrific acts of are being investigated as an act of terrorism now.
The move comes after reports claimed the woman accused of helping to slaughter 14 people in a gun massacre in California pledged allegiance to the Islamic State of Iraq and Syria (ISIS).
ISI spying ring: One more arrested by Delhi police, warning of LeT attacks in national capital
The Delhi Police has reportedly arrested a resident of Jammu and Kashmir in the Pakistan's Inter-Services Intelligence spy racket that was busted last week. According to reports, the police have also warned about Pakistan-based terror group Lashkar-e-Taiba's (LeT) plans to carry out terror strikes in the capital and several other cities.
According to media reports, the police said in its First Information Report filed on 5 December that the LeT attacks could possibly target crowded areas and that two operatives - named or code-named Dujana and Ujana -- have already crossed over to Jammu and Kashmir from Pakistan Occupied Kashmir.
Burj Khalifa isn't the world's tallest building anymore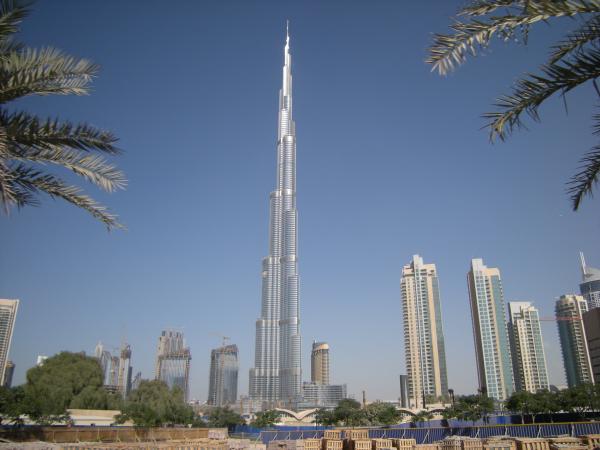 The world's tallest building, Jeddah Tower, will shoot 3,280 feet into the sky, beating Dubai's Burj Khalifa which stands at 2,722 feet. It's being developed by Saudia Arabia's Jeddah Economic Company which is the tower's owner as well. A Saudi government release has been circulated which says the Jeddah Economic Company signed a $2.2 billion deal with Saudi Arabia's Alinma Investment (8.4 billion Saudi riyals) for the project. The ambitious plan for the project includes 59 elevators (54 single-deck and five double-deck elevators) and 12 escalators. It is supposed to have space for a hotel, office space, apartments, luxury condos and even an observatory.
NASA's Hubble and Spitzer telescopes have spotted the faintest object ever seen in the early universe
The galaxy existed around 400 million years after the big bang which happened 13.8 billion years ago. It has been nicknamed Tayna, which means first-born in the Aymara language which is spoken in the Andes region of South America.
Galaxies such as this one have so far evaded detection, and could offer new glimpses into the evolution of the first galaxies and the make-up of the early universe.
Leopoldo Infante, an astronomer at the Pontifical Catholic University of Chile, said: "Thanks to this detection, the team has been able to study for the first time the properties of extremely faint objects formed not long after the big bang."
The remote object sits at the observable horizon of the universe, and the details of the discovery have been published in The Astrophysical Journal. It is similar in size to one of the Milky Way's satellite galaxies.
Turkey-EU deal is bad news for refugees
A deal signed last Sunday between EU and Turkey has resulted in scores of refugees being rounded up and forcibly sent back to their home countries. Almost immediately after the deal was signed, news reports came in of Turkey rounding up about 1,300 asylum seekers from Iran, Iraq, Afghanistan and Syria. The deal includes $3.2 billion in aid over two years, softening of visa requirements for Turks traveling to the EU and fresh attempts at Turkey's long-frozen EU membership. What does the EU get in return? Turkey's help in ensuring stricter border security.
Turkey involved in illegal oil trade, says Russia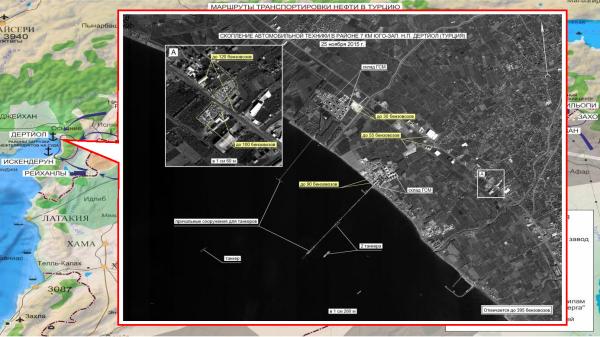 Russia has stepped up the offensive against Turkey already. At Moscow's National Defense Control Center, authorities showed foreign journalists a presentation with satellite images dating to August. It supposedly showed trucks, numbering in the thousands, transporting oil from ISIS controlled regions in Syria and Iraq into Turkey. Deputy Defense Minister of Russia, Anatoly Antonov, alleged that Turkey's top leadership - President Erdogan and his family, is involved directly in this "illegal oil business". No concrete evidence was given to this effect however.
Microsoft extends the olive branch to Apple, at least for Christmas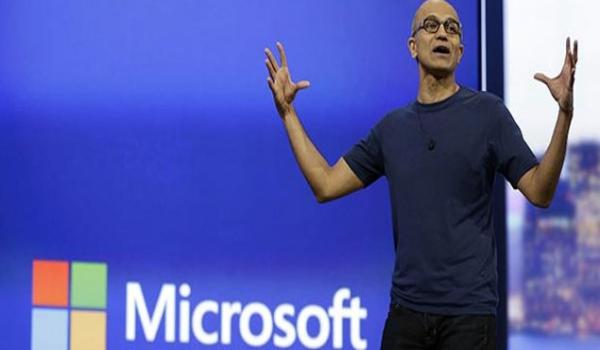 Tech rivals Apple and Microsoft are being nice to each other, likely to usher in festive cheer, but rather surprising nonetheless. The latest campaign by Microsoft saw a store full of its employees in New York barge into a nearby Apple store. Not to vandalise of course. But to sing Christmas carols (including Jill Jackson Miller's "Let There Be Peace On Earth"!) and hold candles, before going on to hug the Apple employees. And yes, the employees who sang had to give auditions. Before they start snapping back at each other next year, fans can celebrate this unlikely union for now.
NY Times Thailand stopped from carrying a story on Thai family's wealth
Don't criticise the king. Or at least, that's the message that was sent across recently by Thailand's edition of the International New York Times. It came with a blank page where originally a story on the wealth of the Thai royal family would have been.
The newspaper's Bangkok printer decided it was too sensitive to be carried. The dropped story was specifically about the need for greater transparency at the Crown Property Bureau which constrols the monarchy's massive financials. New York Times did clarify that "The article in this space was removed by our printer in Thailand. The International New York Times and its editorial staff had no role in its removal."