Ready to help India face economic challenges, says United States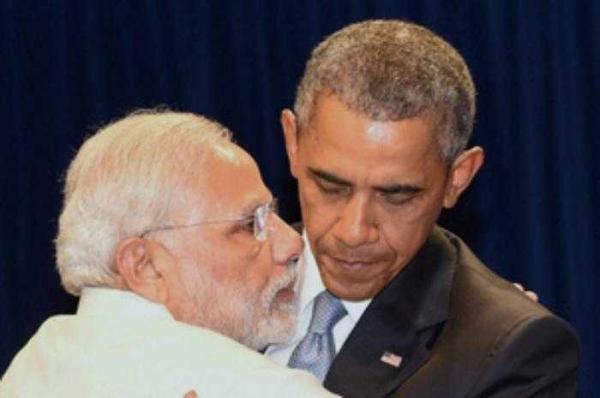 NDA Government has taken a number of positive steps for streamlining the economy but is not moving as fast as America would like to have, a top US official has said, offering help to address India's internal challenges like bureaucratic and infrastructure bottlenecks.
Underlining that India-US commercial ties has considerable room to grow, Arun M Kumar, US Assistant Secretary of Commerce for Global Markets, said "India is only our 11th largest trading partner and 18th largest export market.
Two-way trade is more than five times smaller than in the US-China relationship." "India's vast untapped potential makes playing the long-game worthwhile," said Kumar, who is also Director General for the US and Foreign Commercial Service, at an event organised by Atlantic Council, a top American think-tank.
#AwardWapsi: 24 National Award winning filmmakers return their awards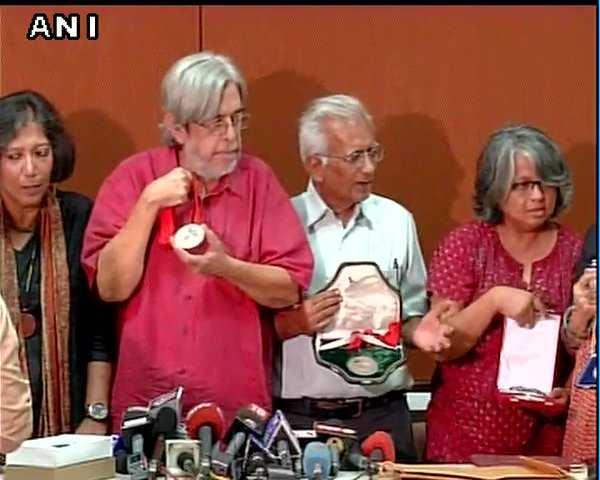 The "award wapsi" movement continues to gather steam as 24 filmmakers returned their national awards as a mark of protest against the "intolerance and crackdown on freedom of speech".
Among the filmmakers who joined the movement are Kundan Shah, who had announced that he will return the National Award that he received for the iconic 1983 film Jaane Bhi Do Yaaron and Saeed Mirza.
Filmmakers who have the returned the award include Virendra Saini, Saeed Mirza, Arundhati Roy, Ranjan Palit, Sanjay Kak and others.
Bihar elections: 55.90% voter turnout by 4pm in final phase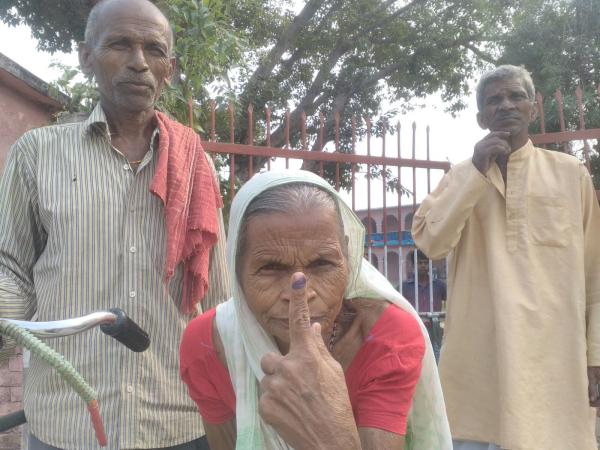 The fifth and final phase of Bihar elections saw a voter turnout of 55.90% as of 4 pm. Katihar district saw the highest voter turnout of 57.02%, while Saharsa posted the lowest at 45.69%.
Polling for the fifth and final phase of Bihar assembly elections on 5 November will elect 57 legislators across nine districts, including those falling in Seemanchal.
The phase is critical for both the Bharatiya Janata Party-led National Democratic Alliance (NDA) and the Grand Alliance, consisting of the Rashtriya Janata Dal (RJD), Janata Dal (United) and the Congress.
Will help India fight Dawood, want justice, says Chhota Rajan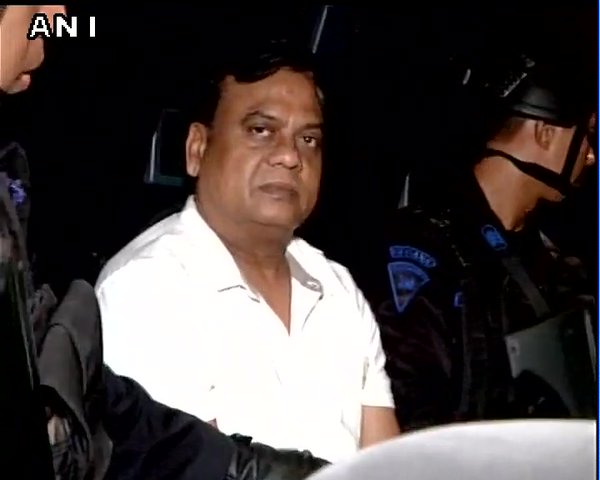 Even as underworld don Chhota Rajan, who was arrested in the Bali last month, heads to India, he has spoken to the media about "what he has to offer to the Indian government". In an interview with Times Now, Rajan, who is charged in about 70 cases, said he wants justice from the Indian government.
He said he would help Indian authorities to "fight Dawood Ibrahim". Rajan was a close aide of Dawood. But the duo fell apart after the 1993 Mumbai serial blasts. Dawood is accused of masterminding the attack, to which Rajan was opposed.
Earlier in the day, as the decks were clear to deport the 55-year-old don, Rajan said he was happy that he was returning to his country. He is being deported to India tonight after air services resumed at the Bali airport.
It's advantage Grand Alliance, predicts Exit polls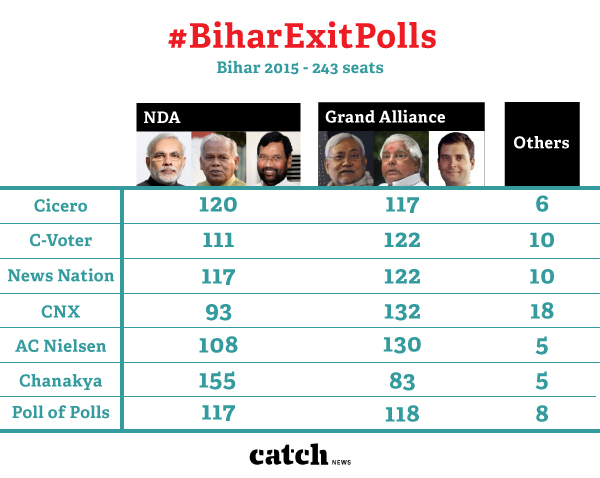 Exit polls at the end of the fifth and final phase of polling for the 243-seat Bihar assembly on Thursday indicated an advantage to the Mahagathbandhan over the National Democratic Alliance (NDA), while the Chanakya has predicted otherwise. With the exception of Chanakya, most exit polls have given an edge to the grand alliance with 120-140 over the NDA with 111-123 seats, while others are likely to get 4-8 seats.
Rupert Murdoch takes over Nat Geo, sacks 180 employees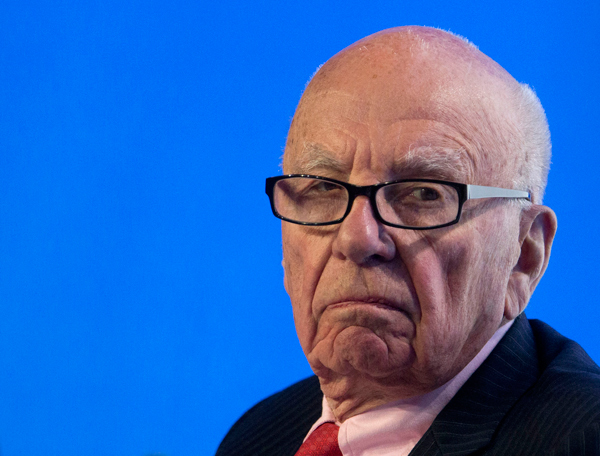 The National Geographic Society of Washington will sack 180 of its 2,000 employees in a bid to cut costs following the sale of its assets to a Rupert Murdoch-owned company in September. The deal which will come into effect in mid-November will see Murdoch and his family effectively control 73% of Nat Geo. This is the biggest layoff in the history of the Society which has traditionally not had large layoffs despite the falling popularity of its flagship magazine. The layoffs are expected to affect virtually every department of the organisation. A spokesperson for the Society has denied that the layoffs have anything to do with the Murdoch deal.
Mexico moves a step closer to legalising marijuana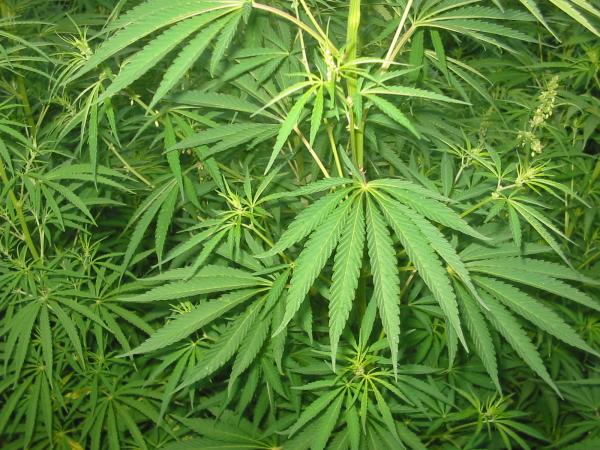 The Mexican Supreme Court on Wednesday moved the country a step closer toward marijuana legalisation with a landmark ruling. The ruling - by the court's criminal chamber - declared that individuals should be allowed to grow and distribute marijuana for personal use. The ruling only applies to one cannabis club that filed the suit, and does not overturn Mexico's strict anti-drug laws. Even so, it will serve as the foundation for further legal action toward legalising marijuana.
Half of slum children in India's national capital are underweight: study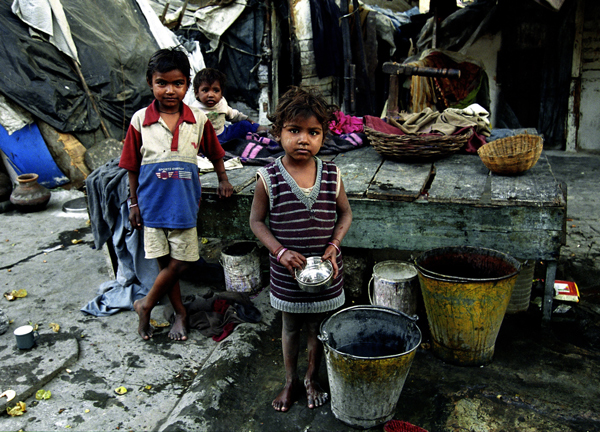 Half of the children residing in slums of national capital are underweight, a study released by NGO Child Rights and You (CRY) showed on November 4.
According to the survey on the status of health, nutrition and education of children below the age of six years in slums in Delhi, 25.6 percent of the 50.2 percent underweight children are severely underweight.
Only 31 percent of the children under the age of three in the capital received at least one vaccination, while 45 percent were stunted, the survey called 'Are Children Getting A Healthy Start' said.
It also highlighted the issue of gender imbalance as 25 percent girls received at least one dose of vaccination compared to 39 percent boys.
A think tank to be established in North-east to study Asian elephants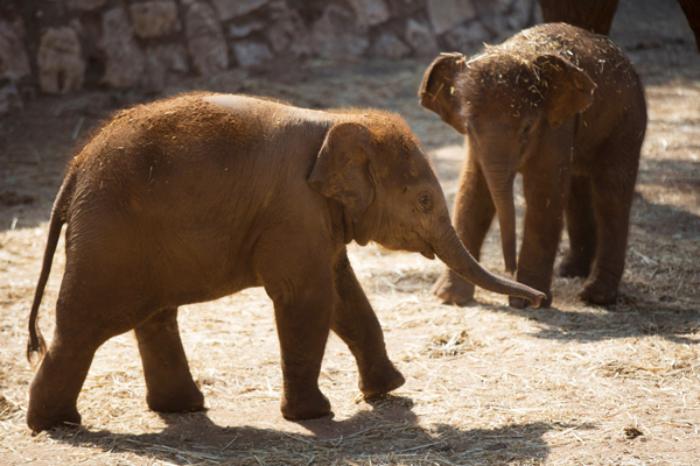 A two day international meet will be held in Guwahati this week, to set up a think-tank to coordinate work related to Asian elephants in the Northeast .
Organised by Balipara Foundation, the conference - Asian Elephant Conservation: Elephant Talk 15 - will be held on 5 and 6 November with support from WTI, WWF, WCS, IUCN, Club of Rome, Corbett Foundation and APPL Foundation.
The Northeast has 58 elephant corridors, comprising 35 per cent of the country's total corridors. The elephant population ranges between 9,305 and 9,355 in the region.
The conference will discuss the issue of human-elephant conflict and methods to prioritise the vital corridors, which needs to be connected to ensure safe passage for elephant populations. It will deliberate on land ownership and land rights, compensatory mechanisms, governance and trans-boundary conservation.