DDCA official sought sexual favours, alleges Kejriwal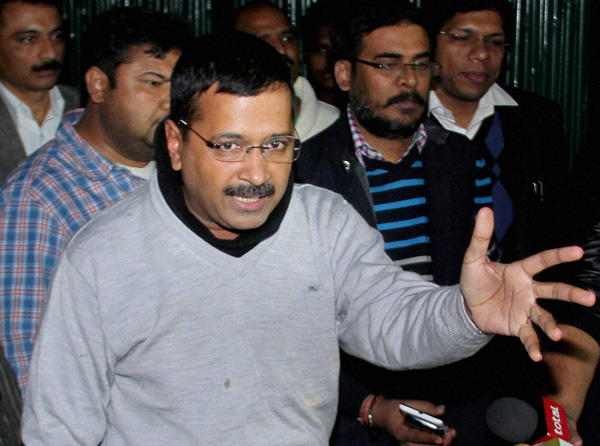 Delhi Chief Minister Arvind Kejriwal, in an interview with NDTV on 29 December, alleged that a DDCA official had sought sexual favours from a woman if she wanted her son to be selected in a Delhi cricket team.
According to the report, the woman is a journalist's wife and the official had asked her to visit him at night about a month ago.
Indo-Israel missile successfully test-fired from INS Kolkata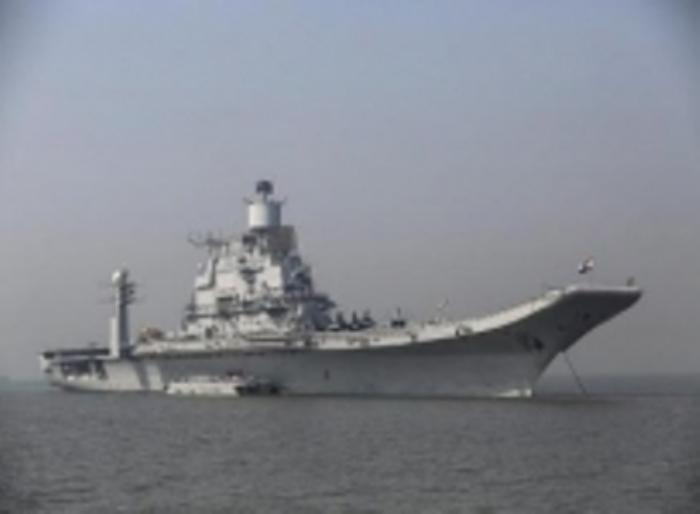 The Indian Navy, on 30 December, successfully test-fired the long-range surface-to-air missile from onboard INS Kolkata.
The missile has been jointly developed by the India Navy, DRDO and Israel's Administration for the Development of Weapons and Technological Infrastructure, Elta Systems, Rafael and other companies.
The Ministry of Defence expressed happiness over this quantum jump in air defence capability of the Indian Navy.
J&K CM Mufti Mohd Sayeed shifted to AIIMS ICU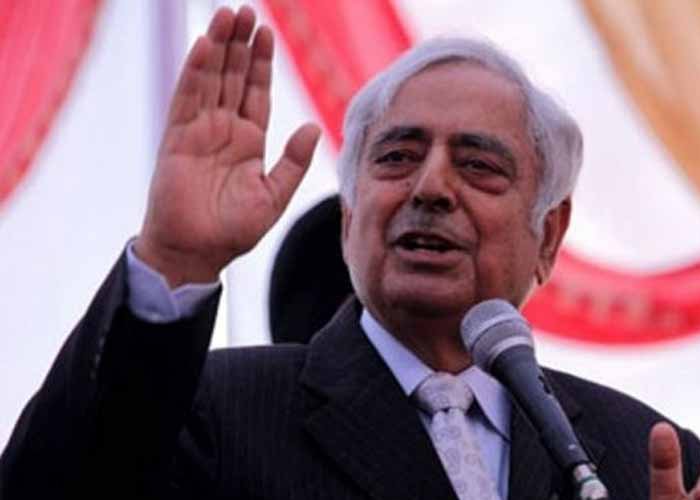 Jammu and Kashmir Chief Minister Mufti Muhammad Sayeed has been shifted to the ICU in All India Institute of Medical Sciences (AIIMS).
He was admitted earlier this week following chest pain.
He is presently sick and requires oxygen therapy, although he is hemodynamically stable. He continues to be on antibiotics, antifungal drugs and supportive therapy and is being closely monitored by a team of experts.
Chhattisgarh tapes: Cong demands Raman Singh's resignation; CM says don't drag BJP in controversy
Taped conversations between key political players in Chhattisgarh on 2014 by-polls in the insurgency hit Bastar region has snowballed into a major controversy.
The Congress has demanded Chief Minister Raman Singh's resignation. Responding to this Raman Singh said: "Congress sees BJP's role in everything. Would be better for them to resolve their internal issues.This is an internal matter of Cong. BJP has nothing to do with it. "
The Chhattisgarh Congress has also issued a show cause notice to Ajit Jogi and decided to wait for a report from the state unit to decide on the action against to be taken against him. Jogi is a is a member of Congress Working Committee.
His name has cropped in the tapes along with his son Amit Jogi, some of his loyalists and Raman Singh's son-in-law Puneet Singh. The recordings, published The Indian Express, reveal that the last minute withdrawal of Congress candidate Manturam Pawar for the Antagarh assembly bypoll was a result of a deal where money had exchanged hands
DDCA to file defamation suit against Kejriwal and Azad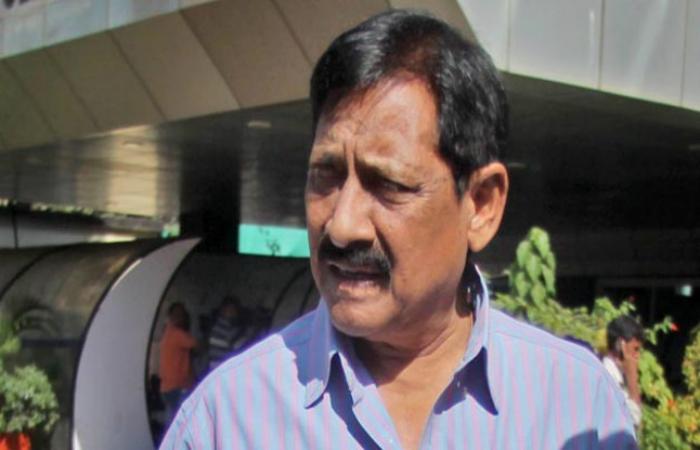 The Delhi and District Cricket Association (DDCA) has decided to file a defamation suit against Delhi Chief Minister Arvind Kejriwal and suspended BJP leader Kirti Azad.
The DDCA officials, including vice president Chetan Chauhan held a press conference on 30 December and said that they will file cases against anyone who makes false allegations against the organisation.
Kejriwal's allegation that a woman was asked for sexual favours in to secure her son a place in the Delhi team was rubbished by Chauhan.
Cow dung cake, now available online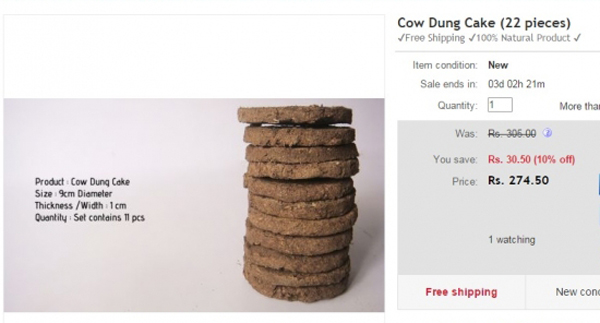 This is no bullshit. You can now buy cow dung on the world wide web. Online retailers including Amazon and eBay have started selling cow dung patties for customers.
Primarily made by rural women and used mostly as fuel for fires, the patties are made of dung combined with hay and dried in the sun.
The supposed objective is to connect with the urban population. The cakes come in packets that contain two to eight pieces weighing 200 grams each. Prices range from Rs.100 to Rs.400 per package.
Guinea is now Ebola free
Guinea, the West African nation where Ebola originated from, has just been declared Ebola-free by the World Health Organisation (WHO).
The Ebola epidemic began in December 2013 in the southern town of Gueckedou and spread fast to Sierra Leona and Liberia. The government of Guinea apparently has plans to hold a concert in the city of Conakry on Wednesday to mark the occasion.
More than 2000 people reportedly died in Guinea from the disease and a staggering 9000 lost their lives in Sierra Leona and Liberia.
Why are traders of Delhi's Khan Market unhappy with Salman Khan?
On 27 December, Bollywood superstar Salman Khan announced the launch of his e-commerce platform, KhanMarketOnline.com. However, the traders association of Khan Market is not too pleased. The association is contemplating legal action against Khan for alleged "trademark infringement".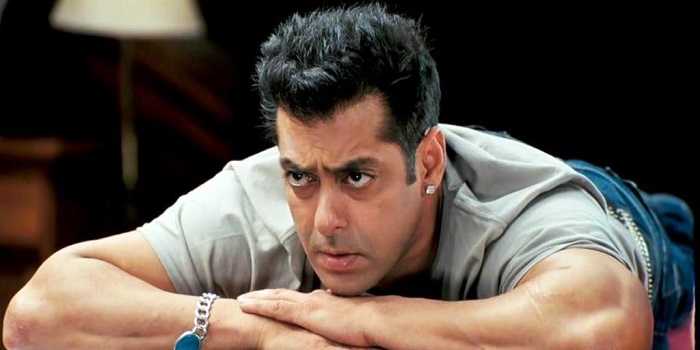 According to reports, the traders of Khan Market - which is one of Asia's costliest retail locations - may approach the Bajrangi Bhaijaan actor and ask him to change the name of his portal.
Over 50 people killed in two days by Boko Haram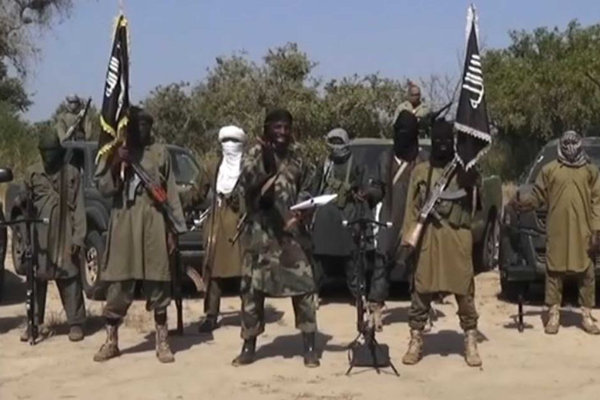 The Boko Haram jihadists launched a 48-hour long attack in northeast Nigeria and killed over 50 people.
Muhammadu Buhari, the President of Nigeria, had pledged to end the group's insurgency by the end of this year but the group fought back and killed dozens of people on Christmas day.
"There have been more than a dozen suicide blasts in Maiduguri between last night and this morning," Babakura Kolo, a civilian vigilante assisting the military in fighting Boko Haram, told AFP on 28 December.
North Atlantic mega storm set to hit Iceland
It's been a rough Christmas for a lot of regions in the US and UK that have seen a relentless onslaught of flooding. And next on the list could be Iceland.
According to latest reports, one of the strongest storms to form over the North Atlantic is set to hit Iceland, bring more rain to already-affected areas in the UK, and drive up the temperatures at the North Pole over 50 degrees. Wind speeds are expected to hit as high as 230 miles per hour.
The UK met office has already issued warnings of "a swathe of gale and severe gale force winds" which might ravage parts of the west and northern UK.