Indrani Mukerjea tells lawyers Mikhail Bora is her adopted son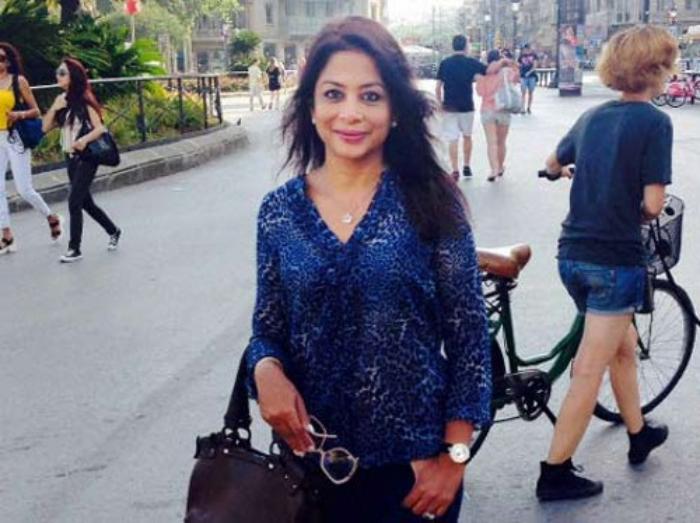 In the latest development in the Sheena Bora murder case, Indrani Mukerjea, on 2 September, said that Mikhail Bora is her adopted son. This she revealed to her lawyers, according to a report by India Today. It was believed till now that Mikhail and Sheena were Indrani's children. Mikhail also has never hinted about the fact that he is an adopted child. Sheena Bora's father, on 1 September, demanded that Indrani should be sentenced to death for killing their daughter.
Virat Kohli clinches No. 1 spot in the latest ICC T20 rankings
According to ICC's latest rankings, Indian Test captain Virat Kohli was ranked No. 1 batsmen in T20 Internationals. Kohli has taken over from Australia's Aaron Finch, who dropped 17 points after losing Monday's T20 against England. Kohli now has 861 rating points with Finch trailing him by seven points at 854. India's Suresh Raina is 11th in the list while T20 captain Mahendra Singh Dhoni is 33rd. The bowlers' list is headed by Samuel Badree of the West Indies with India's R Ashwin in fourth place.
Obama secures Iran Nuclear Deal as 34th senator extends support
Retiring Maryland Democratic senator, Barbara Mikulski, on 2 September announced her support for the Iran Nuclear deal. Mikulski has became the 34th senator to support the deal, giving President Barack Obama enough backing to sustain a Republican attempt to kill the agreement by using his veto. Most Republican members of the United States Congress have criticised the deal, saying it sets weak standards for international inspectors to monitor whether Iran is complying with the agreement. Secretary of State John Kerry said the administration will push for the deal beyond 34 votes till the last moment.
Nationwide Trade Union strike disrupts normal life, estimated loss over Rs 25,000 crore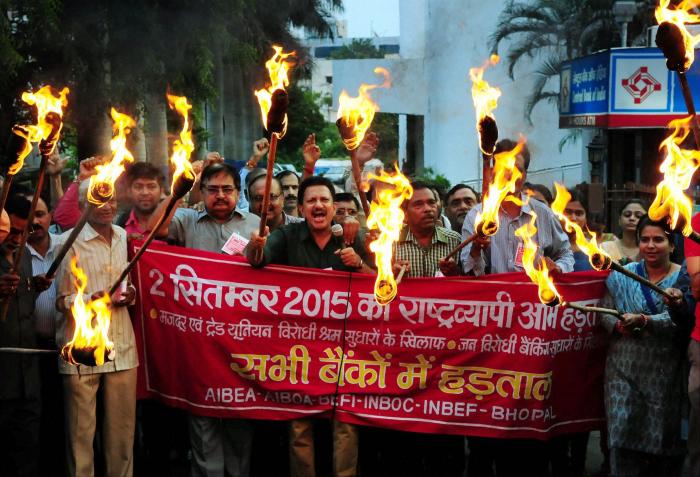 A day-long nationwide Trade Union strike on 2 September impacted normal life in various parts of the country with coal production, banking operations and transport services being hit the hardest. Violent clashes in parts of West Bengal resulted in more than 200 arrests. Assocham Secretary General D S Rawat said the financial impact of the disruption of essential services might lead to an estimated loss of over Rs 25,000 crore to the economy. Banking services were among the worst hit as 23 public sector banks, 12 private sector banks, 52 regional rural banks and over 13,000 cooperative banks joined the stir.
Implement OROP at the earliest: RSS to Modi govt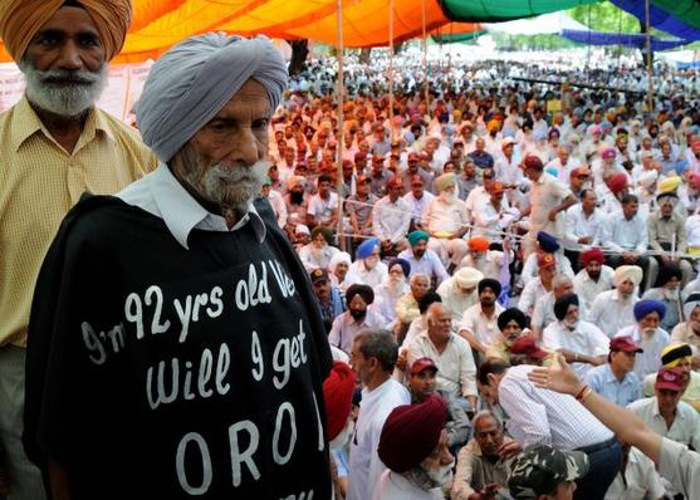 According to media sources, the Rashtriya Swayamsevak Sangh (RSS) has asked BJP government to implement the OROP scheme as soon as possible. It says that not implementing the scheme after promising it will only damage the party's image. This comes as a three-day long meeting between 93 Sangh parivar members and top BJP leaders and ministers commenced in Delhi on 2 September. According to sources, social, economic, cultural and education issues will be discussed at the meeting.
SP pulls out of Janata Parivar, will contest Bihar elections independently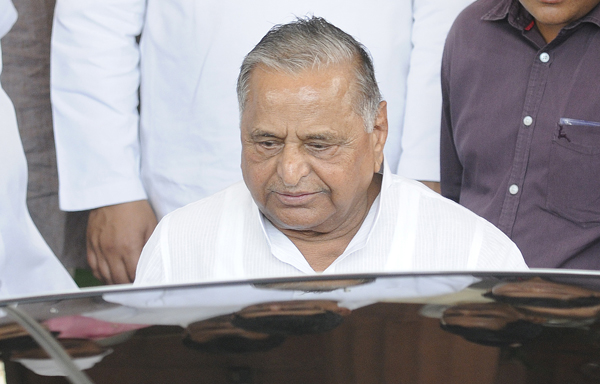 The Samajwadi Party has officially pulled out of the Janta Parivar and has decided to contest alone in the upcoming Bihar assembly elections.
Addressing the media after the party's Parliamentary Board meeting chaired by Mulayam Singh Yadav, Ram Gopal Yadav said: "We were not even consulted before the seat-sharing details were made public till we came to know about it from the media. We feel insulted."
He added: "The SP chief is in the process of preliminary talks with other parties about forging alliance."
SP supremo Mulayam Singh Yadav, who was instrumental in getting all anti-BJP parties under the Janata umbrella, was upset at not being offered any seat. Lalu Prasad Yadav, in order to pacify him, offered five seats from his own kitty. Reports suggest that SP wanted a larger share. Now, they are likely to contest as many as 50 seats.
Pornhub offers scholarships!
Pornhub, arguably one of the world's biggest porn sites, is offering students worldwide a $25,000 scholarship. The scholarship is part of their new initiative 'Pornhub Cares'. The ever tongue-in-cheek Pornhub claimed it was a way to show they cared for the higher education of students along with helping students relieve stress through "visual aids".
To be eligible for the scholarship, students will have to submit a 1000-1500 word essay on ""How do you strive to make others happy?". In addition to this students also have to make a video submission expanding on the essay topic. Nothing pervy. They will also have to attach their resume and official transcripts, all of which are due 31 October.
Finally, students have a legitimate excuse to explain their browser history!
HIV prevention drug shows promise in real-world tests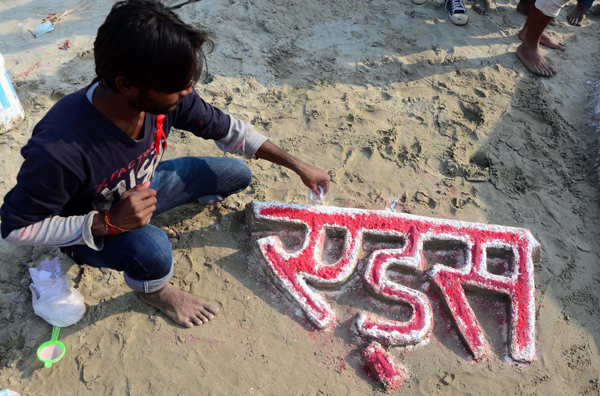 PrEP, a drug designed to helped people at risk of contracting HIV from being infected, is showing a lot of potential. Real-world tests have shown that people who took the drug gave stayed HIV-free.
Scientists studied 650 people who took the drug over a 32-month period. The majority of the users were homosexual men. According to researchers, the sample group was more likely to report having multiple sex partners than non-users, and some participants developing other sexually transmitted diseases, but all remained HIV free.
The study adds to a global bank of evidence that PrEP is an effective method of curbing the spread of HIV. America's Centre for Disease Control has stated that, if taken properly, the drug can reduce risk of HIV by 92%. It has been approved for use by the FDA since 2012.
Half a species of antelopes died within weeks
Over 120,000 Saiga, a critically endangered species of antelope native to Kazakhstan, died within a matter of just a few weeks. This amounts to close to half the species population, with estimates in 2014 putting their numbers at 262,000.
The Saiga, a nomadic antelope native to steppe grasslands in central Asia, is not alien to this phenomenon and sporadically experience mass die-offs. A similar event in 1984 resulted in the death of nearly 100,000 Saiga. However, their numbers, already ravaged by rampant hunting, have never been this low before.
Scientists are still at a loss as to how this could happen. The possibility of a directly transmitted disease ruled out due to herds over 300 miles apart suffering simultaneously. Scientists are speculating it may be due to a poly microbial disease.
Sunny Leone condom ad will cause rapes, says CPI leader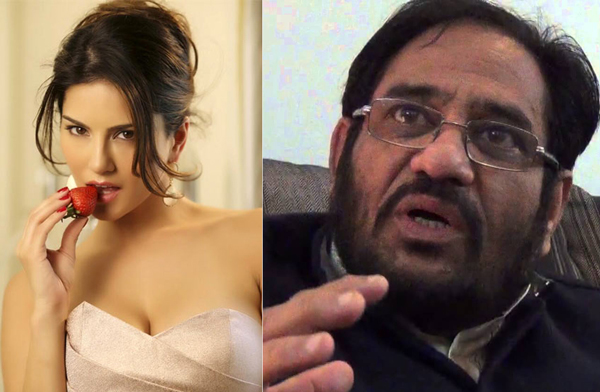 Communist Party of India (CPI) national secretary, Atul Kumar Anjaan, has warned that Sunny Leone's condom ad will lead to a rise in rape cases. Anjaan apparently made these statements while addressing a rally in Ghazipur, UP.
Anjaan accused the ad of "developing sexuality and ruining sensibilities", warning it would lead to a rise in the number of rapes in the country. Anjaan went on to slate Leone for her former career as a porn star.
Syndicate claiming to sell tiger parts from India busted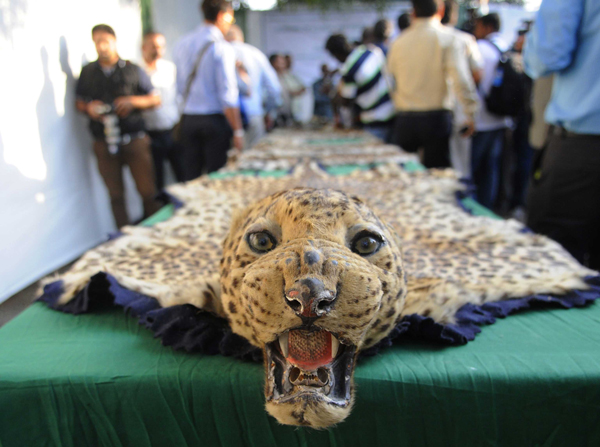 Authorities in Malaysia have busted a syndicate that claimed to be selling tiger parts allegedly sourced from India and arrested three Indian nationals, a global wildlife trade monitoring network said on 2 September.
TRAFFIC, the wildlife trade monitoring network, said Malaysian authorities last week seized five skins, 471 claws, 25 canines, 309 fragments of skin and 17 paws, all claimed by the syndicate to be tiger parts.
It said the Department of Wildlife and National Parks' (Perhilitan) Wildlife Crime Unit also found dozens of unidentified wildlife skin, 22 parts of various other animals as well as 120 and 242 bangles said to contain elephant hair.
One midday meal leaves 82 students hospitalised in UP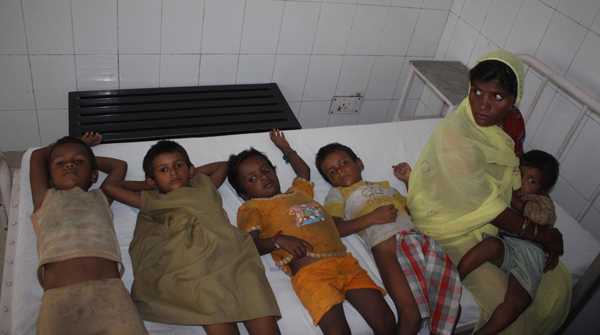 Around 82 students fell sick due to suspected food poisoning after consuming mid-day meal at a Government Primary school in Lucknow on 2 September, officials said. Students of the government primary school started feeling uneasy and complained of stomach ache soon after eating.
This is the second incident of students falling ill after eating a mid-day meal in the state capital in the last over one month time.
Ambulances were rushed to the school and 64 students were sent to the Ram Manohar Lohia Hospital, District Magistrate Rajshekhar said.