Kejriwal elated about 'success' of Odd-Even
On 1 January, Delhi Chief Minister Arvind Kejriwal said he was overwhelmed by the response to the 15-day trial run of the Odd-Even formula to reduce cars on the road and subsequently combat pollution.
NDTV quoted director of System of Air Quality and Weather Forecasting and Research, Gufran Beig, as saying that pollutants in Delhi's air dipped by 10 per cent between 8 am to 2 pm on 1 January.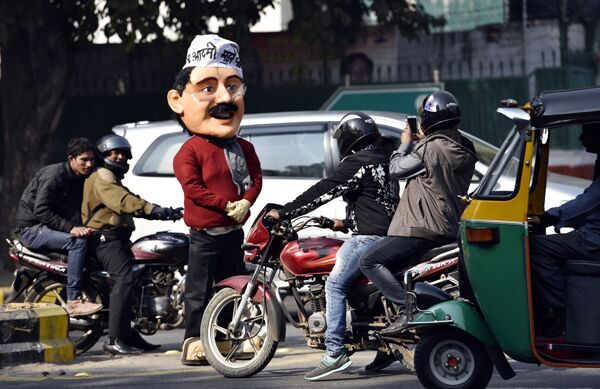 Only odd-numbered cars were allowed on the roads between 8am to 8pm on 1 January. Only cars with even number plates will be allowed in this time slot on 2 January.
Veteran CPI leader AB Bardhan passes away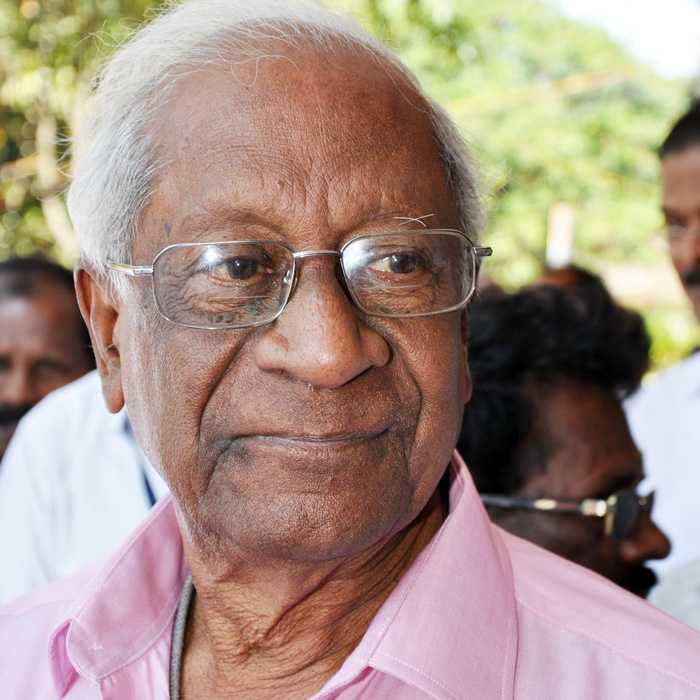 Veteran Communist leader A. B. Bardhan breathed his last on Saturday in a private hospital in the national capital. He was 91 and was being treated at G. B. Pant hospital here. He was undergoing treatment after tests detected a blood clot in his brain and had described his condition as "critical" . Ardhendu Bhushan Bardhan was born September 24, 1924. He was the former general secretary of the Communist Party of India (CPI), one of the oldest political parties in India.
Punjab on high alert after Pathankot attack; security beefed up
A maximum alert was sounded and security strengthened across Punjab today in the wake of the attack on an Air Force Base in Pathankot by suspected Jaish-e-Mohammed terrorists.
Officials said that in view of the attack, which comes after the terror strike in July last in Dina Nagar town in adjoining Gurdaspur district, security had been beefed up across the state and along its borders with neighbouring Jammu and Kashmir.
-- PTI
3 students spreading message of peace abducted by Naxals in Chhattisgarh
Three youths from Pune, who were on a bicycle rally to spread the message of peace, were allegedly abducted by Naxals from the insurgency-hit Bijapur district of Chhattisgarh, police said today.
As per preliminary information, the victims were identified as Aadrash Patil, Vilas Valake and Shrikirhna Shevale, he said. The youths had launched a cycle rally under their "Bharat Jodo" (Link India) campaign to propagate the message of peace in Maharashtra, Chhattisgarh and Odisha, the states worst affected by Naxalism over the past three decades.
Pathankot attack: Fifth terrorist gunned down by security personnel
The fifth terrorist has been killed by security forces at the Pathankot Air Force base during the combing operations on 3 January morning.
Fresh firing and explosions were heard at the site 24 hours after the attack took place on 2 January. The death toll of security personnel went up to seven after Lt Colonel Niranjan Kumar of National Security Guard succumbed to injuries during an accidental bomb explosion today morning.
Pathankot attack: No intelligence failure; combing operation to continue till tomorrow, says Home Secretary
Asserting that the aim of the terrorists has been defeated Union Home Secretary Rajiv Mehrishi said on Sunday that the security forces would very soon neutralise all terrorists.
The Home Secretary further said, "Due to active intelligence inputs and advance information, the security forces, especially the Air Force, were able to protect the air force assets."
In Pathankot airbase the combing operation is still going on. During search operation, a blast was reported from inside in which a Lt. Col. of the Indian Army lost his life and five commandos were injured who are being treated. The total number of martyrs during the operation has reached seven so far.
Republic Day parade cut short this year. Here's why
The parade for the 66th Republic Day celebrations will be a short affair, NDTV reported. The nearly two-hour long parade will be cut to a crisp 90 minutes - by reducing the number of contingents and tableaux.
The Army's marching contingents have been reduced to six, while the Navy gets two and the Air Force gets one.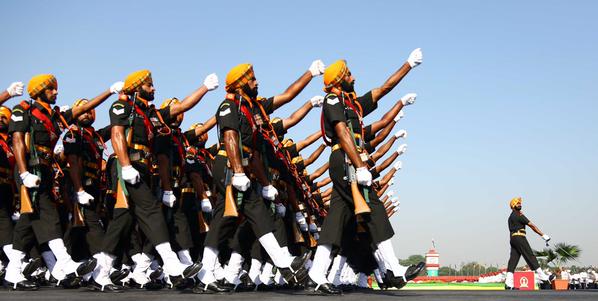 NDTV reported that this year, all tableaux and bands will be showcased till 29 January at the Red Fort. French president Francois Hollande will be the chief guest of the event.
Delhi's air is terrible even after odd-even
The Delhi government's statement that pollution levels showed a marked decrease after the odd-even rule was implemented has been contradicted by The Energy and Resources Institute (TERI).
According to TERI's data, Delhi's air quality was still "very poor" and the level of pollutants was in violation of the prescribed limits. However, TERI did make it clear that it was still to early to correlate their findings with the odd-even scheme.
Trump a star...in jihadi recruitment videos
Hillary Clinton's 2015 statement about Donald Trump being ISIS' "best recruiter" is coming true.
Recent jihadi recruitment videos put out by Al-Qaeda's east-African affiliate al-Shabaab make use of Trump's anti-Islamic campaign rhetoric. In the clip Trump is seen asking for a complete ban on Muslims entering the country. It follows a video of Anwar al-Awlaki, a US born al-Qaeda cleric, who was killed in a drone strike in Yemen in 2011.
Govt plans study on drug abuse among street children
The Delhi government's SC/ST Welfare and Women and Child Welfare ministry has floated a proposal to undertake a study on drug and substance abuse among street children, the Hindu reported.
According to the report, Minister Sandeep Kumar has said the ministry will collaborate with the All India Institute of Medical Sciences for the study. The study will the ministry comprehend the situation and address the factors that contribute to substance abuse among street children.
The Hindu quoted the minister as saying that "there is no estimate on the number of street children using drugs in Delhi".
Saudi Arabia executes 47
Saudi Arabia began the new year the way it left off in 2015 - with executions. According to the Saudi Interior Ministry, a total of 47 people were executed on Saturday. Among those executed were 43 Sunni jihadists, including some prominent leaders and ideologues of Al-Qaeda. The remaining four were Shi'ites, including leading cleric Nimr al-Nimr.
Al-Nimr's death has sparked outrage among the muslim world, drawing sharp condemnation from Iran and others. This is Saudi Arabia's largest execution since 1980 when 63 rebels were killed for seizing Mecca's grand mosque.
Commonwealth gold medallist killed in Pathankot attack
Subedar Fateh Singh, a 51-year old former Commonwealth gold medallist , was shot dead during combing operations at the IAF base near Pathankot that was the target of terrorism. Fateh Singh had won both a gold and a silver medal at the 1st Commonwealth Shooting Championship held at New Delhi in 1995.
Singh was one of India's first big bore rifle shooters who won international medals. The National Rifle Association of India (NRAI) condoled his passing, calling it an "irreparable loss".