New bill to ensure agitators are financially responsible for damages
An eight-year-old bill to make protesters who damage public property responsible for monetary compensation is finally being expedited by the Home Ministry after the Patidar and Jat agitations in Gujarat and Haryana respectively, reports The Economic Times. Damages caused by the recent Jat quota stir in Haryana are reported to be worth nearly Rs 20,000 crore. Amendments to the Damage of Public Property Act, 1984, had been stuck since 2007 when the Supreme Court directed the government to ensure that agitators are made to pay monetary compensation for damages during a stir.
Kanhaiya Kumar taken to undisclosed location
After sedition-charged JNU Students' Union president Kanhaiya Kumar was remanded to one day police custody, he was taken from Tihar jail to an undisclosed location for questioning by a team from the Delhi Police, reports The Indian Express.
The police had on Wednesday applied for a production warrant for Kanhaiya, on the grounds that he was needed to be questioned along with the two other JNU students in police custody, Umar Khalid and Anirban Bhattacharya, regarding discrepancies in the statements they made regarding the 9 February pro-Afzal Guru event at JNU.
7 Indian firms on list of Islamic State suppliers
Terror group Islamic State manufactures its improvised explosive devices (IEDs) using components from 51 companies from 20 countries, including seven from India, reports The Indian Express.
A study conducted by Conflict Armament Research (CAR) and mandated by the European Union (EU), showed that while 13 Turkish companies provided components used by the IS, seven companies from India were also involved in the supply chain. The Indian firms mostly manufactured detonators, detonating cords and safety fuses. All these components were exported legally to Turkey or Lebanon under government-issued licences.
50 farmer suicides in Marathwada this month alone
The farmer suicide toll in Maharashtra's drought-hit Marathwada region has risen to 139 this year, with 50 suicides in the first three weeks of February alone, reports The Indian Express.
Recurrent crop failure subsequent debt is the key reason behind the suicides, say district officials. Last year, Marathwada's farmer suicide toll was more than 1,100.
The Beed, Osmanabad and Nanded districts, which accounted for most farmer suicides last year, have had 65 farmer suicides so far in 2016. Osmanabad has a drinking water problem as well, with only 10 per cent of its more than 20,000 wells still supplying some water.
Off the record in LS: References to Godse, RSS and OP Sharma
A list of words expunged from the nationalism debate in the Lok Sabha on Wednesday showed that Congress MP Jyotiraditya Scindia's references to the words Nathuram Godse, RSS and BJP MLA OP Sharma had been expunged, while the names of eight JNU students mentioned by HRD Minister Smriti Irani remained, reports The Indian Express.
Ten instances of Scindia's references to OP Sharma were deleted on grounds that MPs' freedom of speech cannot damage anyone, while Irani's naming of the students remained because, "The context in which the minister listed their names was relevant."
Soon: 'More specific' replacement for Section 66A of IT Act
The Home Ministry is looking through a draft of a replacement for Section 66A of the IT Act which had been struck down by the Supreme Court in 2015 as being vague and unconstitutional, reports The Economic Times.
The new draft is supposed to be milder and more specific, say sources in the ministry.
The original Section 66A, which had been approved by Parliament in 2008, was originally intended to be an anti-spam provision. However, it was used to monitor and arrest people for making online comments that political leaders, especially in Uttar Pradesh and Maharashtra, saw as critical of themselves.
Samsung unveils 256 GB storage for smartphones
This may well be the end of memory issues on smartphones. Samsung's has just developed the first-ever smartphone memory chip with a capacity of 256 GB. The most available in the markets right now is half of that (iPhone 6 Plus, 128 GB). What's more, the new chip has UFS technology, which makes it faster than the usual storage chips. This has sparked rumours that the upcoming iPhone 7 may come with the 256 GB chip. It can't be denied, since Samsung has supplied parts to Apple before, reports GFR. Nonetheless, new versions of high-end Samsung devices, like the Note, are sure to come with the high-capacity chip.
India submits request to UN panel, demands ban on Jaish chief Masood Azhar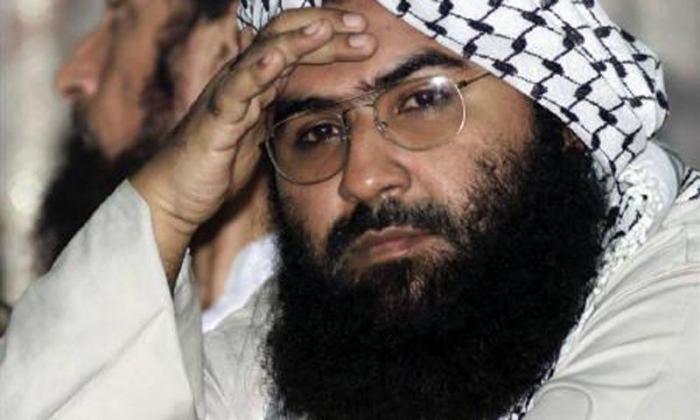 India has submitted a formal request to the United Nations Committee 1267, seeking the inclusion of Jaish-e-Mohammed chief Masood Azhar on the sanctions' list, said government sources.
"I can also confirm that we will be moving the 1267 Committee to also include the name of Masood Azhar on the sanctions' list. It is a great anomaly that the organisation Jaish-e-Mohammad is listed but not its leader," said Vikas Swarup, Official Spokesperson of the Ministry of External Affairs, on Thursday.
"We have already given a list of terrorists affiliated to Al Qaeda, Taliban and other terrorist groups to the 1267 Committee. At this stage, it would not be prudent to disclose anything further about the names of these people, as this is a part of a process now," he added.
Budget 2016: Arun Jaitley tables Economic Survey for 2015-16 in Parliament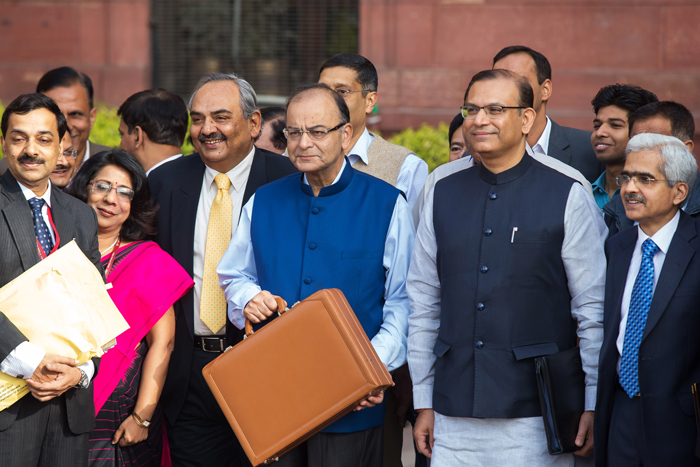 The Economic Survey for 2015-16 was tabled in Parliament by Union Finance Minister Arun Jaitley on Friday. It is the Finance Ministry's view on the annual economic development of the country that presents a broad idea on the macroeconomic data, which further impacts key budget decisions.
The survey, a flagship annual document of the Ministry of Finance, reviews the developments in the economy over the previous 12 months, which summarises the performance of major development programmes, and highlights the policy initiatives of the government and the prospects of the economy in the short to medium term.
A lingerie brand uses real women as models
At a time when even Barbie comes as petite, tall and curvya lingerie making company, Aerie, the intimate-apparel brand owned by American Eagle Outfitters, is featuring women of varying body types in its marketing campaigns to promote a positive body image. To underscore the point, the company will begin a social media campaign this week to support the National Eating Disorders Association.
This is the second year Aerie has devised ads to highlight the association's eating disorders week. The current ads, featuring an average-size model, are aimed at the brand's target customers - women between the ages of 15 and 25 - and are intended to heighten awareness of the perils of bulimia and other eating disorders.
The "Strong, Beautiful, Me" campaign, which appears on Instagram and other social media is trying to promote a positive body image among women.
Death Valley is shrouded in rare "superbloom" of wild flowers
The dreaded El Nino has brought colour, literally, to the driest place in North America. Millions of yellow coloured wild flowers have bloomed in an event not seen since 2005. The 'superbloom' has occured because of storms and heavy rainfall in October caused by El Nino -- at one instance the hourly rainfall was more than the entire season's average. El Nino is a weather phenomenon where warm waters in the Pacific ocean cause such climate events worldwide. Death Valley is known to have extremely hot summers (with temperatures nearing 50 degrees Celsius).
One-third US tech innovators are immigrants: study
A new study in the United States has found that one-third of all tech-related innovators are actually immigrants. Another one-tenth were found to have at least one parent from abroad. The study was conducted by Information Technology and Innovation Foundation. ITIF surveyed 900 individuals who have made "meaningful, marketable contributions" to technology-intensive industries. Women represent 12 percent of innovators. The study found that 60 percent of innovations came from companies with more than 500 employees (i.e. not start-ups), and "most" of the innovators were highly educated, and not college drop-outs.
Tamil Areas are pockets of poverty in Sri Lanka
Regions with the highest rate of poverty in Sri Lanka are areas inhabited by Tamils, according to a study of the World Bank. The regions come under the districts of Mannar, Mullaitivu and Kilinochchi in the Northern Province; Batticaloa in the East and plantations in Badulla district (Uva Province) and Nuwara Eliya (Central Province). One Sinhala-dominated region the study has identified as having a high rate of poverty is the Monaragala district.
Going by Sri Lanka's national poverty line of about $1.50 per day (Purchasing Power Parity in 2005), the poverty headcount rates of Mullaitivu, Mannar and Kilinochchi are 28.8 per cent, 20.1 per cent and 12.7 per cent respectively.
If one were to apply the international poverty line of $2.5 per day, the figures in these three districts are 74.4 per cent, 60.9 per cent and 57.2 per cent respectively.
Climate change is pushing fish towards the poles: new study
A new study has found that fish from the equatorial region is slowly moving towards the north and south poles, thanks to global warming. And this is going to worsen global inequality. Fish is a crucial food sources for millions around the world, but its consumers near the equator tend to be from poorer nations. But as the fish migrate, they will benefit the richer nations lying in colder regions up north. The study, published on Wednesday in Nature Climate Change journal, was conducted by a team of biologists from Princeton, Rutgers, Yale and Arizona State Universities.
US government bans imports made from slave and child-labour
The United States has finally closed a legal loophole that allowed importing goods made using slave or child labour. While a 1930 law, the Tariff Act, bans the import of such goods, it had a provision for allowing goods that the US did not produce enough to meet its demand. As a result, the law was rarely used. On Wednesday, President Barack Obama signed the Trade Facilitation and Trade Enforcement Act that eliminated the provision. The banned goods include carpets from India, reports ABC News, besides peanuts from Turkey and gold from Ghana.