JD(U) MLA accused of molesting woman to be questioned
In its first move against Bihar JD(U) MLA Sarfraz Alam, who had been accused on Sunday of molesting a woman on the Rajdhani Express to Dibrugarh, the Government Railway Police asked him to depose before an investigating team within 24 hours, reports The Telegraph. The victim's husband had filed an FIR against Alam on Monday, but the MLA said he had never boarded the train. However, CCTV footage proved otherwise, and since then, both the RJD and the JD(U) parties in Bihar have seemed inclined to take action against him. Alam and his police bodyguards will all be questioned.
14 alleged IS men arrested across 6 cities on Friday
Fourteen men suspected of links with Syria and Iraq based terror group IS were arrested across six cities on Friday, ahead of Republic Day, reports The Indian Express. The men were apparently part of a group called 'Junud ul Khalifa e Hind' or 'Soldiers of the Indian Caliphate' which had an "ameer" (chief) from Mumbai, a military commander and a finance chief. Three of the men were from Mumbai, four from Hyderabad, four from Bengaluru, and one each from Mangalore, Tumkur and Lucknow. They had been under surveillance for six months, but arrested now as it appeared that they had were preparing for attacks on vital installations.
Massive winter storm continues to paralyse US East Coast; 20 dead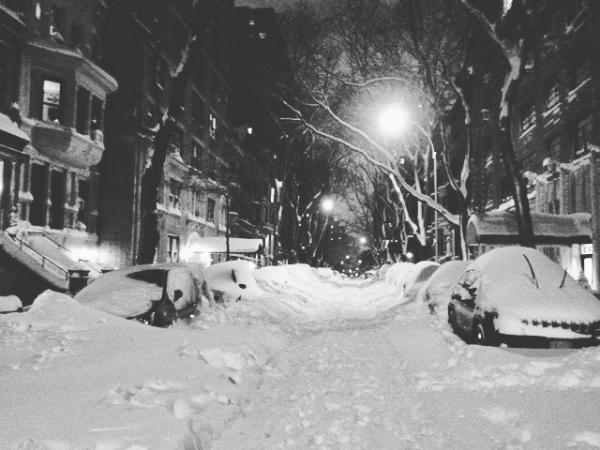 A winter storm that hit the East Coast of US on Friday is expected to continue to carry through Sunday in some regions, as much of the affected region lies under a blanket of snow. According to the National Weather Service, gusts of wind travelling at 60 miles an hour, are moving upward. Over the weekend, 20 people have been feared dead in weather-related incidents in the area. Public transit has been shut for the weekend in Washington DC and New York City. NYC is seeing 24-30 inches of snowfall and the mayor has enforced a travel ban while Washington DC is expecting another 2-3 feet of snowfall. 10,000 flights have been cancelled over the weekend. 40,000 people are without electricity in New Jersey alone.
3 TN medical students kill themselves, blame college in suicide note
On Sunday, three female students of VS Medical College of Naturopathy and Yoga Sciences in Vilippuram, Tamil Nadu, killed themselves by jumping into a well in the college premises. In their suicide note, they blamed the college management. The second year students had been protesting the lack of basic infrastructure facilities in their medical college. The protests, reportedly, started month back but it was over the past two weeks that the protests turned intense. The son of Institute Chairman, Shokkar Verma, has been arrested by the police and an investigation has been initiated.
Hollande in India: Rafale jets deal will not be signed during this visit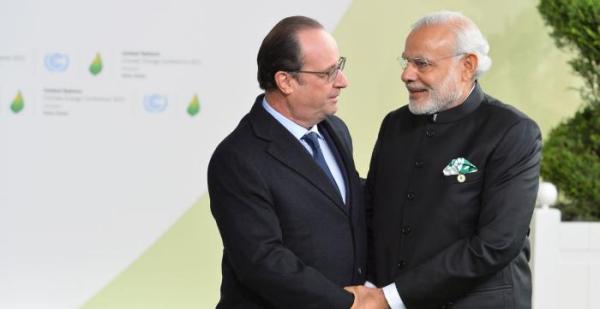 French President Francois Hollande, who will begin his three-day visit to India on Sunday (he is the chief guest of our 2016 Republic Day Parade) with a tour of Chandigarh, was interviewed by PTI ahead of his visit. In the written interview, he said stated that the Rs 60,000 crore Rafale jet deal between France and India, which is under last minute negotiations, is unlikely to be signed during his current visit. However, Hollande insisted that "we are on the right track." On the Pathankot attacks, Hollande said that India is "fully justified" in asking Pakistan to take action against the perpetrators of the horrific terror attack on the Indian Air Force Base.
The French President also congratulated PM Narendra Modi for "his diplomacy reflecting both a sense of proportion and a strong determination."
Arvind Kejriwal 2 to debut in wax at new Madame Tussauds museum in Delhi
Wizcraft Entertainment International, the Indian partner of London's Madame Tussauds Wax Museum which will open in Delhi next year, has invited Delhi Chief Minister Arvind Kejriwal to model for a wax double, reports The Indian Express. This will make him the first Indian chief minister to feature with the waxworks of a host of Indian celebrities including Mahatma Gandhi, Indira Gandhi, Amitabh Bachchan, Shah Rukh Khan, Salman Khan, Aishwarya Rai, Kareena Kapoor, Madhuri Dixit, Hrithik Roshan and Sachin Tendulkar. Should Kejriwal accept the invitation, the creative team of Madame Tussauds will fly to Delhi from London in February for a sitting with the CM.
Remote controlled sperm? Believe it!
Scientists are reportedly close to developing the Spermbot - a helix like structure that propels sperm towards the egg.
According to an article in American Chemical Society's journal Nano Letters, researchers from IFW Dresden have developed a robotic sperm booster made out of metal-coated polymer microhelics - which use a tiny magnetic field to help the swimmers get to the egg.
The German researchers have not tested the bot on humans yet.
India 1st first Biennial Update Report records 2.13 billion CO2 greenhouse gas emissions in 2012
India's total greenhouse gas emissions in 2010 was 2.13 billion tonnes of carbon dioxide equivalent, rising 40 per cent from its 2000 levels, the UN Framework Convention on Climate Change reported.
The figures are a part of India's first Biennial Update Report (BUR).
The energy sector accounts for 71 per cent, the industrial processes and product use contributed eight per cent, while agriculture 18 per cent. The waste sector makes up the three per cent.
50 per cent of the population of the Central African Republic faces starvation: UN
The United Nations World Food Programme has reported that half the population of the Central African Republic (CAR) - nearly 2.5 million people - faces hunger.
According to the report, one in every six persons in CAR is battling severe or extreme food insecurity. The UNWFP also reports that one in three is moderately food insecure. The UNWFP also reports that the shortage has been caused by a poor harvest and subsequent hike in food prices in 2015.
Tamil Nadu professor bags national award for Innovation in Polymeric Material
AG Murugesan, Professor and Head of the Sri Paramakalyani Centre of Excellence in Environmental Sciences, Alwarkurichi has been given the national award of the Union Ministry of Chemicals and Petrochemicals for his innovative research in polymer from natural resources, the Hindu reported.
The scientist won the award for the category 'Innovation in Polymeric Material' for his research in extracting biopolymer from natural resources.