New Zealand captain Brendon McCullum announces retirement from international cricket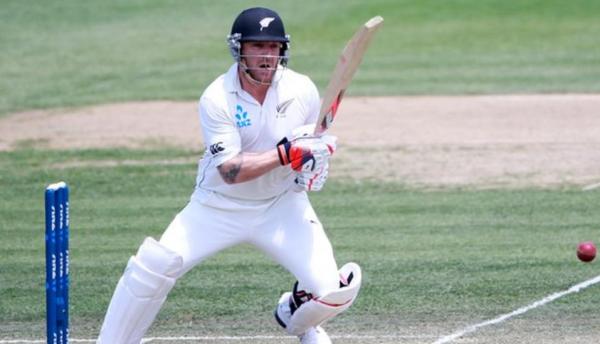 Captain of the New Zealand cricket team Brendon McCullum is set to retire from international cricket, after confirming that the two match Test series against Australia will be his last. The 34 year old is New Zealand's second highest run getter in Tests, with 6,273 runs which include 11 hundreds over 99 matches."I've loved my opportunity to play for, and captain the Black Caps. But all good things have to come to an end, and I'm just grateful for the wonderful experience," he said. Kane Williamson is expected to captain New Zealand at the World T20 in March next year.
Kejriwal faces court case for "defamatory" remarks against PM
A private criminal complaint has been filed against Chief Minister Arvind Kejriwal in a Delhi court for using "defamatory" words against Prime Minister Narendra Modi following the recent CBI raid at the office of his Principal Secretary.The complainant, an advocate, has sought Kejriwal's prosecution under sections 124A (sedition) and 500 (defamation) of the IPC.
The plea was filed at Tis Hazari Courts and it would come up for hearing on January 4, 2016.Advocate Pradeep Kumar Dwivedi has in his complaint alleged that when CBI raided the Chief Minister's Principal Secretary Rajendra Kumar's Delhi Secretariat office on December 15, Kejriwal made offensive remarks on his Twitter account against Modi.
-PTI
DDCA row: AAP protestors face water cannon while protesting against Arun Jaitley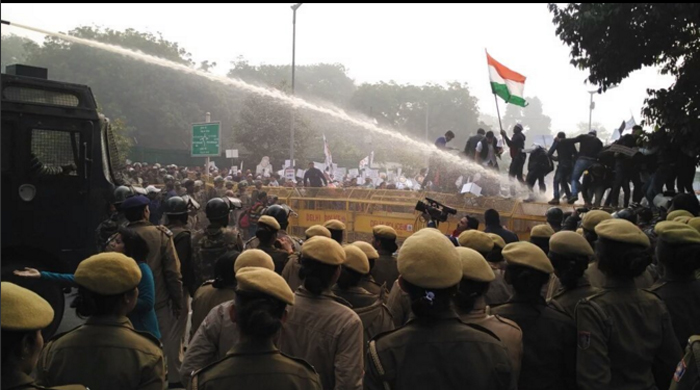 The Aam Aadmi Party (AAP) on Wednesday escalated protest against Union Finance Minister Arun Jaitley demanding his resignation over the alleged irregularities in the Delhi and District Cricket Association (DDCA). The protest march to Jaitley's residence was stopped by the police at Tughlaq Road. The Police tried to disperse the crows with water cannons. The protestors were seen holding placards and shouting slogans demanding Jaitley's resignation.
Lok Sabha adjourned indefinitely, Rajya Sabha stalled over VHP bringing stones for Ram Mandir in Ayodhya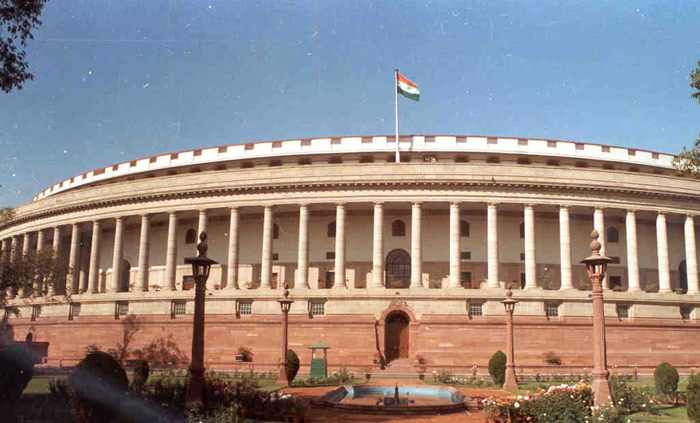 The Lok Sabha was adjourned sine die without transacting any business after Opposition protests over a comment by Speaker Sumitra Mahajan. She reportedly said something about protests having "vested interest" that she made on Monday. She had to expunge her own comments on the demand of the Opposition. Responding to the Opposition for not letting the House function, Parliamentary Affairs Minister Venkaiah Naidu said: "There is intolerance towards mandate of people, this cannot be accepted at all."
Meanwhile, the Rajya Sabha was briefly stalled over stones arriving in Ayodhya from Gujarat and Rajasthan for construction of the Ram Temple. Raising the issue during Zero Hour, K C Tyagi (JD-U) said the circumstances for a communally-charged atmosphere are being created ahead of assembly elections in Uttar Pradesh.
PM leaves for Russia; looks to deepen economy, energy and security ties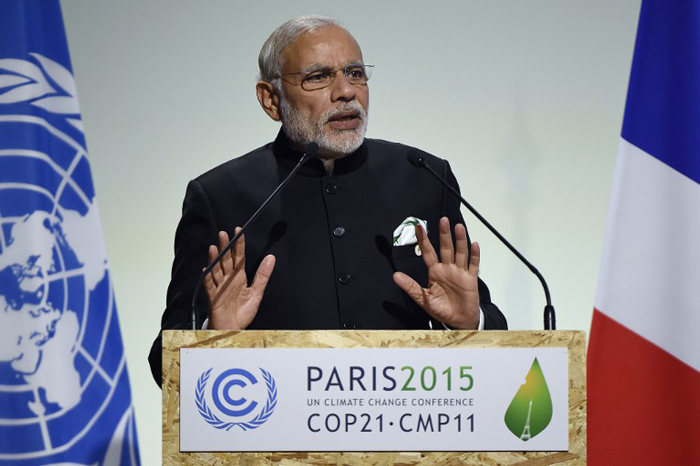 Prime Minister Narendra Modi today left on a two-day visit to Russia that is expected to take the already close strategic partnership between the two countries to a higher trajectory. He said the trip will deepen bilateral cooperation in economic, energy and security spheres. Setting the tone for the visit, the Prime Minister said Russia remained one of India's "most valued" friends in the world and that he was "very optimistic" about outcomes of the annual summit talks with President Vladimir Putin ony Wednesday. The two countries are likely to ink a number of pacts in a range of sectors, including nuclear energy and defence, after the 16th summit talks between the two countries at the highest level which have been taking place alternately in Moscow and New Delhi since 2000.
Arun Jaitley faces fresh charges of corruption; this time from KPS Gill
Seeking to put further pressure on Arun Jaitley, banned Indian Hockey Federation (IHF) president KPS Gill today dragged the Union Finance Minister into the affairs of Hockey India, urging the Delhi government to probe into the BJP stalwart's "conflict of interest" in the national hockey body.
Former top cop, Gill has written to Delhi Chief Minister Arvind Kejriwal, alleging that Jaitley had appointed his daughter Sonali as the counsel for Hockey India when he was a member of the advisory board of Hockey India League.
Hockey India President Narinder Batra strongly refuted the allegations, saying Gill's charges were "baseless".
BJP suspends Kirti Azad following repeated corruption remarks against Arun Jaitley
The BJP disciplinary committee on 23 December suspended party MP Kirti Azad following repeated allegations of corruption against Finance Minister Arun Jaitley. He had defied party diktat of not speaking on the issue. Reacting to the development Azad said that he had committed no anti-party activity and it was unfair to suspend for fighting corruption. He also claimed that he was not given any prior notice before the party decided to suspend him.
He questioned the rationale behind the suspension claiming he had been making the allegations against DDCA for nine year and has never named Jaitley directly. Some of the allegations Azad has made against the DDCA include embezzlement of funds, tax evasion and making fake payments to fake subsidiary construction companies.
Dadri lynching case: UP Police file chargesheet, beef not mentioned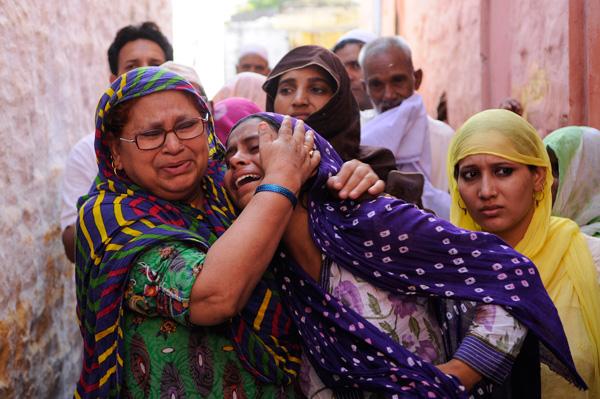 The Uttar Pradesh government has filed a chargesheet in the Dadri lynching case. 15 people have been named in the chargesheet including one juvenile. The chargesheet has been filed three months after the incident. 50-year old Mohammad Akhlaq was lynched on 28 September 2015, in Dadri's Bisara village.
The incident happened after an announcement was made in a temple that Akhlaq had consumed beef and stored some of it in his fridge.There was no mention of beef in the chargesheet just as there was no mention of it when the FIR was filed in October.The chargesheet was filed a day after five persons were arrested by UP Police for their alleged involvement in the lynching which occurred on September 28. Akhlaq's daughter, Shaista, is the chief witness in the case.
Miss Universe 2015 is Miss Columbia. Oh wait, it's Miss Philippines
Women from 80 countries fought it out for the Miss Universe crown at Las Vegas on 20 December. But the show will be remembered for something else entirely. Host and comedian Steve Harvey ensured that he may never get to host a mega event ever again. During the finale, the actor and reality TV host mistakenly announced that Miss Columbia Ariadna Gutierrez Arevalo had won the title.
Pia Alonzo Wurtzbach, a 26-year-old Filipino television personality, was later crowned Miss Universe 2015.
Putin heaps praise on Trump, describes him as 'outstanding' man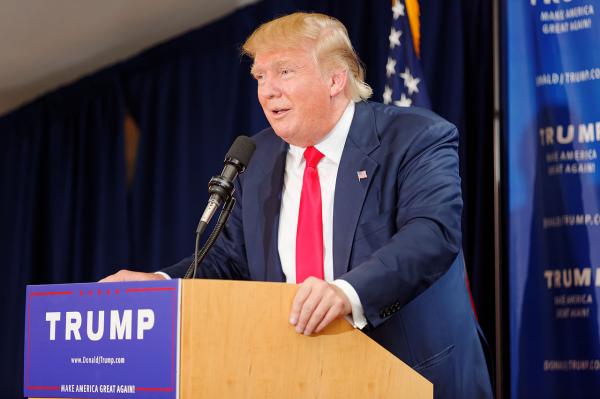 President Vladimir Putin on Thursday heaped praise on US Republican presidential hopeful Donald Trump, describing him as a "talented and outstanding man".
President Putin said Russia is ready to work with the United States no matter who is elected as the President next year.
Putin, in his annual news conference with international reporters in a cavernous hall inside a Moscow conference centre, said he backed a U.S. plan to prepare a U.N. resolution on Syria even though differences between Moscow and Washington remained.
-ANI
How secret cancer allies help disease spread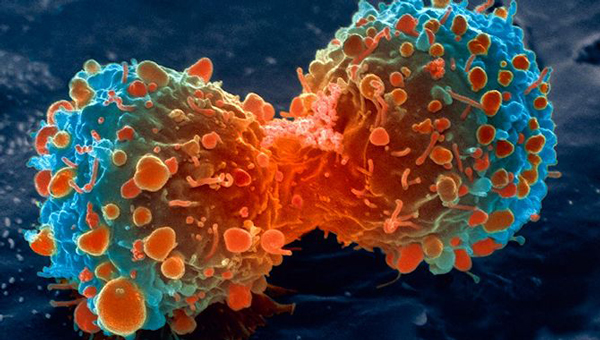 A new research has shown how cancer cell collaborators pave the way for cancer cells to metastasize.
At ASCB 2015, Vanderbilt researchers show how metastasizing tumors use non-cancerous fibroblasts to make a migration highway through surrounding extracellular matrix.
To get moving, metastasizing cancer needs to enlist non-cancerous collaborators. Suspicions about where these secret cancer allies might be lurking have long been directed at the fibroblasts, the cells that secrete and organize the extracellular matrix (ECM), the ground on which surrounding cells can get a grip.
Two killed, six injured in blast at scrapyard in Punjab
At least two people were killed and six others were injured in an explosion at a scrapyard in Rureke Kalan village of Punjab on Thursday.
The explosion took place when the scrap vendor Amar Ram alias Koko (30) was hammering an iron object weighing 20 kilograms. Ram and his niece Simi (2) were rushed to hospital where they were declared brought dead.
-ANI
Abohar killings: Dalit panel asks for security for families of victims
The National Commission for Scheduled Castes (NCSC) on Sunday asked the Punjab Police to provide security to family members of Bhim Sain and Gurjant Singh Janta who were attacked allegedly by henchmen of liquor baron and Akali leader Shiv Lal Doda in Abohar, leading to the former's death.
In a murderous attack, both legs and arms of Bhim were chopped off while one arm and leg of Gurjant Singh Janta were severed allegedly by henchmen of liquor baron and Akali leader Shiv Lal Doda at a farmhouse in Abohar in December 11.
-- PTI