Nepal to amend Constitution to address Madhesis' demands
India on Monday welcomed the Nepal government's move to amend the constitution to address two key demands of agitating Madhesis regarding proportional representation and constituency delimitation.
In a statement, the Ministry of External Affairs welcomed the "amendments to the Constitution on participation in the state organs on the basis of proportionate inclusiveness and delineation of electoral constituencies on the basis of population. The demarcation of provinces is also to be addressed through an appropriate arrangement in the Constitution on the basis of political consensus. Similarly, others demands including citizenship are to be resolved through negotiations and consensus".
Small Ranchi-bound BSF plane crashes in Delhi, all 10 personnel on board killed
A Ranchi-bound BSP Superking plane carrying 10 personnel crashed in Delhi. All 10 personnel on board were killed. Three of the those on board were technicians while the rest were officers.
The BSF plane crashed at Bagdola village in Sector 8 Dwarka after it lost contact with ground control. The plane lost control and hit a septic tank. At least four people died in the crash. Their bodies have been recovered. A fire department official told ANI that there are 15 fire tenders at the spot. The fire has been put out now.
According news reports the aircraft is partially under water. The plane was reportedly carrying technicians. Reacting to the accident, Mahesh Sharma, MoS, Civil Aviation said that an inquiry has been ordered.
Hema Upadhyay murder case: estranged husband Chintan Upadhyay arrested in Mumbai
Artist Hema Upadhyay's estranged husband Chintan Upadhyay was on Tuesday arrested by the Mumbai Police in connection with the murder of his wife and her lawyer Harish Bhambhani. "Chintan Upadhyay has been arrested by the Mumbai police in connection with Hema Upadhyay murder case," Additional Commissioner of Police Fateh Singh Patil told ANI.
Earlier, Chintan was interrogated on Monday by the Kandivali police in Mumbai on suspicion of killing his wife and her lawyer.
Rajya Sabha debates juvenile justice bill, Nirbhaya's parents present
The government has assured parents of the December 16 gang-rape victim that juvenile justice bill, which will allow juveniles between 16-18 years to be tried as adults in heinous crime, will be passed on Tuesday.
Union Minister of Women and Child Maneka Gandhi began the discussion in Rajya Sabha on the bill that seeks to try juveniles between 16- 18 years under adult laws if they commit a heinous crime. She said that the bill must be passed because increasingly children are committing crimes against children. She questioned: "When a 16 year old rapes a 5-year old child, who do we protect? The criminal or the victim?"
TMC's Derek O'Brien proposed three amendments to the bill. He said that the maximum reform period for juveniles should be increased to 7 years from 3 years.
New Zealand captain Brendon McCullum announces retirement from international cricket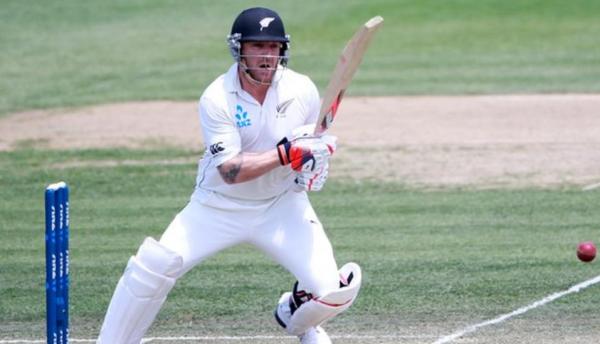 Captain of the New Zealand cricket team Brendon McCullum is set to retire from international cricket, after confirming that the two match Test series against Australia will be his last. The 34 year old is New Zealand's second highest run getter in Tests, with 6,273 runs which include 11 hundreds over 99 matches."I've loved my opportunity to play for, and captain the Black Caps. But all good things have to come to an end, and I'm just grateful for the wonderful experience," he said. Kane Williamson is expected to captain New Zealand at the World T20 in March next year.
After 5 hours of debate Rajya Sabha passes Juvenile Justice Bill
The Rajya Sabha has passed the Juvenile Justice Bill today after every clause and section of the draft legislation was put to debate. The debate lasted for five hours with leaders from across parties expressing their views. CPI(M) led by Sitaram Yechury staged a walk out after Deputy Chairperson PJ Kurein refused to entertain the party's request to send the bill to the select-committee. Nirbhaya's parents who have been generating pressure on different parties to support the bill, were present in the House to witness the proceedings. The Bill was passed without any amendments.
Kejriwal faces court case for "defamatory" remarks against PM Modi
A private criminal complaint has been filed against Chief Minister Arvind Kejriwal in a Delhi court for using "defamatory" words against Prime Minister Narendra Modi following the recent CBI raid at the office of his Principal Secretary.
The complainant, an advocate, has sought Kejriwal's prosecution under sections 124A (sedition) and 500 (defamation) of the IPC.
The plea was filed at Tis Hazari Courts and it would come up for hearing on January 4, 2016.Advocate Pradeep Kumar Dwivedi has in his complaint alleged that when CBI raided the Chief Minister's Principal Secretary Rajendra Kumar's Delhi Secretariat office on December 15, Kejriwal made offensive remarks on his Twitter account against Modi.
-PTI
'His blood boils when he hears my name': Kejriwal on Modi; demands PM's resignation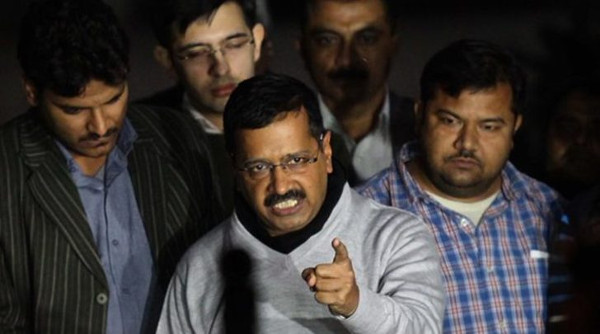 Delhi Chief Minister Arvind Kejriwal mounted a fierce attack on PM Narendra Modi demanding his resignation. The remarks come after what he termed was a "flop raid" by the CBI at the Delhi Secretariat to "protect" Finance Minister Arun Jaitley in the alleged DDCA scam. "His blood boils when he hears my name," Kejriwal said, upping the aggression against Modi barely 24 hours after Jaitley filed defamation cases against AAP.Calling December 15, when CBI conducted the raid at the office of his Principal Secretary Rajendra Kumar, a "black day", Kejriwal tore into Modi and dared him to act against Madhya Pradesh Chief Minister Shivraj Singh Chouhan, his Rajasthan counterpart Vasundhara Raje and External Affairs Minister Sushma Swaraj.'
-PTI
How secret cancer allies help disease spread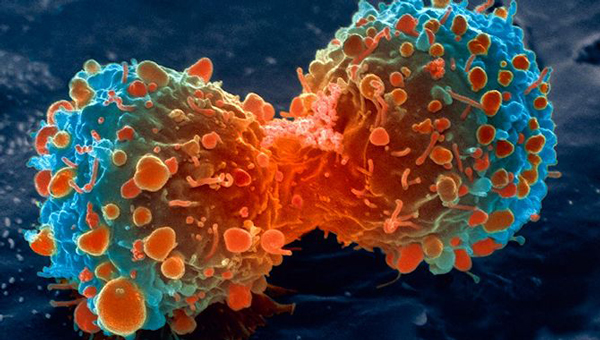 A new research has shown how cancer cell collaborators pave the way for cancer cells to metastasize.
At ASCB 2015, Vanderbilt researchers show how metastasizing tumors use non-cancerous fibroblasts to make a migration highway through surrounding extracellular matrix.
To get moving, metastasizing cancer needs to enlist non-cancerous collaborators. Suspicions about where these secret cancer allies might be lurking have long been directed at the fibroblasts, the cells that secrete and organize the extracellular matrix (ECM), the ground on which surrounding cells can get a grip.
Putin heaps praise on Trump, describes him as 'outstanding' man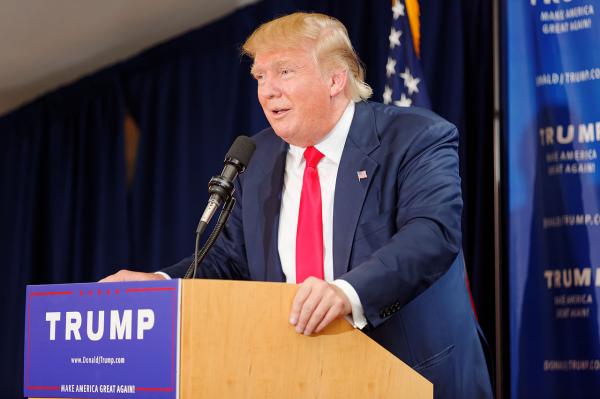 President Vladimir Putin on Thursday heaped praise on US Republican presidential hopeful Donald Trump, describing him as a "talented and outstanding man".
President Putin said Russia is ready to work with the United States no matter who is elected as the President next year.
Putin, in his annual news conference with international reporters in a cavernous hall inside a Moscow conference centre, said he backed a U.S. plan to prepare a U.N. resolution on Syria even though differences between Moscow and Washington remained.
-ANI
Miss Universe 2015 is Miss Columbia. Oh wait, it's Miss Philippines
Women from 80 countries fought it out for the Miss Universe crown at Las Vegas on 20 December. But the show will be remembered for something else entirely. Host and comedian Steve Harvey ensured that he may never get to host a mega event ever again. During the finale, the actor and reality TV host mistakenly announced that Miss Columbia Ariadna Gutierrez Arevalo had won the title.
Pia Alonzo Wurtzbach, a 26-year-old Filipino television personality, was later crowned Miss Universe 2015.
Two killed, six injured in blast at scrapyard in Punjab
At least two people were killed and six others were injured in an explosion at a scrapyard in Rureke Kalan village of Punjab on Thursday.
The explosion took place when the scrap vendor Amar Ram alias Koko (30) was hammering an iron object weighing 20 kilograms. Ram and his niece Simi (2) were rushed to hospital where they were declared brought dead.
-ANI
Abohar killings: Dalit panel asks for security for families of victims
The National Commission for Scheduled Castes (NCSC) on Sunday asked the Punjab Police to provide security to family members of Bhim Sain and Gurjant Singh Janta who were attacked allegedly by henchmen of liquor baron and Akali leader Shiv Lal Doda in Abohar, leading to the former's death.
In a murderous attack, both legs and arms of Bhim were chopped off while one arm and leg of Gurjant Singh Janta were severed allegedly by henchmen of liquor baron and Akali leader Shiv Lal Doda at a farmhouse in Abohar in December 11.
-- PTI