One Indian killed and two injured in Yemeni attack on Saudi hospital
A mortar attack around Samtah General Hospital in Jizan region of Saudi Arabia by Yemen on 18 September, has claimed the life of one Indian and left two others injured. The deceased person has been identified as Farooq who belonged to Kerala and worked as a mechanic. As per official reports, Mohd Sadiq from Bihar and Sunny Thomas from Kerala suffered injuries in the attack. Ministry of External Affairs said, "According to our Consul General in Jeddah, one Indian is reported to have died and two injured in the attack."
Aligarh Muslim University student shot dead inside varsity campus
A student of the Aligarh Muslim University was shot dead by motorcycle-borne armed persons inside the varsity's campus, triggering protest by students, police said on 19 September. Alamgir, a student leader and a final year student of Bachelor of Social Work (BSW), was shot at on the main road near the varsity's chemistry department by the attackers last evening. He was rushed to the JN Medical College, where he succumbed to his injuries, police said.
Thousands of migrants surge into Western Europe; 6,700 travel to Austria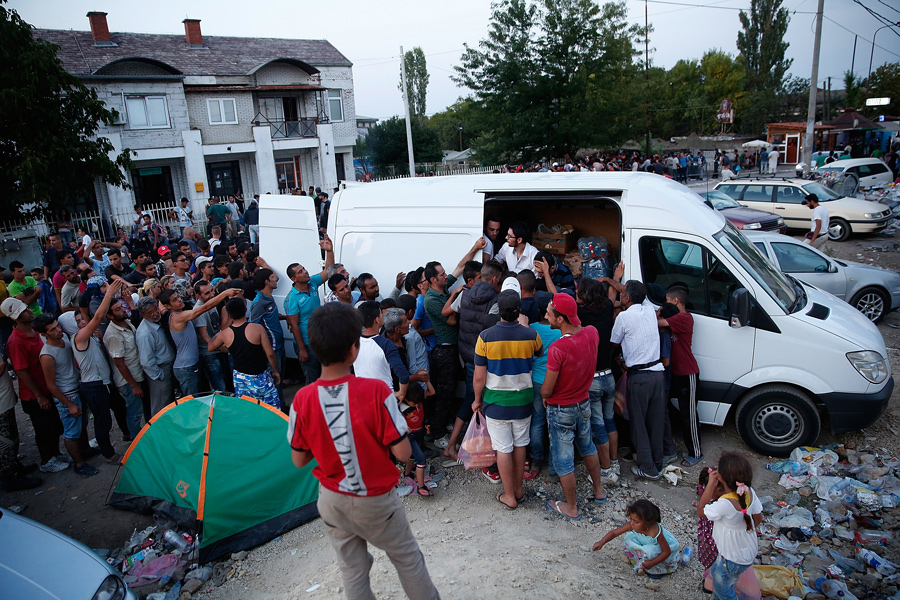 Thousands of migrants seeking refuge flooded into Austria on 19 September. This comes after shuttling between countries that were unwilling to offer them shelter. The Austrian police said that 6,700 people travelled to the central European country from Hungary. They were trapped on 18 September, as multiple European countries closed their borders and blocked bridges. Some even erected new barbed wire fences in a bid to stem the flow. Many more are expected as people continue to make their way north via Greece and Turkey, after fleeing the Middle East and Africa.
Mahagathbandhan announces seat-sharing plan, SP forms a new alliance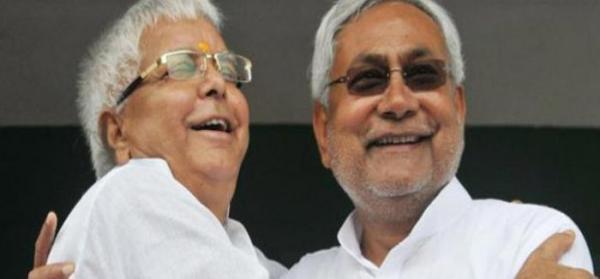 The grand alliance of Janta Dal (United), Rashtriya Janta Dal and Congress announced their seat sharing plan on 19 September. JD(U) state president Vashishtha Narayan Singh announced the allocation of seats at a press conference in Patna. The Samajwai Party also announced formation of a new six-party alliance for the forthcoming Bihar assembly elections. The alliance consists of NCP, Samarth Samaj Party, NPP, Jan Adhikar Party of Pappu Yadav, and Samajwadi Janta Party. Congress Vice-President Rahul Gandhi also addressed a rally in West Champaran earlier in the day and launched an attack on Prime Minister Narendra Modi and his party.
We will take the fight on the "anti-farmer" land bill to the states, says Congress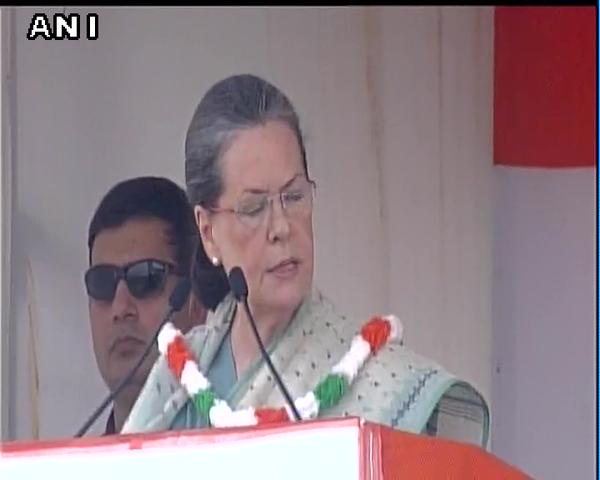 Congress party organised a Kisan Samman rally at Ramlila Ground of Delhi on 20 September. During the address, party leaders attacked PM Narendra Modi and accused him of not taking out time and meeting the poor farmers. They said that they would take the fight on the "anti-farmer" land bill to the states.
Accusing the Prime Minister of going back on his promises made during Lok Sabha polls and "talking hollow" after coming to power, she charged the Prime Minister has "no time" to meet farmers and address their woes as he has time and interest only for his "few industrialist friends".
Indian squad for T20 series and first three ODIs against South Africa announced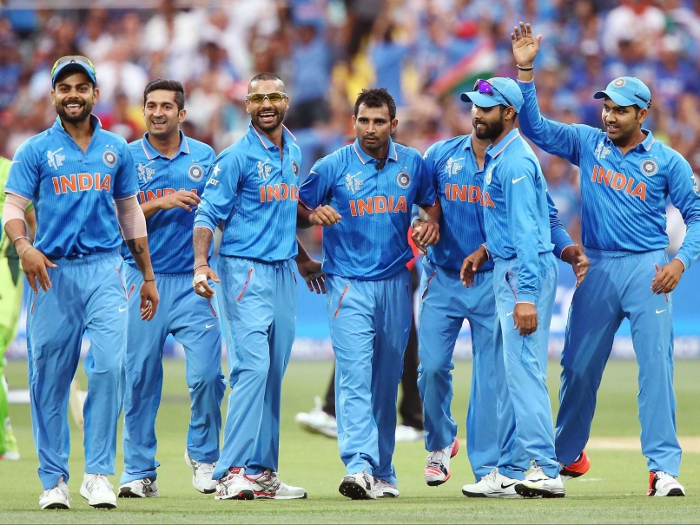 The Indian squad for the T20 series and the first three matches of the ODI series against South Africa was announced by the Sandeep Patil-led team of selectors on Sunday, 20 September. Punjab's young all-rounder Gurkeerat Singh earned his maiden call-up into the Indian ODI team, while Karnataka left-arm seamer Srinath Aravind was a surprise inclusion in the T20 squad. Mahendra Singh Dhoni was back as the captain, while Harbhajan Singh was retained in the T20 squad. Varun Aaron and Ravindra Jadeja, meanwhile, were not included in either of the squads.
#MannKiBaat: PM's invites Bose family to 7RCR, but remains silent on Netaji files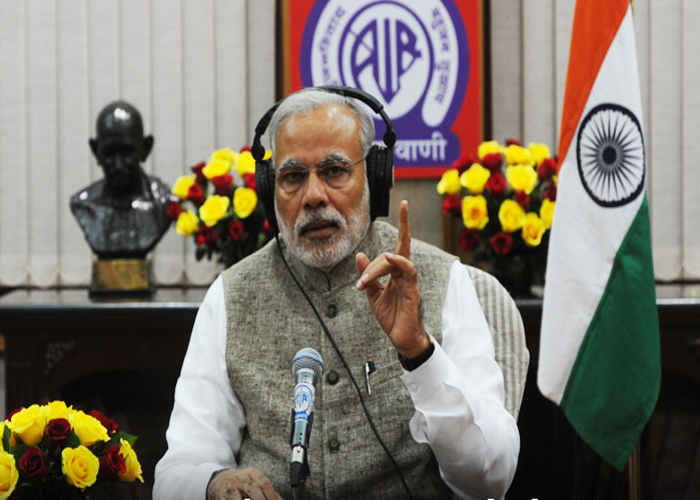 Prime Minister Narendra Modi said he would be receiving family members of Subhash Chandra Bose next month but avoided any reference to declassification of secret files related to him. During his mann ki baat address, he recalled that in May he had met some family members of Subhash Chandra Bose during a 12th edition of visit to Kolkata.
He said: "Last week, I got confirmation that over 50 members of Subhash babu are coming to visit the Prime Minister's residence. Over 50 members of Subhash babu's family, from various countries, will be coming.I am happy to welcome them."
After West Bengal government declassified 64 such files a few days back, an increasing demand of declassifying the Netaji files with PMO and home ministry has put the government in a tight spot.
Nepal adopts new constitution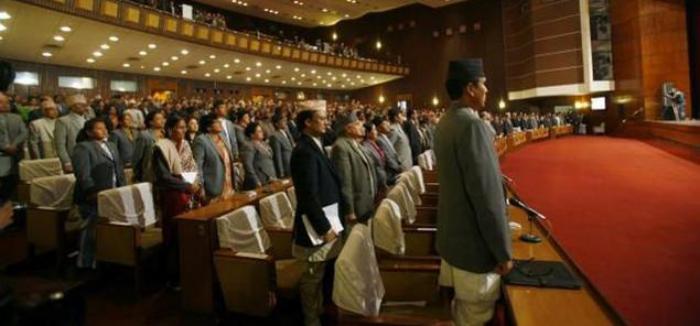 Nepal has adopted its constitution today, after 67 year long democratic struggle. The adoption is the last phase of the peace process that began in 2006 after Maoists surrendered and entered the political system.
The new Constitution has been endorsed by 85 per cent of the total 601 members of the Constituent Assembly. The Constitution will see the Himalayan nation become a secular, federal republic with seven states. The new Constitution has the provision of a bicameral legislation.
The Lower House or the House of Representatives will have 375 members and the Upper House has 60 members. It will have 37 divisions, 304 articles and 7 annexes. The seven provinces will be finalised by a high level commission within a year.
Volkswagen facing $18 billion fine
German automobile giant Volkswagen is liable to be fined up to $18 billion. The US' Environment Protection Agency (EPA) has accused Volkswagen of designing and using software to deceive regulators measuring toxic emissions.
The cars software turned off emission filters during normal driving, but turned them on when undergoing an emissions test. Volkswagen faces a fine of $37,500 per car for not complying to federal clean air standards. Volkswagen is accused of using the software in their four-cylinder Volkswagen and Audi diesel cars models manufactured between 2009 and 2015. Considering there about 482,000 such cars were sold, the fine go up to $18 billion if all are found to be noncompliant.
Shot with poison arrows, elephants flee to humans for help
When 3 elephants were shot with poison arrows by poachers in Kenya, they fled to a local wildlife society - the David Sheldrick Wildlife Trust (DSWT) - for help. None of the elephants had ever been helped by DSWT before. However, one of the elephants had fathered children with two orphans raised by DSWT, leading to the theory that he knew the trust was a safe haven through them. Elephants are known to be highly sociable and intelligence and it is this that has led workers at the Trust to believe they found out about DSWT from other elephants.
All 3 elephants have since made complete recoveries.
Communist leader fights caste system by giving children strange names
The late Communist leader Krosuri Veera Raghava Chary had an interesting way of fighting the caste system - strange names. Chary, in an attempt to avoid his children's cast being disclosed by their names, decided to name his children after spaceships. He list of his children makes for an interesting read - ranging from Spaceship to Space Shuttle to Shuttle Challenger. His only daughter was named Viking-II. Chary's children must not have had it too bad because they allowed him to name two of the grandchildren who, mercifully, received the names Quasar and Sagan. The names began when Spaceship was born a year after the launch of the Soviet Union's Soyuz spaceship.
Four Kerala Congress MLAs charged for outraging modesty of women
Four Congress MLAs from Kerala - Sivadasan Nair, Dominic Presentation, AT George and MA Wahid - have been charged for outraging the modesty of women. The charges have been made by Left Democratic Front's (LDF) women lawmakers KK Lathika and Jameela Prakasham, who have accused the Congress ministers of physically attacking and misbehaving with them. The incident happened when the Kerala Assembly descended into a state of chaos over an argument during the budget session.
Nepal becomes first Asian country to include non-discriminatory laws for LGBT community
Nepal has added strict anti-discrimination laws for the Lesbian, Gay, Bisexual and Transsexual (LGBT) community, and has granted them equal rights. With this, Nepal has become the first ever Asian country and third country in the world after South Africa and Ecuador to have explicit laws benefiting the LGBT community. The Supreme Court of Nepal, in 2007, had ordered the government of Nepal to give equal rights to 'sexual and gender minorities' and also ponder upon possibilities of legalising same-sex marriage.