Pakistan should give-up terrorism and begin talks: Sushma Swaraj at UN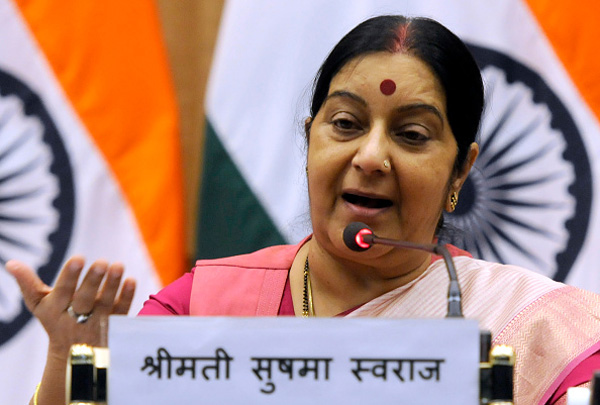 Speaking at the 70th session of the United Nations General Assembly, External Affairs Minister Sushma Swaraj rubbished the four-point peace programme put-forth by Pakistan Prime Minister Nawaz Sharif a day earlier. "We don't need a four-step programme, only one step is enough: give-up terrorism and begin talks," she said while accusing Pakistan of going against the Shimla Accord and the Ufa understanding. She also said that cross border firing from Pakistan is used as a distraction to smuggle terrorists in India. During her speech, Ms. Swaraj also implored the assembly to contemplate over the scope and success of the UN in its 70th year.
Kiren Rijiju defends government's crackdown on NGOs, accuses Greenpeace of inciting protests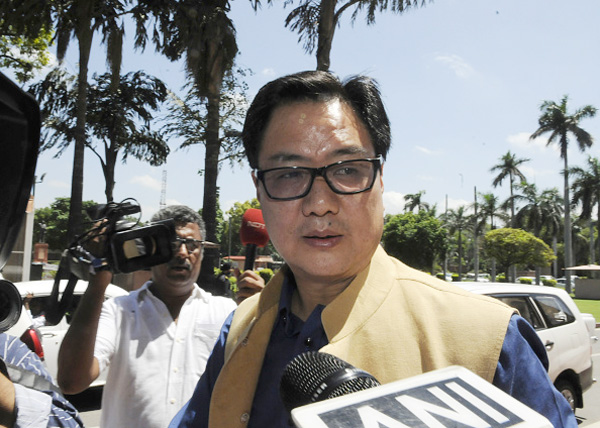 Union Minister of State (Home) Kiran Rijiju defended the government's crackdown on foreign NGOs and accused Greenpeace India of inciting protests against developmental projects in the country. Rijiju said Greenpeace had diverted foreign contributions from their stated purpose and "punitive steps have been taken because rules were totally violated". "Some of the NGOs, if they are designed to work against a particular party or government, or they misuse the contributions, then they will attract provisions," he said, adding it was "evident" Greenpeace was hostile to the government.
Delhi Police registers FIR against unnamed persons after intel on possible ISIS terror strikes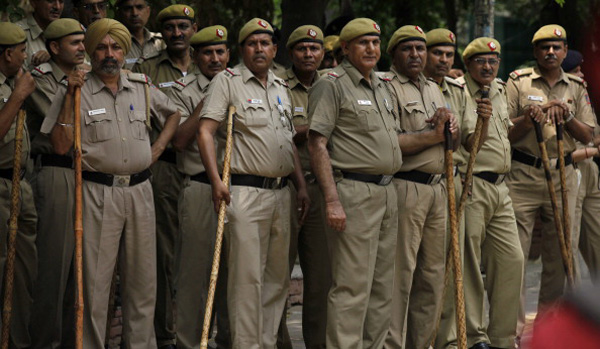 Delhi Police's Special Cell has registered an FIR against unnamed persons for their alleged links with the Islamic State of Iraq and Syria (ISIS) and Ansar-ut-Tawhid (AuT), based on intelligence inputs about possible terror strikes in Delhi and several other cities.
This is the first FIR in India which has been registered in connection with a possible ISIS attack.
The anti-terror unit of Delhi Police had started receiving intelligence inputs in June, which led to the registration of the FIR in around a week's time.
Nepal PM Sushil Koirala announces resignation
Sushil Koirala, the Prime Minister of Nepal, on 2 October announced in Parliament that he will be submitting his resignation to President Ram Baran Yadav.
He said that the decision is taken to let another person take charge of the country. Reportedly, it is expected that chairman of the Communist Party of Nepal (Unified Marxist-Leninist), Khadga Prasad Sharma Oli may become the next Prime Minister.
Nepal has recently adopted a new constitution which has transformed the country from a Hindu monarchy to secular democratic republic. Sushil Koirala, the head of Nepali Congress, was appointed as the PM on 10 February, 2014.
Former UP Chief Minister Mayawati question in relation to NRHM scam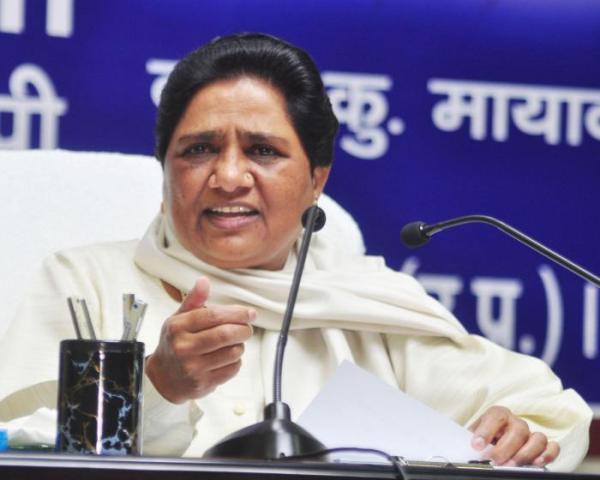 Former UP Chief Minister, Mayawati was questioned by the Central Bureau of Investigation in relation to the Rs 10,000 crore National Rural Health Mission (NRHM) scam. The CBI has registered 74 FIRs and filed 48 chargesheets in the NRHM scam.
During her examination by the CBI officials, Ms. Mayawati is alleged to have evaded answers on crucial questions and even feigned ignorance on some of the decisions taken during her tenure as the Chief Minister.
Ms. Mayawati was the Chief Minister of the State when the Department of Health and Family Welfare was bifurcated.
Indrani Mukerjea hospitalised, complains of 'chest pain'
Indrani Mukerjea, the prime accused in Sheena Bora murder case, was admitted in the JJ hospital of Mumbai after she complaint of chest pain.
The 43-year-old former media executive is lodged in Arthur Road Jail under judicial custody. She was taken to the hospital after she complained of "uneasiness", said DCP Mohan Dahikar.
Indrani was arrested on 25 August for her alleged role in the murder of Sheena Bora, her daughter from a previous marriage, in April 2012.
Sania Mirza - Martina Hingis enter Wuhan Open semi-finals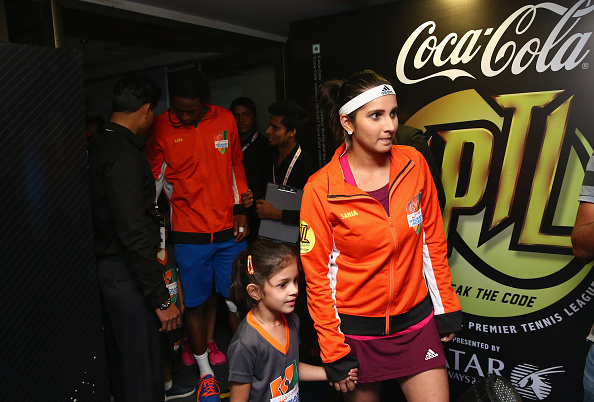 Indian tennis player Sania Mirza continued her juggernaut with partner Martina Hingis as the Indo-Swiss pair entered the semi-finals of the Wuhan Open WTA tournament. The top-seeded duo beat the fifth-seeded US pair of Raquel Kops-Jones and Abigail Spears 6-2, 6-2 in the quarterfinal battle. The successful pair have been on a high after winning the Wimbledon doubles crown and then the US Open trophy this year.
Did you know? Asteroids are Moon's main 'water supply'
Water reserves found on the Moon are the result of asteroids acting as "delivery vehicles" and not of falling ice comets as was previously thought, a new study using computer simulation has found.
Scientists have discovered that a large asteroid can deliver more water to the lunar surface than the cumulative fall of comets over a billion year period.
Indian women's cricket team stands fourth in new ICC rankings
The Indian women's cricket team stands fourth in the latest ICC team rankings with the new innovative multi-format system brought into place.
The new rankings system will incorporate the results of T20, ODI and Test matches and then come out with a single rating.
The world's fourth-ranked batswoman and the Indian captain, Mithali, Raj said: "I am happy to know that the ICC has launched the ICC Women's Team Rankings. There will now be added context when the sides play in bilateral series as victories will not only edge teams closer to the ICC Women's World Cup but will also be rewarded in terms of improvement in rankings.
Why stick to boring old profile pics when you can put a video instead?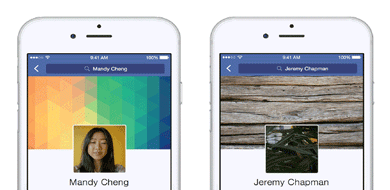 Facebook is always looking for ways to keep you hooked. And the latest in their kitty is a cool new looping video of you for your profile picture.
The most significant update for profiles is that your photo no longer has to be a "still" photo - now, you can have a profile video, Wired.com reported.
"You'll be able to film a short, looping video clip that will play for anyone who visits your profile," Facebook wrote in a blog post. Start recoding for likes!
By 2050, Earth would have double the number of senior citizens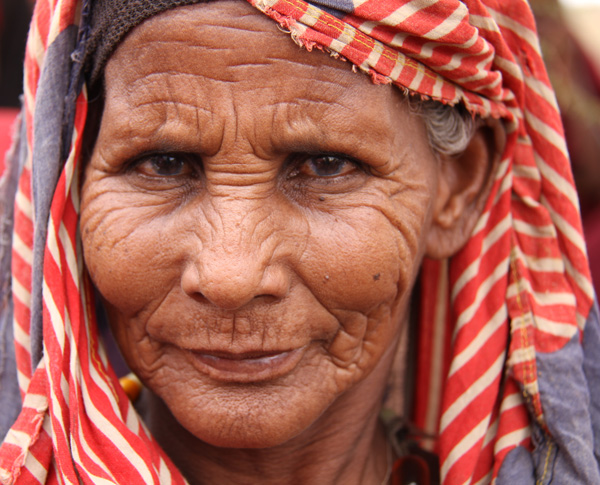 The number of people aged of 60 is expected to double by 2050, according to a report released by WHO. The report further states that the number of people who are above 60 in India is 116,553,000 in 2015, and it will be 330,043,000 by 2050.
"Today, most people, even in the poorest countries, are living longer lives. But this is not enough. We need to ensure these extra years are healthy, meaningful and dignified. Achieving this will not just be good for older people, it will be good for society as a whole," said WHO director general Margaret Chan.
Indian origin student 'buys' Google.com domain for just $12!
That's right. Sanmay Ved, a student at Babson University, managed to buy the domain name Google.com for a few minutes, before the purchase was reversed.
Apparently Ved was whiling his time on Google Domains, when he got Google.com for just $12, and like any sane person would he went ahead and bought it on his credit card. Shortly after, Google Domains politely informed him that the purchase has been canceled, and reversed his transaction.
If you try to purchase Google.com now, it would probably redirect you to Google-Idiots.com for $12. Nah, we're just happy for Ved.
Chhattisgarh tribals finally get some relief as MSG 2 issued notice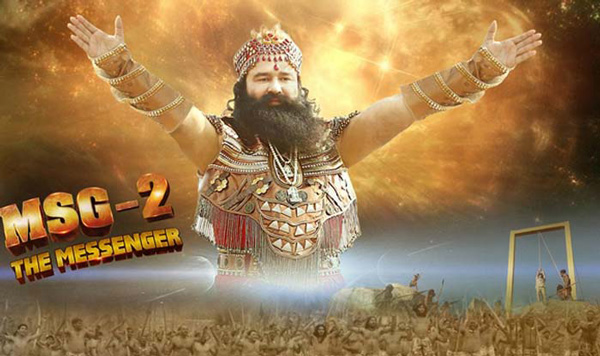 The Chhattisgarh High Court has issued notices to Dera Sacha Sauda head Gurmeet Ram Rahim Singh who has produced, directed and acted in the film Messenger of God-2 (MSG-2), and others on a petition which alleges the film hurts the sentiments of tribal communities.
Justice Manindra Mohan Shrivastav issued notices to Gurmeet Ram Rahim Singh, Chhattisgarh government, Union Information and Broadcasting Ministry and the Central Board of Film Certification, seeking replies within five weeks, for showing tribal customs in an 'objectionable manner'.