MEA staffer at Beijing embassy sent back to India after affair with local employee
An MEA staffer at the Indian Embassy in Beijing was sent back to India in October after it was learned that he had been having an affair with a Chinese national also employed at the embassy, reports Mail Today. The Indian staffer had access to some of the embassy's most sensitive and secure areas. While a preliminary enquiry revealed that the staffer had not shared any sensitive information with his Chinese paramour, a more detailed investigation is taking place in Delhi. Local staff at the Beijing embassy are recruited through Chinese employment agencies. At least some of them may be linked with Chinese security agencies.
NCP leader Chhagan Bhujbal's nephew arrested for money-laundering
Sameer Bhujbal, nephew of NCP leader Chhagan Bhujbal, was arrested by the Enforcement Directorate on Monday in a money-laundering case, reports The Telegraph. Sameer was arrested after being questioned about a scam in the construction of a new Maharashtra Sadan in Delhi in 2007 when Chhagan Bhujbal was PWD minister. Chhagan Bhujbal was also an ED target on Monday, accused of money-laundering and land-grabbing. His properties were raided just a few hours after he left for the US for a dialogue on education on the invitation of the US Congress.
Woman heads paramilitary force for the first time
The government on Monday appointed Tamil Nadu cadre IPS officer Archana Ramasundram as Director General of Sashastra Seema Bal (SSB), reports The Indian Express. Ramasundram, a 1980-batch IPS officer, is now the first woman to head a paramilitary force in India. Currently heading the National Crime Records Bureau (NCRB), she will take up her new post in a little while, after wrapping up an ongoing conference in Bhopal. Ramasundram will be DG of the SSB till she retires on 30 September, 2017.
Pro-BJP Indian diaspora to formally become a pressure group
The Overseas Friends of BJP, a group comprising BJP loyalists among the Indian diaspora, is preparing to become a formal, structured body that will work as a pressure group in countries such as the US, the UK, Australia, Canada and the UAE, reports The Economic Times. "We plan to make the Overseas Friends of BJP a structured body that works on a sustained basis throughout the year," said a source in the BJP. "It would work as a pressure group for India's cause in these countries and be in touch with the governments, political parties, influential professionals and other bodies."
Mehbooba just needs reassurance from Modi, Amit Shah to form government: PDP sources
Government formation in Jammu and Kashmir could be resolved with just a phone call from Prime Minister Narendra Modi or BJP president Amit Shah to PDP chief Mehbooba Mufti, reports The Indian Express. PDP sources said Mehbooba just needs to be assured by Modi or Shah that the BJP will stand by the agenda of alliance between the two parties in J&K. Kashmir has been under Governor's Rule since 8 January, a day after its chief minister Mufti Mohammed Sayeed passed away. Mehbooba Mufti, who has taken over from her late father, indicated on Sunday that she was reconsidering the alliance between her party and the BJP in the state.
Modi offered to barter Italian marines for evidence on Sonia: British arms agent
A British arms agent has sent a letter to the International Tribunal of the Law of the Seas in Hamburg and also the Permanent Council of Arbitration at The Hague, accusing the Indian government of offering Italy the freedom of two Italian marines in exchange for information that links Congress president Sonia Gandhi and her family to a helicopter scam in 2013, reports The Telegraph. Michel said Prime Minister Narendra Modi had made the offer during a secret brush-by meeting with Italian Prime Minister Matteo Renzi in New York in September 2015, when both attended the UN General Assembly.
Supreme Court hears petition on gay rights and Section 377 today
The Supreme Court will hold an open court hearing, at 3PM today, of a petition that asks it to reconsider its 2013 decision to retain the criminalisation of gay sex as per a section of the IPC that dates to 1860, Hindustan Times reported. The curative petition, considered a last resort for litigants, will be heard by a three-judge bench headed by Chief Justice TS Thakur. Equal rights activists are hopeful that LGBT rights will be recognised after today's hearing. If not, they say, they will take their battle to Parliament. Section 377 has long been challenged by human rights groups as violating the Constitutional guarantee of equality to all citizens.
Karachi Lit Fest: Pakistan refuses visa to Anupam Kher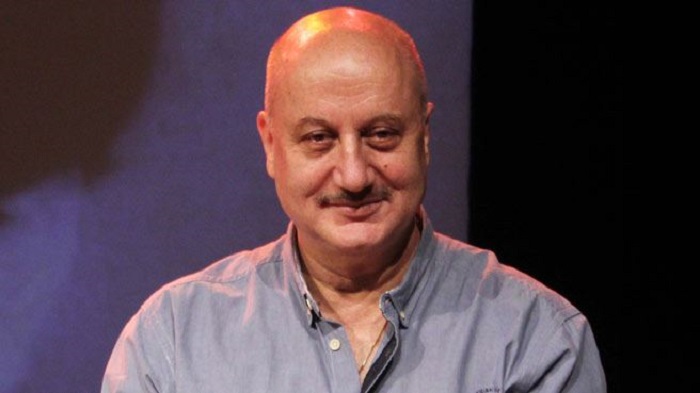 Actor Anupam Kher has been reportedly denied a Pakistani visa to allow him to attend the Karachi Literature Festival (KLF), say media reports.
But according to some reports, authorities in Pakistan have denied the news. Pakistan authorities have reportedly claimed that the actor had not even applied for a visa to attend the festival - which is scheduled to start on 5 February.
Expressing disappointment, Kher told CNN-IBN that 17 out of 18 people were granted the visa while he was the only one who was denied the same.
US Elections: Ted Cruz wins Iowa for Republicans; Hillary Clinton, Bernie Sanders in nail-biting finish
Republican Ted Cruz defeated Donald Trump in the Iowa caucus. Cruz used a cross-state network of volunteers, and stayed away from negative publicity and psychological profiling techniques - just about all of Trump's tactics.With 98 per cent of the votes in, Cruz held a 27.7 per cent to a 24.3 per cent lead over Trump - with Rubio at 23.1 per cent.
On the Democratic front, the final figures are still awaited as Hillary and Bernie inch towards the coveted spot. The two are less than a percentage point apart. Clinton has 49.8 per cent votes while Bernie Sanders has 49.6 per cent votes.
SC agrees to reexamine its Sec 377 verdict; 5-judge bench to hear curative petition
In a verdict that has given new hope to the LGBT community, the Supreme Court has agreed to re-examine its verdict on upholding the constitutionality of Section 377 that criminalises same sex relations.
The apex court has referred the case to a five judge bench. Former Union Minister and lawyer Kapil Sibal, who appeared for the petitioners, is reported to have told the bench - headed by Chief Justice TS Thakur - that since the issue was a constitutional matter, only a constitutional bench can hear the case.
The curative petition was filed by gay rights activists and the NGO Naz Foundation against the top court's 11 December 2013 judgement upholding validity of section 377.
Mehbooba Mufti puts forward conditions for BJP to continue coalition
There seems to be no progress on the Jammu and Kashmir government formation. Speaking to the media for the first time since her father Mufti Mohammad Sayeed's demise, PDP chief Mehbhooba Mufti said that the BJP government needed to take some concrete measures for the benefit of the state before a final call could be taken on the whether the PDP-BJP coalition needs to continue. She said: "I don't have the vision which Mufti sahab had, neither do I have the experience right now. Before the formation of the new J&K government, I want the central government to take some confidence building measures for the region".
The girl who cried wolf: teenager admits making up rape claims that angered Germany
Recently, there was outrage within the Russian-German community in Berlin, after a 13-year-old girl claimed she had been attacked by men of Middle Eastern or north African decent. The teenager had disappeared after school and then reappeared 30 hours later, with injuries to her face. When questioned by officials though, she admitted to concocting the entire rape episode. The girl had actually been afraid of going home, after the school had complained about some incident to her parents. These false claims didn't sit too well, especially given the tensions that have been brewing in Germany after Angela Merkel announced the controversial open-door policy towards refugees. Over 100 complaints have been filed so far, of sexual assaults carried out by migrants across the country.
Priyanka Chopra now an Oscars presenter
Actress Priyanka Chopra will be one of the presenters at the Academy Awards, better known as the Oscars, this year, reports The Hindu.
After The Academy tweeted a further list of presenters, Priyanka whooped on Twitter: "Looking forward @TheAcademy !! This will be an insaaaane night!" (sic)
The actress has been in the news lately for winning a People's Choice Award for her role as Alex Parrish in the television show Quantico.
Dogs love humans more than cats, says neuroscientist
The eternal dispute between dog and cat lovers will probably never end. However, scientists have found out which out of our feline or canine friends love us more, the Telegraph has reported. As part of a new BBC2 documentary called "Cats v. Dogs", hosted by animal experts Chris Packham and Liz Bonnin, a neuroscientist has investigated which species prefers humans.
We already knew that, like humans, dogs release the 'love hormone' oxycotin. This test has never before been done on cats.
The results show the hormone increased by an average of 57.2 per cent in dogs but only by 12 per cent in cats.
This means in theory, dogs love their humans more than cats do.
Earth made up of two planets?
A "violent, head-on collision" created Earth as we know it, ground-breaking new research has revealed. A planetary embryo called Theia, thought to be around the size of Mars or Earth, collided with Earth 4.5 billion years ago when our planet was just 100 million years old, a report in the Independent said.
It was already known that Theia and Earth collided, but the new evidence from the UCLA-led scientific team shows it was less of a side swipe, as previously thought, and more of a "head-on assault". The force of the impact resulted in early Earth and Theia, together to form a single planet, with a piece breaking off and entering its gravitational pull to form the moon.
Researchers studied moon rocks from three Apollo missions and compared them with volcanic rocks found in Hawaii and Arizona.
Young woman sentenced to death for being a lesbian in Somalia
A 22-year-old Somalian woman managed to escape from her family, after they plotted to kill her. The crime? She was lesbian. It didn't help that she's an outspoken women's rights activist and has been campaigning for them since the age of 12. But being homosexual is a big deal in Somalia, where it is an officially punishable crime with a prison sentence of three years. In areas where the government doesn't have a hold, cases have been reported of people being killed for their sexual orientation. Thousands of men and women live in secret and never speak of their sexual identity, because they fear retribution from the Islamist terror group al-Shabaab.
Ryan Bhogal: Toddler's leukaemia missed 35 times before he died
An Indian toddler died of leukaemia after medical staff failed to diagnose his condition despite numerous "red flags" and 35 separate visits to doctors and hospitals, a report in the Independent said. Ryan Bhogal died at Birmingham children's hospital on 11 September last year. A coroner is writing to the 20-month-old's Wolverhampton GP practice to ask how his condition went undiagnosed for so long.
An inquest into his death heard of repeated failings to spot the "red flag markers" of leukaemia, including bleeding gums, bruising, a rash, a lump on his head and a tendency to fall over. Doctor Prashant Hiwarkar, from Birmingham children's hospital, said a blood test in August, when Ryan visited New Cross hospital, would have detected leukaemia.
UK scientists to genetically modify human embryos
Scientists in the UK will be allowed to genetically modify human embryos for the first time in history, after they received a licence to go ahead with groundbreaking research into the early stages of human life, the Independent has reported. Permission has been granted to alter the DNA of embryos in the first seven days after fertilisation, and could provide clues in the short term as to what causes miscarriage in women.
It remains illegal for the scientists to implant the altered embryos into women, but the decision represents a huge landmark in the use of revolutionary gene-editing technology known as Crispr-Cas9. The committee added a caveat that no gene editing can take place until the research receives separate approval from an ethics panel, which could be achieved by March.