BJP concedes to some PDP demands in J&K
The BJP has agreed to fix timelines for the implementation of a few points in its Agenda for Alliance with the People's Democratic Party (PDP) in Jammu and Kashmir, reports The Indian Express.
BJP general secretary Ram Madhav, who had flown to Srinagar on Wednesday to meet PDP chief Mehbooba Mufti, said: "We have to move on the basis of the Agenda for Alliance on which the coalition government was functioning. But on some points, there can be a kind of timeline. So PDP leaders will come to Delhi and we will talk and it will be taken forward."
HRD min assesses most central universities as discriminatory
An assessment of central universities carried out at the conference of central university vice chancellors on Thursday revealed that most of them can be called discriminatory in their attitude to students from marginalised communities, reports The Economic Times.
The HRD ministry assessment shows "Extensive violation of regulations" (the UGC's Promotion of Equity in Higher Educational Institutions Regulations 2012) , which make it mandatory for institutions to set up an equal opportunity cell, appoint anti-discrimination officers, declare a mechanism for the implementation of the regulations and set up grievance redressal cells.
Was Kanhaiya video doctored?
The viral video aired on some TV news channels that showed JNU student leader Kanhaiya Kumar shouting anti-national slogans might have been doctored, reports The Indian Express. The BJP had presented this video during a TV news debate as "clinching evidence" of Kanhaiya's guilt.
But two TV news channels, India Today TV and ABP News, aired programmes on Thursday that showed what might be the original video, in which Kanhaiya had shouted different slogans.
According to ABP News, in the 'original' video, Kanhaiya had made no reference to Kashmir. The channel said this video had later had a different audio superimposed on it.
Varanasi DM arrests Dalits for asking permission to protest against Modi
Two Dalit men were arrested on Thursday for asking permission to wave black flags during the visit of Prime Minister Narendra Modi to the Banaras Hindu University on 22 February, reports The Indian Express.
Vilas Kharat and Vijay Pratap Bharatiya, both senior office holders of the Bharatiya Vidyarthi Morcha (BVM), the youth wing of Bharat Mukti Morcha, were charged with breaching peace after they met Varanasi district magistrate Rajmani Yadav on Thursday morning for permission for a peaceful protest in connection with the suicide of Dalit scholar Rohith Vemula at Hyderabad Central University in January.
No relief for Kanhaiya Kumar, SC asks him to approach Delhi HC for bail
The Supreme Court on 19 February declined to hear the bail plea of JNU students' union president Kanhaiya Kumar. The apex court asked Kumar's counsel to approach the Delhi High Court. "If we the hear bail plea, the message will go out that other courts are incapable," the apex court said.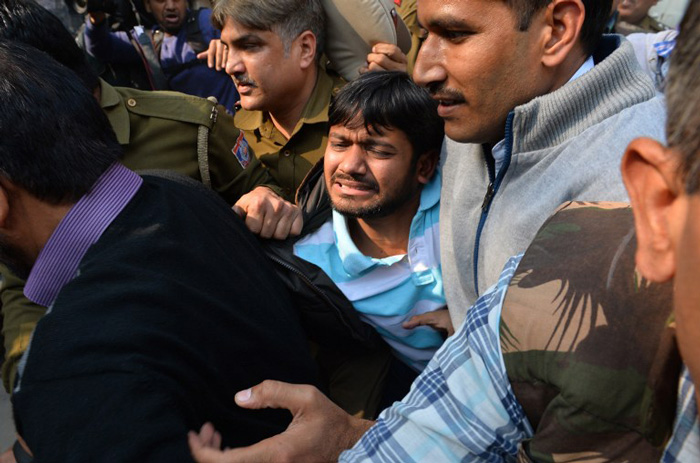 Kumar had moved the apex court seeking bail on Thursday, claiming threat to his life in Tihar Jail, where he has been lodged under a 14-day judicial custody term. The Court has asked Centre and Delhi Police to ensure proper security arrangements for counsel of the student union leader on HC premises.
Pakistan SIT recommends FIR against Masood Azhar in Pathankot attack
In a positive development in the probe into the 2 January Pathankot attack, the Pakistan Special Investigation Team has recommended the filing of an FIR against Jaish-e-Mohammed chief Masood Azhar. The SIT has also recommended that FIRs be filed against four other unidentified people. The SIT's decision is reportedly based on the evidence provided by National Security Advisor Ajit Doval to his Pakistani counterpart Lt General (Retired) Naseer Khan. The development comes even as Prime Minister Narendra Modi and his Pakistani counterpart Nawaz Sharif gear up to attend a nuclear summit hosted by US President Barack Obama in Washington - scheduled to be held from 31 March to 1 April.
BS Bassi no longer in the running for Chief Information Commissioner
Delhi Police Commissioner BS Bassi, who has been at the centre of a controversy over the mishandling of the protests in JNU, has been dropped from the list of Chief Information Commission probables. The 1977-batch IPS officer, who is due to retire by this month-end, was shortlisted last November by a search committee headed by Cabinet Secretary PK Sinha. Three of the total ten Information Commissioner posts are currently lying vacant. NDTV quoted Bassi as saying that he was not affected by the move.
BCCI set to challenge Lodha Committee's recommendations in Supreme Court
The Board of Control for Cricket in India (BCCI) is set to approach the Supreme Court challenging the recommendations of the Justice Lodha Committee. The board took this decision in its Special General Meeting (SGM) in Mumbai in Friday, 19 February. BCCI, in a press release, said it encountered 'anomalies and difficulties' in the implementation of Justice Lodha Committee's recommendations, which compelled it to raise the issue with the Supreme Court. Despite its opposition to the recommendations, BCCI agreed to accept one of the recommendations of the committee, which called for it to appoint a CEO and a CFO. In this regard, the board has approached an agency to search for candidates for the said position. Among other decisions taken during the meeting, the governing body decided to grant the Cricket Association of Bihar an associate member status, while making the Chhattisgarh State Cricket Sangh a full member.
Jat Reservation Stir: Army called in Rohtak, four other districts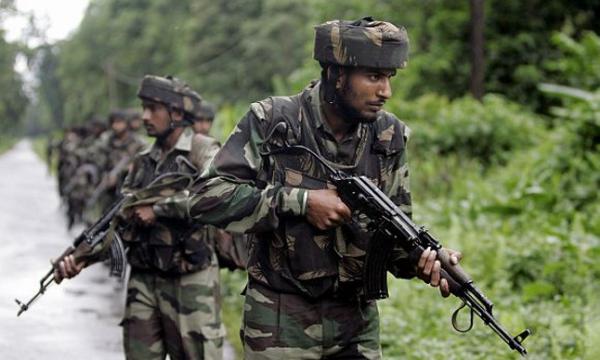 According to news reports, authorities in Haryana have called in the army in few districts on Friday evening after the protests by the Jat community turned violent.
The army has been called in the districts of Rohtak, Jhajjar, Sonipat, Bhiwani and Hisar, Haryana DGP YP Singhal has been quoted saying by the Economic Times.
The Jat reservation agitation went out of control on Friday with protesters setting Haryana Finance Minister Captain Abhimanyu's house on fire in Rohtak. His car was also set on fire. Police fired in retaliation and one person was reportedly killed in the firing.
Wrestler Yogeshwar Dutt slams 'anti-nationalists' in viral poem
Olympic Games bronze medalist Yogeshwar Dutt has reacted to the state of affairs in Jawaharlal Nehru University by penning a patriotic poem which he posted on his official Facebook page. The poem has gone viral, being shared over 19,000 times and liked over 81,000 times. Dutt compared the protesters who raised anti-national slogans in JNU to Turkish invader Mahmud Ghazni, and accused the students and their supporters of dishonouring the memory of Lance Naik Hanumanthappa, who died in an avalanche in the Siachen glacier earlier this month. Read the full poem here.
With weak land laws, Koala numbers down in Australia
Koalas are fast losing ground in Australia. According to the findings of a conservation group in Queensland, more than 40,000 hectares of koala habitat has disappeared in the face of weakened state land-clearing controls. WWF Australia has warned that the species' numbers will continue its alarming slide until policies are changed. The analysis, done by the conservation group's scientist Dr Martin Taylor has showed that approximately 40,312 hectares of habitat has been lost between 2012 and 2014.