19 killed, 123 injured in bomb blast inside Thailand temple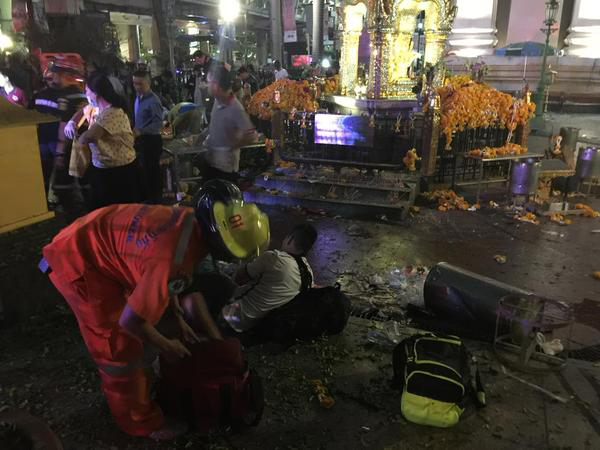 19 people were killed and 123 others injured in a powerful bomb blast inside a hugely popular Lord Brahma temple in a crowded area in Thailand on 17 August in the first such attack in the Thai capital. The temple is located on a main road through Bangkok's commercial hub and is surrounded by three major shopping malls and big hotels of international chains. It is among Bangkok's most popular tourist attractions visited by East Asian tourists and local Buddhists. However, there were no reports of any Indian casualties in the explosions that caused a huge amount of chaos, with body parts and glass panes scattered everywhere.
PM Narendra Modi announces a massive package of Rs 1.65 lakh crore for Bihar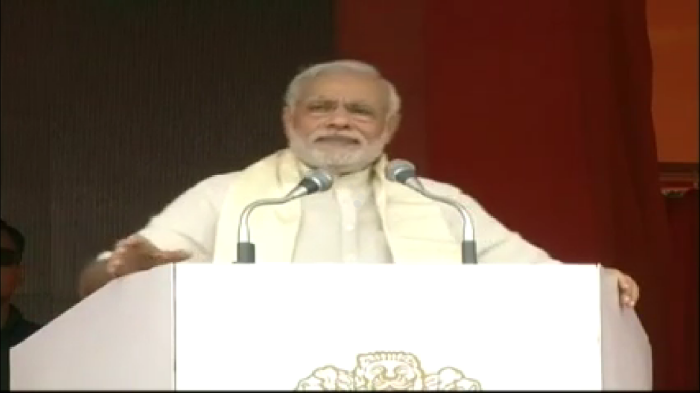 Prime Minister Narendra Modi stumped his opponents by announcing a massive package of Rs 1.65 lakh crore for Bihar at an election rally in Arrah. The Prime Minister visited Arrah to lay the foundation stone for the proposed four-lane road from Patna to Buxar, a long-pending project which is estimated to cost Rs 2,200 crore.On his third visit to the state, it was expected that Modi will announce his promised Rs 50,000 crore economic package for the state. However, going beyond all expectations, he announced Rs 1.25 lakh crore and then an additional Rs 40,000 crore. Bihar Chief Minister Nitish Kumar has been demanding a special status for Bihar. He said that giving special package wouldn't help Bihar.
Bangkok bomb blast: police releases CCTV images of a suspect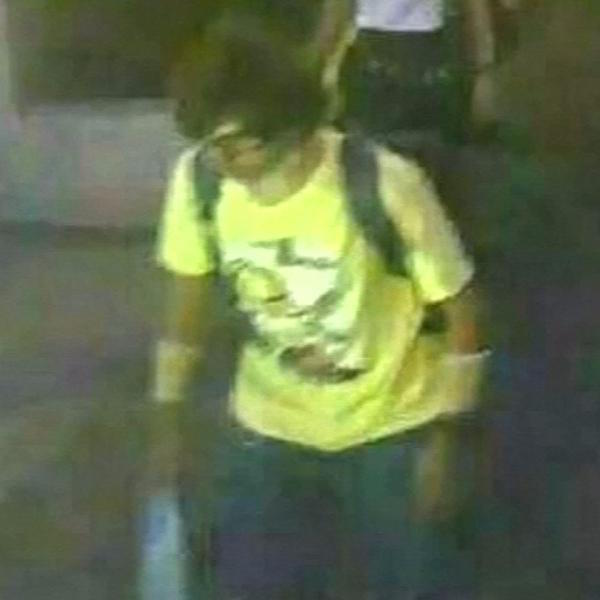 Thai police has released images of a suspect in the bomb blast in Bangkok on 17 August. The blast occurred inside the popular Erawan Hindu Shrine and left 20 dead.In the CCTV, a young man is seen leaving his bag behind a bench in the temple compound. After a while, he is seen standing and making a call from his phone before hurriedly walking out.
Authorities believe that the tactics used in this blast do not match the of Muslim separatist rebels in the country's south. The government feels the attack was aimed at damaging Thai economy and tourism. Thailand's baht currency slumped to a more than six-year low and shares fell in Bangkok after the blast.
Militants attack shrine in Kashmir's Sopore; policeman and civilian killed
An unverified number of armed men attacked a police post in Sopore town, north Kashmir. Two policemen guarding the Sultan-ul Arifin Makhdoom shrine in Tujjar Shareef were struck by the terrorists. Head Constable Fayaz Ahmad was moved to a nearby hospital where he succumbed to injuries. The militants snatched Ahmad's INSAS rifle before fleeing from the scene. A wheelchair bound civilian was also killed in the attack. The area has been placed on alert. Special Operations Group of Police, army and CRPF have arrived on spot.
Gurdwara Manikaran Sahib collapses in landslide in Himachal Pradesh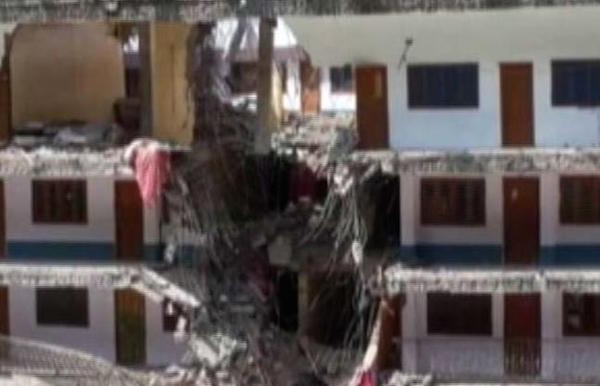 At least eight people were killed at a Gurdwara in Kullu, Himachal Pradesh after a major landslide on 18 August. Boulders fell on the three storey building of Gurdwara Manikaran Sahib, where many people are feared trapped.
Government authorities are rescuing trapped people with the help of locals. As per NDTV, a notice has been sent to the Gurdwara authorities for not adhering to security norms.
Onion prices bring a tear to the eye in nation's capital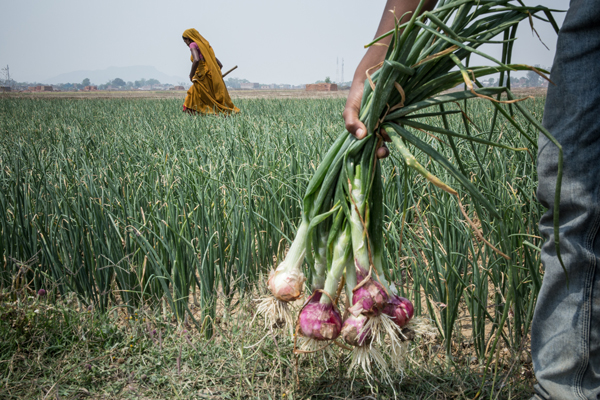 Onion prices in Delhi touched Rs 80 per kilo. This spike in onion prices was based on cues from wholesale markets where a kilo of onions retailed for as high as Rs 48 today. the wholesale price of onion at Lasalgaon, Maharashtra -- Asia's biggest onion market -- reached Rs 43 a kilo, on account of a lack of consistent supply. Prices are expected to stay at these inflated levels for a few weeks. The only source of relief in the capital was co-operative Nafed. Nafed has supplied 2,500 tonnes to the Delhi government, which is being sold at a subsidised rate of Rs 30 per kilo at select locations.
A unique exchange offer: garbage for wi-fi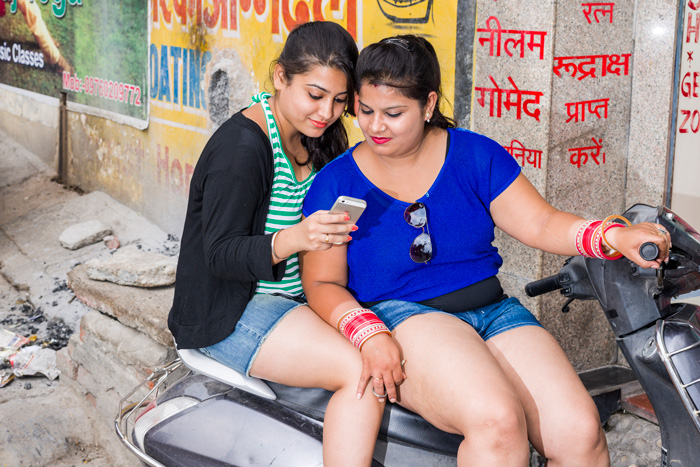 Mumbai-based entrepreneurs have come up with a unique exchange scheme - garbage for wi-fi. The initiative - a wi-fi trash bin - flashes a unique code for wi-fi access whenever someone dumps garbage in it. It's creators, Prateek Agarwal and Raj Desai, came up with the idea at a music festival."It took us six hours to find our friends. Since there was no network, we could not reach them through a phone call. It was the trigger for the idea and we thought why not provide free wifi to people using hotspots," says Pratik. The idea was then successfully tested at other music festivals, but is currently not in operation despite queries from players like GAIL.
India finally has a copy of the 1935 hit film Devdas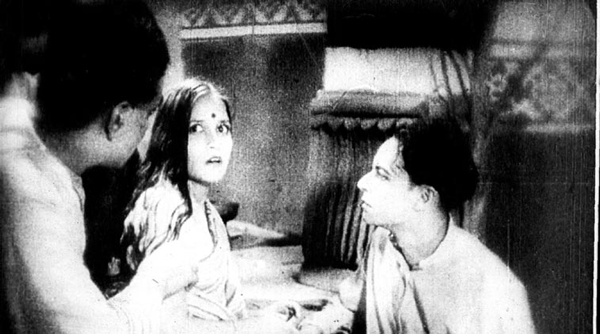 After all these years, we finally have a talkie version of P.C Barua's cult hit film Devdas.
Barua's first version made in 1928 was a silent film. 1935 saw him direct Devdas once again, but with dialogues. Till now, this talkie version was available only in Bangladesh. The National Film Archive of India (NFAI) now has one in its possession.
The Devdas DVD was given by a delegation from Bangladesh in exchange for a copy of India's first film, Raja Harishchandra.
All Indian copies of the talkie were destroyed decades ago and NFAI had been searching for this version of the film for the last 30 years, according to the visiting Bangladeshi delegation.
Indian dies of TB in Australia; official calls it 'saddest story'
The death of a 33-year-old Indian man, who worked under appalling conditions in Australia and died of tuberculosis, was "the saddest story" and will be reported to the country's immigration department, a top Australian official said. Manjit Singh, who came to Australia in 2006 and worked on a 457 visa (temporary work visa), was a victim of exploitation and died at Royal North Shore Hospital in Sydney on August 26, 2011. According to media reports, the New South Wales Deputy State Coroner will write to the Minister for Immigration about Singh's case.
17 birds die, 400 lose habitat as trees cut for Indian Railways
The Railway administration on 17 August illegally cut down three neem trees and a tamarind tree in a parking area outside the railway station in Aurangabad according to civic authorities. The problem here is that the station is home to hundreds of birds. Railway engineer Ashutosh Kumar said that the commercial department of Railways was asked just to trim the tress but instead cut them down completely. As many as 17 birds, including herons, cattle egrets and little egrets, died as the trees were cut down without any permission this morning, while more than 80 birds were injured and some 400 birds lost their habitat, said the authorities.