Mid East violence: Palestinian rioters torch Jewish holy site 'Joseph's tomb'
Palestinian rioters torched a Jewish holy site in the West Bank city of Nablus, amidst growing tensions with Israel. They set fire to a tomb revered as that of the biblical figure Joseph. The Jewish site of prayer was damaged and the incident happened hours after Israeli PM Benjamin Netanyahu called on the Palestinian leadership to stop a wave of attacks. The violence comes at a time when a possible partition of the land between the Jordan River and the Mediterranean into two states - Palestine alongside Israel is fading.
Another death reported in Vyapam scam, IFS officer found dead in Odisha
Yet another death has been uncovered in the Vyapam scam. The death of a retired Indian Forest Services (IFS) officer has been reported from Odisha. The retired bureaucrat was an observer for two recruitment tests conducted by the Vyapam. His body was recovered on 15 October.
The Hindustan Times reported that Vijay Bahadur was found dead on railway tracks in Jharsuguda. This is eerily similar to how medical student Namrata Damor's body was on railway tracks near Ujjain in January 2012.
According to reports, Bahadur had gone to Puri in Odisha with his wife Nita Singh to attend a reunion of 1978-batch IFS officers. He was killed on his way back. His post mortem report is awaited. Over 40 people have died in connection with the scam - which has seen the arrest of over 2,000 accused.
Kailash Satyarthi becomes the first Indian to be awarded with 'Harvard Humanitarian of the Year Award'
Nobel Peace Prize winner Kailash Satyarthi has been conferred with Harvard University's prestigious humanitarian award for this year, in recognition of his continuing contribution to the cause of child rights.
The annual award by the prestigious university is given to an individual whose works and deeds have served to improve the quality of lives and have inspired us to greater heights. Satyarthi is the first Indian to have been given this award.
Shocking: two minor girls gangraped in Delhi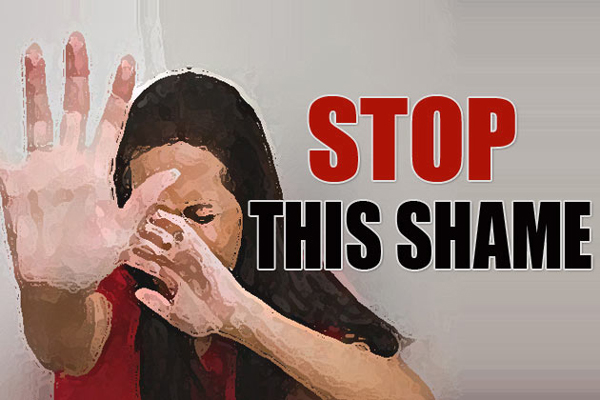 Two minors were brutally gangraped in the city, incidents which comes close on the heels of the rape of a four-year-old girl in northwest Delhi last week.
While a two-and-a-half-year-old girl was raped in Nihal Vihar area of west Delhi yesterday, a 5-year-old girl was allegedly gangraped by three men who were later arrested by the police in East Delhi's Anand Vihar.
Indian maid lost her arm in a fall, claims Saudi embassy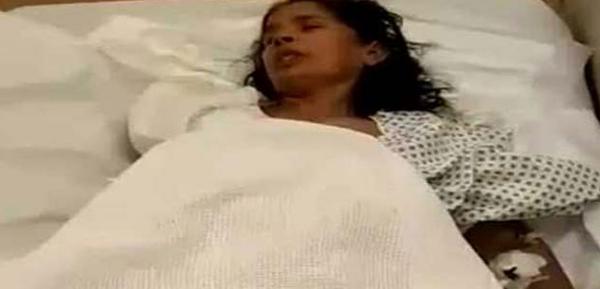 Saudi Arabian police have said a 55-year-old Indian domestic help's hand severed in a fall when she tried to flee her employer's home, a claim that contradicts her allegation that the arm was chopped off by her employer.
Kasturi Munirathinam, who hails from Vellore in Tamil Nadu, is in a stable condition after a series of surgeries and will soon leave hospital.
The family of Munirathinam, who worked as a maid in Saudi Arabia, had alleged that her right hand was chopped off by her employer when she tried to escape harassment and torture.
Dadri lynching shameful, damaging PM Modi more than anybody else: SAD MP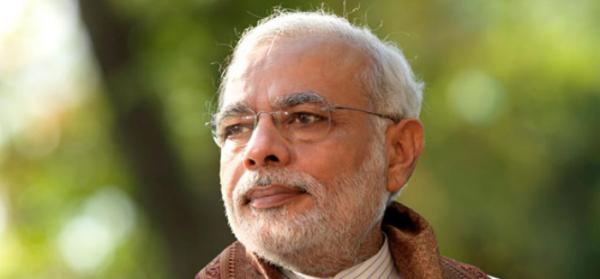 NDA ally Shiromani Akali Dal today termed the Dadri lynching incident as a "shame" for the country and demanded action against "motormouths" for not heeding to the advise of Prime Minister Narendra Modi to focus on development instead of other issues.
SAD MP Naresh Gujral said here that what happened in Dadri "was shameful. It was a shame for the nation and it should be condemned in strongest possible terms."
He said what happened after the lynching incident in UP is damaging the NDA, the BJP and damaging the Prime Minister more than anybody else."
Five children killed in Chhattisgarh road accident, eight severely injured
Five children, including three girls, were killed and twenty five others injured today when a tractor carrying them overturned in Chhattisgarh's Gariaband district, police said.
The incident took place this afternoon near Sorid village under Fingeshwar police station limits when the victims, all school children, were going for a visit to a nearby goddess temple, a police official told PTI.
As many as 73 students of government middle school, Rajakatti village were travelling in the tractor to Sonai Dhapai goddess temple to offer prayers in the ongoing 'Navratri' festival, he said.
India to become largest market for Amazon
E-commerce behemoth Amazon has stated that it expects India to overtake Japan, Russia and UK to become the company's largest overseas market. The company has also mentioned that India is well on its way to becoming the fastest country to reach $10 billion in gross merchandise value in the history of the company. The information comes from Diego Piacentini, Amazon's senior vice-president for international business. Since opening shop in India 10 months ago, Amazon has already pumped Rs 3000 crore into its Amazon Sellers Service. The company has thus far invested close to $460 million of a planned $2 billion investment overall.
Petition to rename Australia's currency gathers pace
Even as Australia finds itself in an economic slump with the Australian dollar performing poorly, a bizarre solution is gathering support. The petition, started on change.org, calls for the leaders of Australia to rename the currency 'Dollarydoos'. This is based on a gag from popular animated series The Simpsons. According to the petition's creator Thomas Probst, " "This will make millions of people around the world want to get their hands on some Australian currency due to the real life Simpsons reference, driving up the value of the Australian currency." The petition has already garnered over 5,000 signatures.
A switch to turn off dreams
Scientists at the University of California, Berkely, have devised a method to control the occurrence of dreams. In research conducted on mice, the scientists embedded an optogenetic switch into a group of nerve cells located in a region of the brain called the medulla. This switch allows them to activate or deactivate the neurons with laser light. When deactivated, the mouse's ability to enter REM sleep (the stage where dreams occur) is diminished or eliminated completely. When activated the mouse enters REM in seconds. Researchers are hoping that discovery will help us understand how dreaming is controlled and maybe even explain why we dream.
800-year-old Magna Carta deemed too sensitive for Chinese public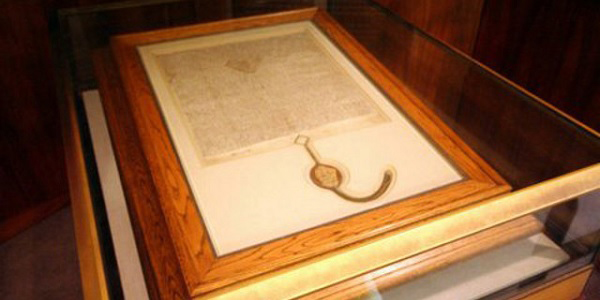 An exhibition of an 800 year-old Magna Carta, one of only 4 remaining in existence, at Remnin University in Beijing was scrapped at the last minute. The exhibition, part of a multi-country tour to celebrate the Magna Carta's 800 year anniversary, was cancelled due to officials deeming the document was too sensitive for the public to view. The 'exhibition' was then shifted to the British ambassador's residence. The Magna Carta is considered by most to be the foundation stone of democracy as we know it today. Even so, scrapping the exhibition is a bit farfetched, as most of the content of the Magna Carta deals with the issues faced by twelfth century British nobility and is largely irrelevant in today's world.
One more big reason for global migration: climate change
The ongoing migration crisis in the European Union has no easy solution but a recent report by the EU's Directorate-General for Environment has suggested the need for a structured and managed approach to deal with this issue.
According to this report published in Science for Environment Policy, migration flow is likely to rise with increase in climatic changes and in the future, there will be more natural calamities like droughts, flooding, rise in sea level in areas that have the world's poorest countries. These climate change-induced problems are bound to effect the economy, pushing effected communities to migrate to Europe.
India has the highest rate of antibiotic resistance: CDDEP study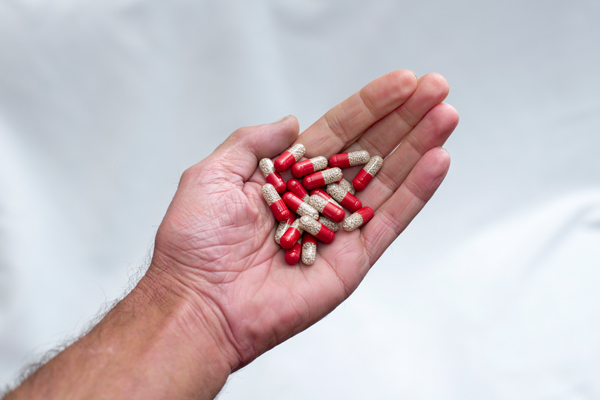 In what appears to be a major cause of worry for the Indians, a the study conducted by Delhi-based research organisation Centre for Disease Dynamics, Economics and Policy (CDDEP), India's per capita consumption of antibiotics has increased by more than 40 per cent in the last decade, with resistance to some medicines being almost 50 per cent.
After a careful analysis of data from across the world, the study titled "The State of the World's Antibiotics 2015" revealed that 48 per cent of bacterium staphylococcus aureus, responsible for skin and respiratory tract infections, has become resistant to antibiotic methicillin.