Cow slaughter rumours trigger tension in Mainpuri, 21 arrested
After Dadri, tension now prevails in this district where rumours of cow slaughter triggered violence with protesters targeting police vehicles and setting afire shops, leaving seven policemen injured.
Twenty-one people have been arrested for Thursday's violence even as the circle officer has been suspended for alleged laxity.
The violence started after some persons spread rumours of cow slaughter in Karhal area with an intention to trigger communal tension in the town, an official spokesman said today.
CBI searches Mallya residence in Rs 900 crore loan default case
Central Bureau of Investigation on Saturday carried out searches at residential and official premises of liquor baron Vijay Mallya and his now-defunct company Kingfisher Airlines in five places in connection with alleged default of over Rs 900 crore loan from IDBI Bank.
They said a case was registered by the agency against Mallya, Director of defunct Kingfisher Airlines; the company; A Raghunathan, Chief Financial Officer of the Airlines; and unknown officials of IDBI Bank.
Sharif invites Hurriyat leader Geelani to Pakistan
Pakistan Prime Minister Nawaz Sharif has invited hardline Hurriyat leader Syed Ali Shah Geelani to visit his country, the separatist's party said here on Saturday.
"Geelani was handed the invitation letter from Sharif by Pakistan high commissioner in India Abdul Basit over a dinner at the latter's residence at Tilak Marg in Delhi last night," a spokesman of the Geelani-led Hurriyat said.
The spokesman said Sharif termed the Kashmir issue as the unfinished agenda of the creation of Pakistan and contended that friendly relations between New Delhi and Islamabad without resolving Kashmir would be nothing but "self deceit".
Satchidanandan quits Sahitya Akademi, Sarah Joseph returns award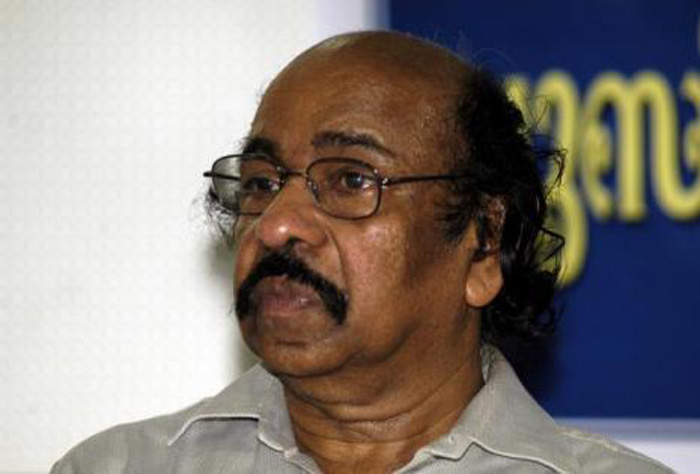 Writer Uday Prakash seems to have set off a domino effect by returning his Sahitya Akademi award on September 5 in protest of the murder of MM Kalburgi, a fellow Akademi award winner. Many literature bigwigs have thrown their weight behind Prakash and have given up their Akademi awards in protest of a rise in intolerance in the country.
The latest to join the ranks of the protesting writers include poet K Satchidanandan and writer Sarah Joseph. Their decision came a day after writer Shashi Deshpande resigned from the General Council of Sahitya Akademi.
Turkey twin blasts: 95 killed in Ankara protest rally
Ninety-Five people have lost their lives while over 200 have been injured in a terrorist attack on a protest rally in Turkey's capital Ankara on Saturday.
The twin blasts occurred outside the city's central train station were a rally was organised by Leftist and pro-Kurdish opposition groups. They were protesting against the violence between the Turkish authorities and the Kurdish separatist group Kurdistan Workers' Party (PKK).
Boeing develops lightest metal material
Boeing has developed a metal material that it claims is the lightest in the world. Called Microlattice, it is 99.99 percent air and is 100 times lighter than Styrofoam and able to be balanced on the head of a dandelion. Despite this it is remarkably durable. It is made with hollow tubes that are interconnected together to form the structure. Boeing's most obvious use of the technology will be in designing their planes. The lightweight quality of Microlattice would make Boeings airplanes more fuel efficient.
Sound the alarm, the world's heading for a coffee shortage.
Speaking at the Global Coffee Forum in Milan, a top executive of an Italian roaster company has warned that the world is set to face a coffee shortage in the near future. The growing consumption in developing countries means that coffee production needs to rise at a rapid rate to keep up. Within the next decade coffee production will have to rise by 40-50 million bags yearly to keep up with demand. That's more than the entire yearly production of Brazil, the world's largest coffee producers. Throw in low coffee prices discouraging farmers from cultivating it and the added threat of climate change hitting productivity and you have the recipe for a caffeine-less disaster.
Indian cities rank high in global list on porn consumption
As many as 6 out of the top ten cities in terms of porn searches are Indian according to new data released by Google Trends. Led by capital city New Delhi, the other cities that figure in the top 10 include Pune, Mumbai, Howrah, Unnao and Bangalore. Some of the slightly more disturbing facts to come from the data are that 'rape porn' was especially commonly searched in multiple Indian cities from Kolkata to New Delhi.
Punjab farmers' protest causes Rs 100 crore loss to Indian Railways
The ongoing farmers' 'Rail Roko' agitation in Punjab has caused whopping financial loss of Rs 100 crore to Railways even as more than 550 trains have so far been hit in four-day long farmers' stir in the state.
"We expect that financial loss (to Railways) could be up to Rs 100 crore because of ongoing farmers' protest in Punjab so far," Divisional Railway Manager, (Ferozepur Division), Anuj Prakash told PTI today.
With agitating farmers now extending their stir for next two day, the loss to Railways could exceed Rs 100 crore mark, railway officials said.
Uttarakhand: 100 times rise in mental disorders in 3 short years
There has been more than 100 times rise in the number of patients with 'severe mental disorders' in Uttarakhand. It went from 60 in 2012 to an astonishing 7,000 in 2015 as per data from the state health department.
Health officials say that a large part of that number can be attributed to the devastating floods in the state in 2013 that killed thousands and displaced lakhs more. Countless families are still waiting for their missing kin two years on. The trauma isn't over yet for many, say doctors.
An official told the Times of India that the floods led to a number of disorders such as depression and schizophrenia.