Use jammers to prevent cheating: UGC to colleges in India
The University Grants Commission sent out letters to all colleges and universities in the countries, advising them to install mobile phone jammers in examination halls to prevent copying, reports The Telegraph. The decision to install jammers was made after the All India Pre-Medical Test was cancelled because of reports of cheating. The letter from UGC secretary JS Sandhu said: "It may be noted that the statutory examination conducting bodies have been permitted to deploy low-powered jammers in examination halls in order to prevent unfair means used through radio frequency-based devices by examinees."
Odd-Even to be back in April?
Delhi Chief Minister Arvind Kejriwal may announce the dates of the second phase of the capital's odd-even road-rationing scheme today, reports The Economic Times. The state government had asked for feedback from the public after the trial run of the scheme between 1 and 15 January this year. This feedback, as well as the dates of phase 2, will be shared by the CM today. Officials and ministers believe the new dates will be sometime in April.
For UK newspaper, there is no Mumbai, only Bombay
UK newspaper The Independent has decided to rename Mumbai, reports The Telegraph. To readers of The Independent, Mumbai will henceforth be Bombay. Kolkata-born Amol Rajan, editor of The Independent, said on a BBC radio talkshow on Tuesday that he made the decision because "if you call it what the Hindu nationalists call it, you essentially do their work for them." Rajan said: ".I think the whole point of Bombay is of an open cosmopolitan port city - the gateway of India that's open to the world. I would rather side with the tradition of India that is open to the world rather than one which has been closed which is in ascendant right now."
UAE requests Indian imams to train its clerics in moderate Islam
To check the radicalisation of its citizens as the Islamic State grows stronger, the United Arab Emirates has asked India to send Indian imams to the country to train their preachers in moderate Islam, reports The Telegraph. The UAE's clerics have long been influenced by Saudi Arabia's Wahabi doctrines. The Gulf state made this request as the two countries prepared for a visit to Delhi by the Crown Prince of Abu Dhabi, Sheikh Mohamed Bin Zayed Al Nahyan. "We will need to understand the context of the UAE's request, but there is a lot the world can learn from the Indian interpretation of Islam," said Jamiat Ulema-e-Hind chief, Mahmood Madani.
Ranchi schoolboy murdered for crush on a girl
A family of four in Ranchi has been arrested for the murder of a 12-year-old boy because he had a romantic crush on the daughter of the family, reports The Telegraph. Binay Kumar Mahto, a class VII student of Sapphire International School, was killed by the girl's older brother. All the four members of the family, including the girl, have been arrested for various roles in the murder. Binay had been found almost lifeless in front of the teachers' quarters on 4 February. He died while being taken to hospital.
Lance Naik Hanamanthappa Koppad passes away
Lance Naik Hanamanthappa Koppad, the 19 Madras Regiment soldier who was found buried alive six days after a massive avalanche struck an army post in Siachen Glacier, died on 11 February. Nine soldiers from his regiment perished in the 3 February avalanche. Koppad was flown to the Army's Research and Referral hospital in Delhi, where he succumbed to his injuries.
PM's wife files RTI to learn which marriage documents he used to get a passport
Jashodaben, wife of Prime Minister Narendra Modi, has filed an RTI application to learn which marriage documents the PM used when applying for his passport, reports The Times of India. Last year, Jashodaben had been denied a passport on the grounds that she had not produced a marriage certificate or a joint affidavit with her husband. In her RTI application, Jashodaben asked for details of all Modi's passports, including his very first one, and those issued to him after he became chief minister of Gujarat, said a relative who accompanied Jashodaben to the Regional Passport Office in Ahmedabad on Wednesday.
26/11 Mumbai terror: David Headley alleges that Ishrat Jahan was a Lashkar-e-Taiba suicide bomber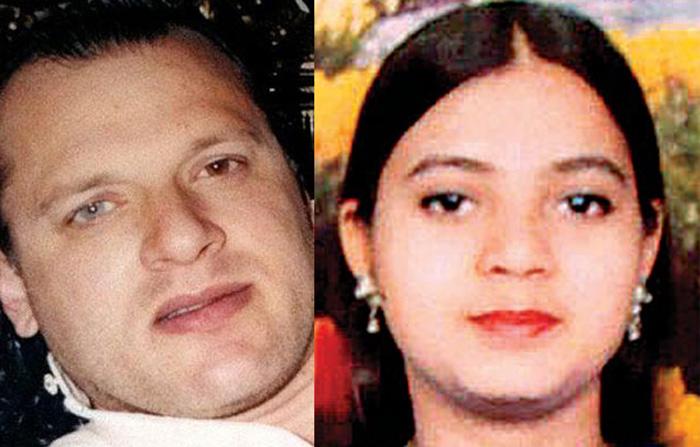 On 11 February, the third day of his deposition before a Mumbai Court, David Coleman Headley revealed that Ishrat Jahan was a suicide bomber with the Laskhar-eTaiba. Jahan, a 19-year-old, was killed in a police encounter in 2004 near Ahmedabad. While her death has been termed a fake encounter, authorities have claimed she was on a mission to assasinate then Gujarat chief minister Narendra Modi. The row over her death is bound to escalate with Headley's claims.
Headley, who has turned approver in the case, has made a number of startling revelations over the last few days - including nailing the role of the Pakistan ISI in the 26 November 2008 terror attacks in Mumbai. Headley said that Pakistan's Inter Services Intelligence sent him money to spy on India and identify terror targets.
Nifty ends below 7000, Sensex crashes 807 points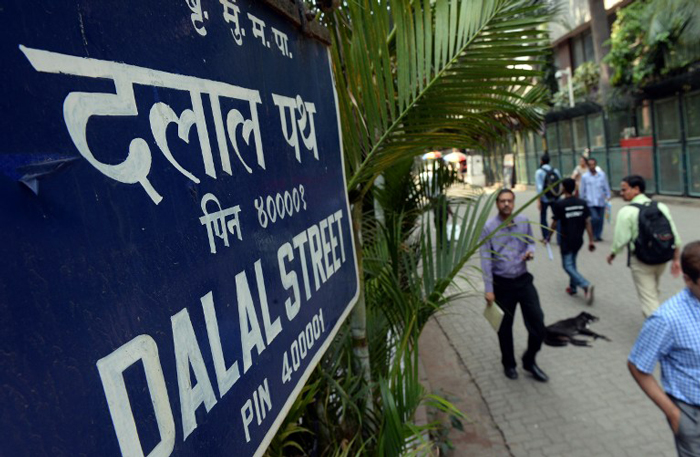 The market closed on sharp notes on Thursday with the Sensex down by 807.07 points or 3.4 percent at 22951.83.
Nifty, on the other hand, slipped 239.35 points or 3.3 percent at 6976.35.
Tata Motors, BHEL, Adani Ports, ONGC and Hindalco were top losers in the Sensex while Cipla, Bharti Airtel and Dr Reddy's were gainers.
Beat this. These orangutans go to school
Young orangutans in Indonesia are attending forest school to teach them skills like foraging and nest-making in the hope they can be reintroduced to the wild. Video shot by shows them being taken to class every morning in a wheelbarrow.
The animals live at International Animal Rescue's (IAR) sanctuary in Ketapang, in Kaliman province in eastern Indonesia's Borneo island, and rehabilitation could take seven to eight years.
"When the orangutans arrive here we try to give them an environment that is as natural as possible, that is why we created the forest schools," Karmele Llano Sanchez, IAR's project director in Indonesia, told Sky News.
Facebook's Free Basics is no more in India
Just three days after Telecom Regulatory Authority of India's ruling on net neutrality and banning zero-rating services, Facebook's Free Basics service is no longer available in India. "Free Basics is no longer available to people in India," confirmed Facebook to various media outlets on Thursday, 11 February.
Earlier, Mark Zuckerberg, Facebook CEO, had expressed dissapointment over the decision but vowed to continue with the comapny's efforts to provide free internet connectivity to those who aren't online as of yet. Zuckerberg stressed upon the "making a billion online" phrase.
Meanwhile, TRAI's historic decision on banning Zero Rating programs has been widely hailed by internet activists and politicains and even the media world over.
Wife of senior Islamic State leader charged with US aid worker's death
The wife of a senior IS leader has been charged in the US in connection with the death of US hostage Kayla Mueller. Nisreen Assad Ibrahim Bahar, 25, an Iraqi citizen who was formerly married to Abu Sayyaf - a Tunisian IS commander who was killed in May last year - has been charged for her role in a conspiracy that led to Ms Mueller's death, the Guardian has reported.
The 26-year-old aid worker was kidnapped and tortured by the terror group for two years before being killed in a Jordanian air strike in February 2015. Ms Mueller was captured by Isis when she travelled with a friend to Aleppo in August 2013 to help refugees.
She was reportedly repeatedly raped by IS leader Abu Bakr al-Baghdadi who kept her and several other women as his "private property" at a house owned by Sayyaf.