N Srinivasan ousted as ICC chairman; Shashank Manohar to take over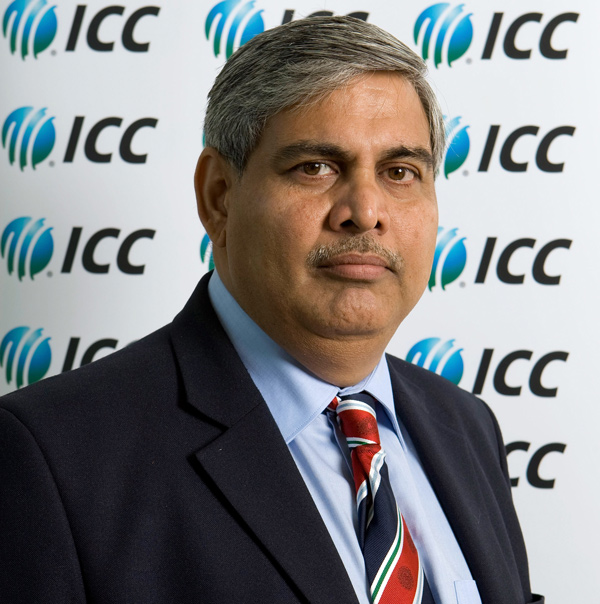 Reports have indicated that former Board of Control for Cricket in India (BCCI) President N Srinivasan has been sacked as the chairman of International Cricket Council (ICC), with current BCCI chief Shashank Manohar's name being put forward as the replacement for the former.
The decision was taken at BCCI's Annual General Meeting (AGM), which is currently taking place in Mumbai. The BCCI-nominated person's term as ICC chief comes to an end in June, and it looks likely that Shahshank Manohar will be in charge of the reins till then.
#MyanmarElections: Aung San Suu Kyi's party wins all 12 of the first seats declared against USDP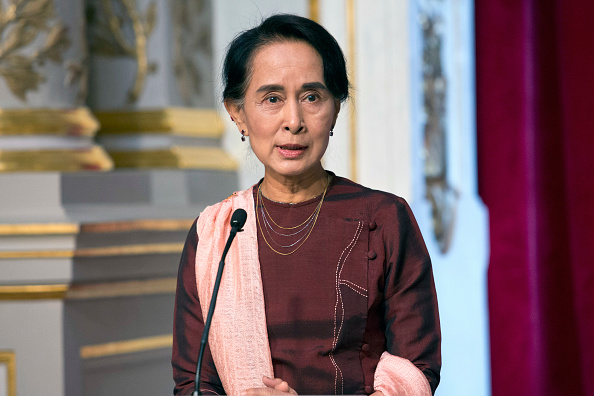 Myanmar's ruling party chairman conceded defeat to opposition leader Aung San Suu Kyi on Monday in the historic election.Union Solidarity and Development Party (USDP) leader Htay Oo said, "We lost," reports Reuters.
The vote count is still under way and no results have been officially announced, but preliminary reports from around the country indicate a wide margin of victory for Suu Kyi's National League for Democracy (NLD).Htay Oo, a close ally of President Thein Sein said that they had realised why they lost.
Htay Oo said he was surprised by the scale of his defeat in his own parliamentary constituency in Hinthada.
Winter session of parliament to begin from 26 November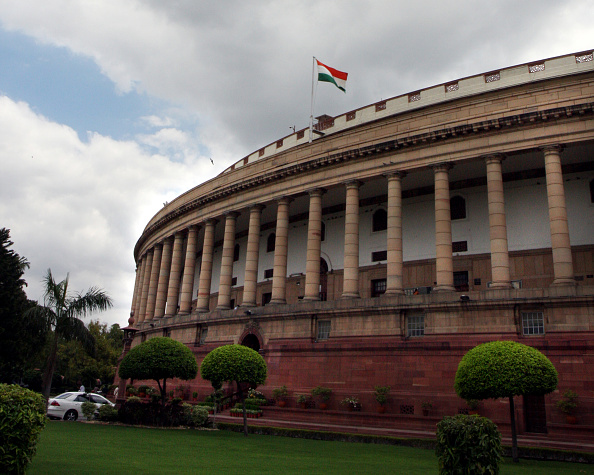 The Winter Session of the Parliament is set to begin on 26 November and end on 23 December.
The Cabinet Committee on Parliamentary Affairs, which met at the Parliament House here, decided the dates of the upcoming Winter Session.
The meeting was chaired by Union Home Minister Rajnath Singh.
The Narendra Modi-led NDA Government is keen to take up important legislations like the GST bill, Land Acquisition Bill, the Real Estate Regulation and Development Bill and Negotiable Instruments Arbitration Bill. The last session was a virtual washout.
-ANI
Bar bribery case: HC orders fresh probe against KM Mani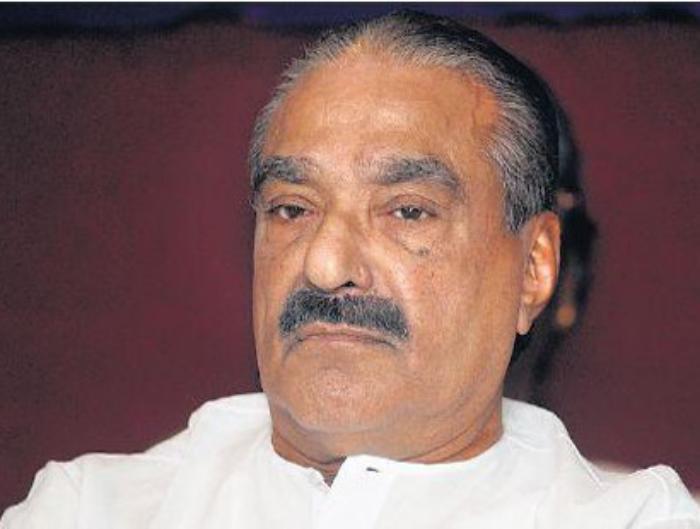 In a major setback to Congress, the Kerala High Court on Monday upheld the court's order to conduct further probe into bar bribery case in which Finance Minister K M Mani is involved.
Earlier, the government had appealed to the High Court seeking to quash the vigilance court order for further probe into the bar bribery case against K Mani.
With the high court refusing to stay the vigilance court' order, the demand for Mani's ouster would gain momentum within the ruling front.
Asaram framed in false case, says Subramanian Swamy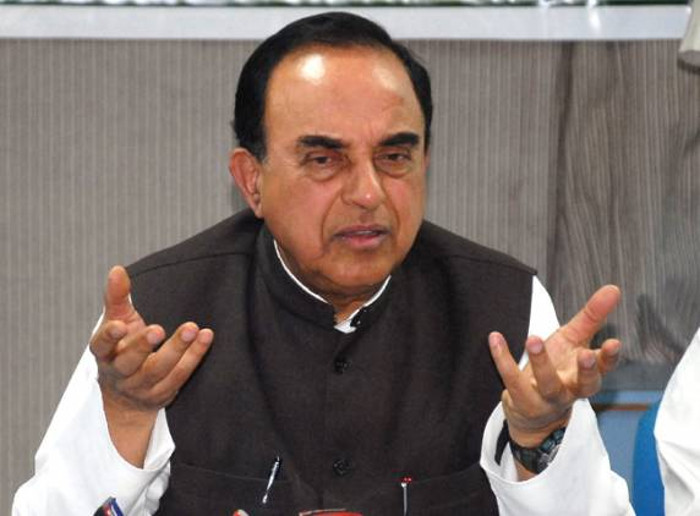 BJP leader Subramanian Swamy, on 9 November, alleged that 'godman' Asaram had been "framed in a false case" and said he would approach court for his bail after Diwali.
"Asaram has been framed in this false case at the behest of Sonia Gandhi following his drive in Gujarat against religious conversions by missionaries," alleged Mr. Swamy.
The 'godman' has been in jail since last two years in connection with an alleged rape case.
Mr. Swamy, who met Asaram in jail for about an hour in the morning, termed the entire case "bogus"
Bus falls into gorge in Uttarakhand, seven dead
At least seven people were killed and 20 others were injured after a bus fell into a gorge in Gumkhal area of Satpuli in Uttarakhand's Pauri Garhwal region on 9 November.
The incident took place today afternoon when the driver lost control of the bus, which was on its way from Kotdwar in Pauri district to Chaubattakhal.
According to reports, the injured have been rushed to a nearby hospital and the condition of two is said to be critical.
Five people died on the spot while two reportedly died during the treatment.
Bengaluru playwright receives threat calls from 'right-wing cowards' for Kashmir play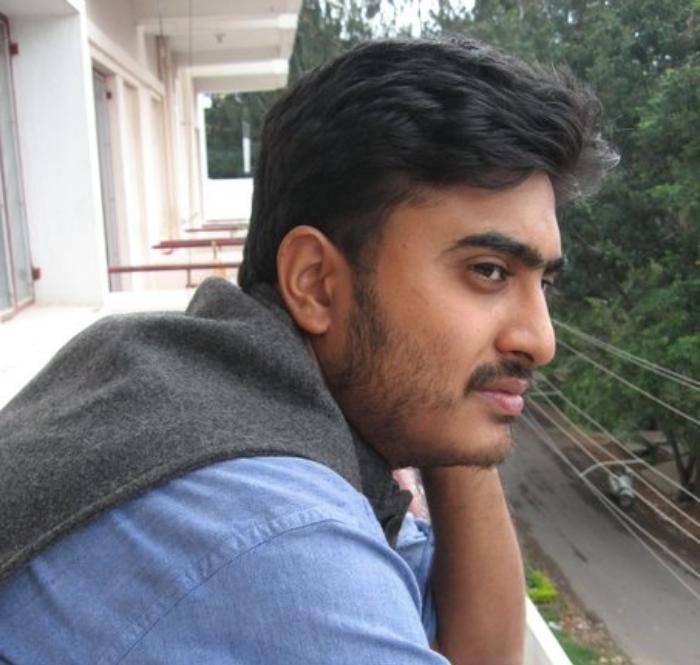 Bengaluru based playwright Abhishek Majumdar has reportedly received threat calls on the internet from a person who claims to be associated with the right-wing group Hanuman Sena.
According to a report published in the Hindu, the caller objected to the staging of Majumdar's play Dweepa at the recently concluded Ranga Shankara Theatre Festival.
The Bangla play, based in Kashmir, revolves around the lives of two people who are blown away in a storm and wash up ashore on an island in the Arabian Sea.
Nitish Kumar likely to be sworn in as Bihar Chief Minister on November 20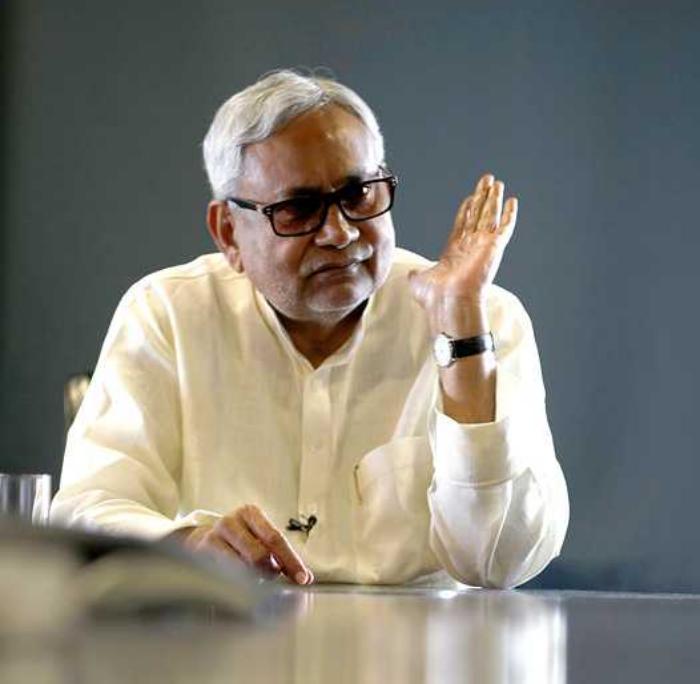 Following the grand alliance's landslide victory in the Bihar Assembly polls, Nitish Kumar will reportedly take oath as Chief Minister of the state on November 20.
According to reports, meeting of newly elected legislators of the grand alliance will be convened in Patna in which leader of the grand alliance will be elected.
As per the constitutional norms, 36 ministers, including the chief minister, could be included in the new cabinet.
NHRC issues notice to Gujarat government for discriminating against Dalit children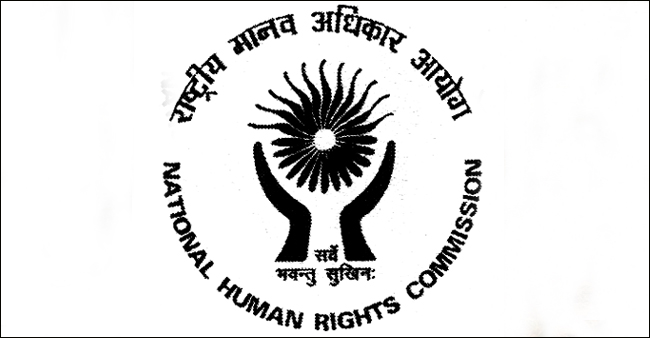 The National Human Rights Commission (NHRC) has issued a notice to the Gujarat Government over the issue of a separate Anganwadi for Dalit children in Hajipur village of Patan district.
Taking suo motu cognizance of a media report, the NHRC has issued notice to the the Secretary, Department of Women and Child Development, Government of Gujarat, and sought a report within two weeks.
According to the report, there are two separate Anganwadis, one for the children of Dalits and the other for the children of other castes in Hajipur village.
Nepal faces humanitarian crisis as fuel shortage continues, domestic flights cancelled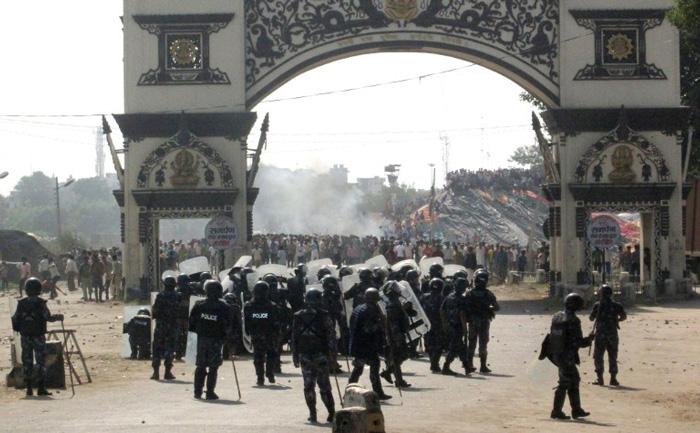 The ongoing fuel shortage in Nepal due to the protests by Madhesis and other communities has forced airlines to cancel more than half of their domestic flights.
Kathmandu airport manager said that 70 per cent of domestic flights were cancelled on Sunday and half of the flights were cancelled on Tuesday.
International flights were operating on a normal schedule because they are required to fill their tanks before flying to Nepal.
Around 2,000 passengers take domestic flights in a day in Kathmandu.
Tipu Jayanti celebration: Two persons, including VHP activist killed in clashes in Karnataka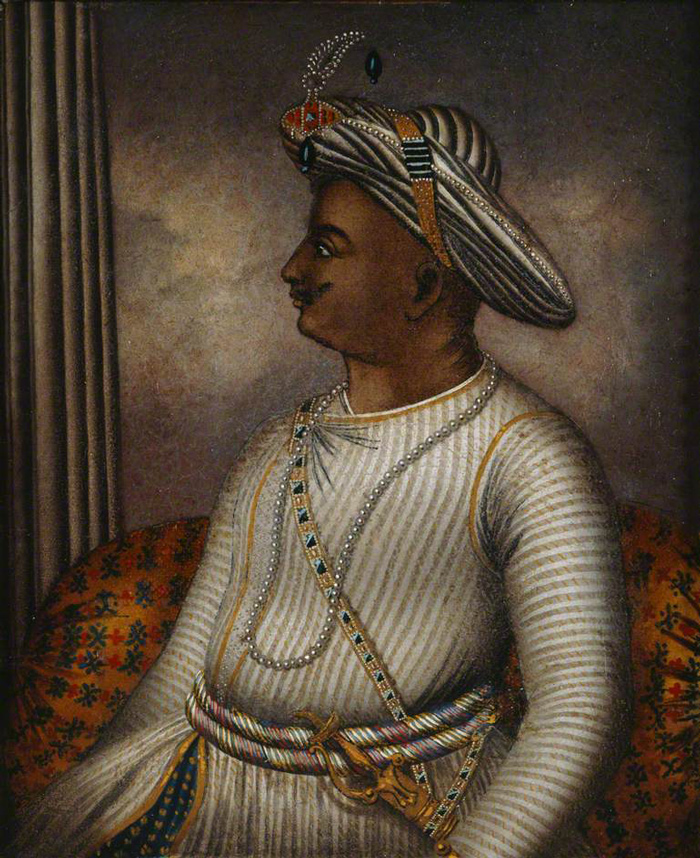 According to news reports, a Vishwa Hindu Parishad (VHP) activist and a bystander died and several policemen were injured on Tuesday as violence broke out in Madikeri town of Karnataka. The incident occurred over celebrations to mark the birth anniversary of 18th century Mysore ruler Tipu Sultan. A Hindustan Times report further added that Police used teargas and batons to disperse hundreds of people following clashes between opponents and supporters of the celebrations.
The VHP activist DS Kuttappa suffered head injuries and died on the spot. Madikeri has been tense for the past few days over the state government's plans to celebrate the 266th birth anniversary of Tipu Sultan and VHP, RSS, Bajrang Dal and BJP have organised dozens of protests.
BJP elders tell Modi-Shah to take responsibility for #BiharDebacle
The BJP might have relegated them to an insignificant corner of party affairs, but one of the most scathing criticism of the party's performance in Bihar has come from them. The Margdarshak committee comprising BJP veteran leaders beyond 75 year of age issued a joint statement on Tuesday asking for an honest review of party's loss in Bihar elections. The statement by LK Advani, Murli Manohar Joshi, Shanta Kumar and Yashwant Sinha said: "The results of the Bihar elections show that no lesson has been learnt from the fiasco in Delhi. To say that everyone is responsible for the defeat in Bihar is to ensure that no one is held responsible." Without naming Party president Amit Shah or Prime Minister Narendra Modi, the veteran leaders also said that the review "must not be done the very persons who have managed and who have been responsible for the campaign in Bihar."
ULFA leader Anup Chetia handed over to India by Bangladesh
ULFA leader Anup Chetia was on Wednesday handed over by Bangladesh to India. Chetia, who was in Bangladesh since his arrest by the neighbouring country's police in 1997, was handed over to India at the personal intervention of Prime Minister Narendra Modi and through active involvement of NSA Ajit Doval. The development follows on the heels of the deportation to India of underworld don Chhota Rajan, one of country's most-wanted criminals, who was on the run for 27 years.
Chetia, a founding member of ULFA and its general secretary, is wanted for murder, abductions and extortion in India. He had sought political asylum in Bangladesh thrice in 2005, 2008 and in 2011 after Bangladesh police arrested him in December 1997 and was subsequently handed seven years of jail terms by two courts for cross-border intrusion, carrying fake passports and illegally keeping foreign currencies.
Source: PTI
India's latest communication satellite GSAT-15 successfully launched
India's latest communication satellite GSAT-15 was successfully launched by Ariane-5 rocket in the early hours on Wednesday from the spaceport of Kourou in French Guiana. The European launcher blasted off at 03:04am (IST) and hurled the GSAT-15, designed to deliver telecommunications services, as well as dedicated navigation-aid and emergency services, into space in a flawless flight. The satellite was launched into a Geosynchronous Transfer Orbit (GTO) after its co-passenger Arabsat-6B (BADR-7) was injected into space.
Radioactive material didn't kill Sunanda Pushkar, Tharoor might have to undergo lie detector test: Media reports
In the latest development in the Sunanda Pushkar death mystery, the FBI laboratory that was examining her viscera samples has ruled out death due to Polonium or any radioactive material poisoning. Sunanda Pushkar's viscera samples were sent to US after AIIMS doctors had said that Indian labs lacked facility to identify the poison which caused her death. NDTV reported that Congress MP Shashi Tharoor might have to undergo a lie detector test after this.
Speaking to the media Delhi Police Commissioner BS Bassi said that some big revelations in the case would be made soon. Sunanda Pushkar, wife of Congress MP Shashi Tharoor, was found dead in hotel Leela Palace on January 17, 2014. She and Tharoor had checked into the hotel days before her death.
Source: Times of India, NDTV, DNA
Indonesia wants to guard criminals with crocodiles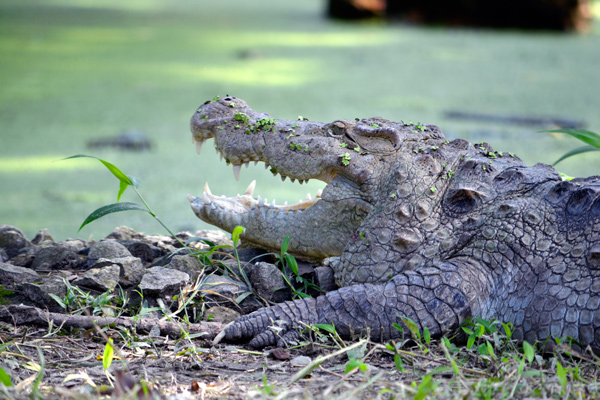 Indonesia's anti-drug agency has a bizarre new plan. It has proposed building a prison on an island... which will be guarded by crocodiles! The island will be used to house death row convicts convicted of drug offences. The idea has shades of the Bond film Live and Let Die.
The proposal is the brainchild of anti-drug chief Budi Waseso, who plans to visit various parts of the country in his search for crocodiles to man the prison. Waseso said, "We will place as many crocodiles as we can there. I will search for the most ferocious type of crocodile," adding that unlike human guards, crocodiles could not be bribed. The project is still in the planning stages.
Singapore to name orchid after Modi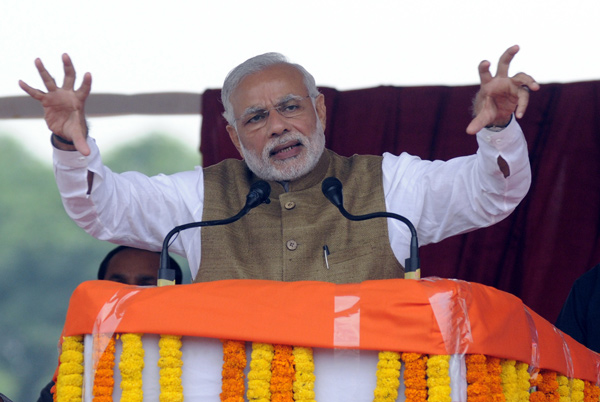 Even as the situation for PM Narendra Modi's party grows decidedly less rosy following setbacks in UP and Bihar, the PM is set to have a flower named after him. The Singaporean government has offered to name an orchid after him when PM Modi visits the country later this month. Modi is set to be the fourth Indian PM bestowed with the honour, with Indira Gandhi accepting it while both Manmohan Singh an Vajpayee declined.
Now, a material that mimics photosynthesis
Researchers at Florida State University have discovered an artificial material that can mimic photosynthesis. While it is still early days, they believe that the material could potentially be the means to developing a self-sustaining energy source.
The material is able to create energy by decomposing water into water and hydrogen and can thus produce hydrogen fuel. This is similar to photosynthesis where carbohydrates and water are decomposed by plants with the help of sunlight.
The material is especially exciting as it does not produce Carbon dioxide or create any waste and so will not harm its surrounding environment.
Blast in Sweden turns out to be man putting up curtain
Sometimes the truth is stranger than fiction and so it proved in Sweden when SWAT teams responding to bomb reports found a man trying to put up curtains. Witnesses reported sounds of one or two explosions in central Stockholm, and the sighting of an armed, shirtless man in the window.
World media even reported the possible blasts. But when a SWAT team finally managed to reach the man, it turned out it was all one colossal misunderstanding. The "explosion" heard was the sound of the man, while trying to put up curtains, dropping his power drill, through his window and onto a tin roof.
Singapore to build a mega urban forest
Singapore is developing a project called Green Heart, which, when finished, will be the mother of all artificial green spaces.
The project, a massive 376,000 squarefeet landscaping project will have a multi-level public garden, waterfalls, reflecting pools, and a canopy of trees when it's completed in 2016. Even more amazing is that the entire space will be contained in the atrium of the 4 high-rise buildings that already surround it. Work on the project was started in 2012.
West Bengal: Govt admits to malnutrition deaths
After several death of "malnourished" tea garden workers were reported from West Bengal, the state government has taken cognisance of the matter. The Mamata Banerjee government has also admitted to the fact that deaths were due to malnourished. As many as 26 people died across the closed gardens in the last four months. The state government has identified around 30 distressed gardens, including the ones owned by Duncans. A task force, that will give crucial inputs, to deal with the situation will be formed by the governemnt.
India's green policy puts growth over environment: Expert
Noted environment expert Chandra Bhushan has said that India's environment policy was "pro-rich" that puts growth over environment, while claiming that Jawaharlal Nehru would have resisted the "decimation" of scientific institutions working in this field. Speaking on the theme 'Justice' during a seminar on Nehruvian ideals, Bhushan, the Deputy Director General of Center for Science and Environment (CSE), termed climate change as the biggest "injustice". He observed that unlike Nehru, today's leaders lacked the capacity to change their opinion on environmental issues on the face of new evidences.